Do you love peonies? You will love this DIY on how to make a peony fan napkin fold. It's a simple fold for summer entertaining and one you will create over and over again.
Begin the technique with a 18″ x 18″ or 20″ x 20″ large white napkin with jumbo white rick rack edge. The rick rack mimics the frilly edges of peonies. If you can't find napkins with rick rack, purchase the rack at a craft store and glue or sew around entire napkin edges. Whether you use jumbo or regular size is totally up to you. I prefer the jumbo to make a bigger statement.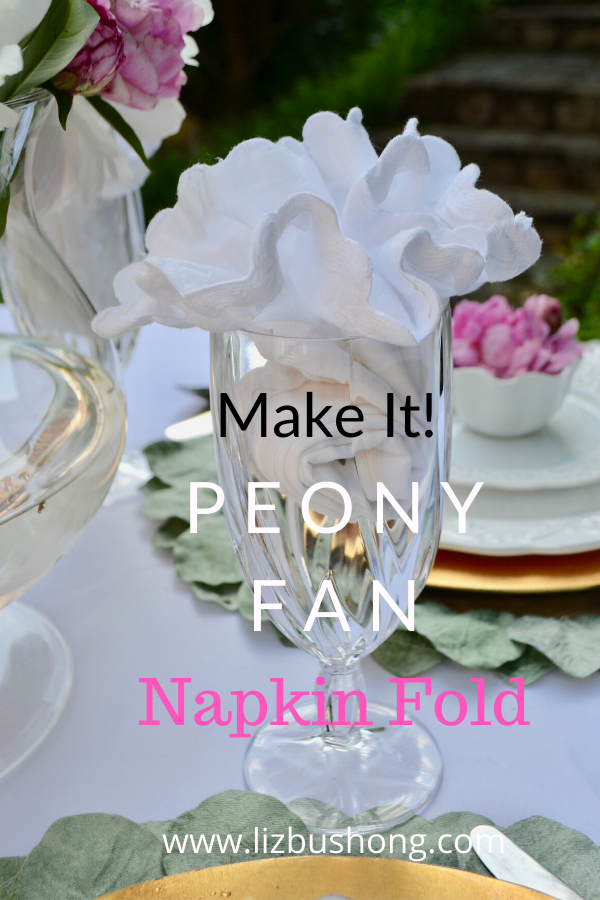 How to Fold the Napkin to Look like a Peony
Next lay the napkin on a flat surface with rick rack facing up.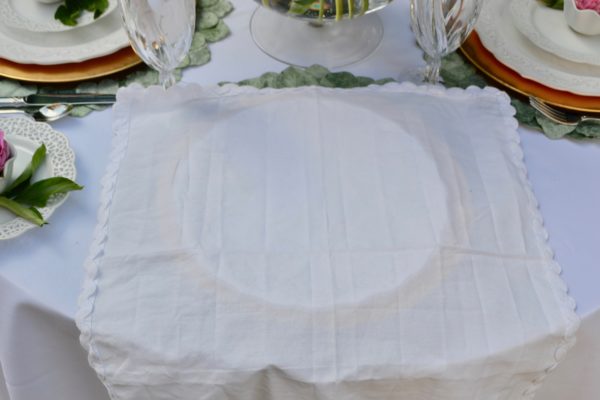 Fold napkin in half with fold facing towards you. Rick rack edges will be on top and sides of napkin. Begin Accordion pleat napkin sides starting on the right side of napkin. Continue pleating entire napkin.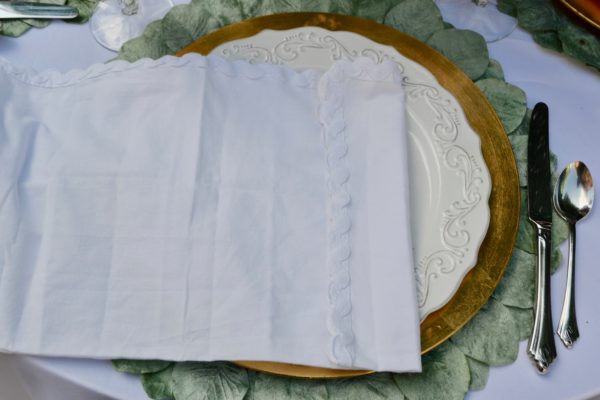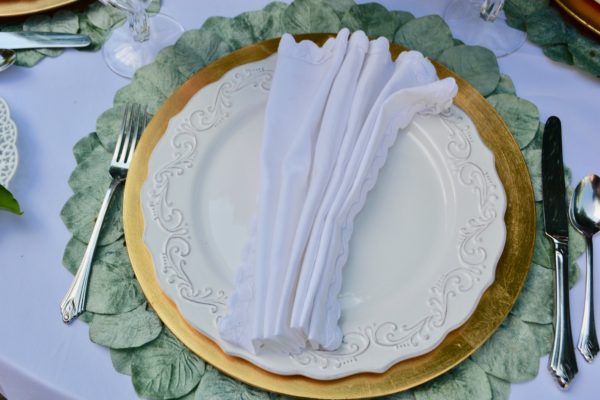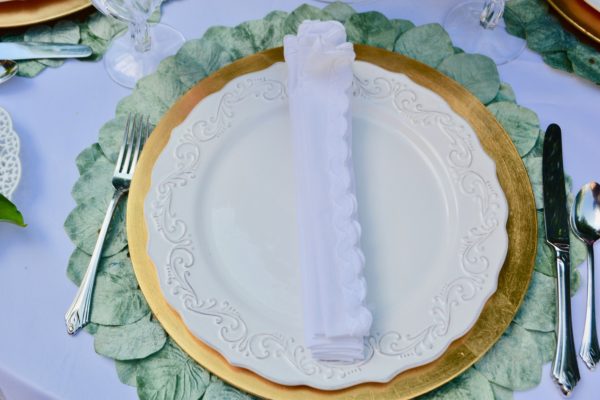 Roll end of napkin facing you into a small curl or pinwheel. Rick rack edges will be at the top of the napkin.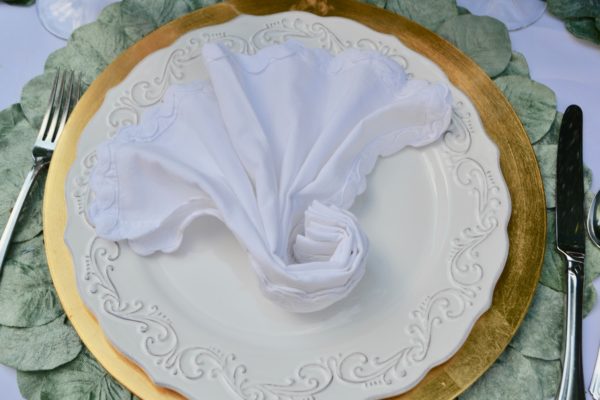 Carefully Pick up napkin and place inside beverage glass. Be careful not to unfold pleats. Pleating makes the ruffled edges inside the glass. You will need a tall glass to see the folds and help support the fragile peony napkin fold.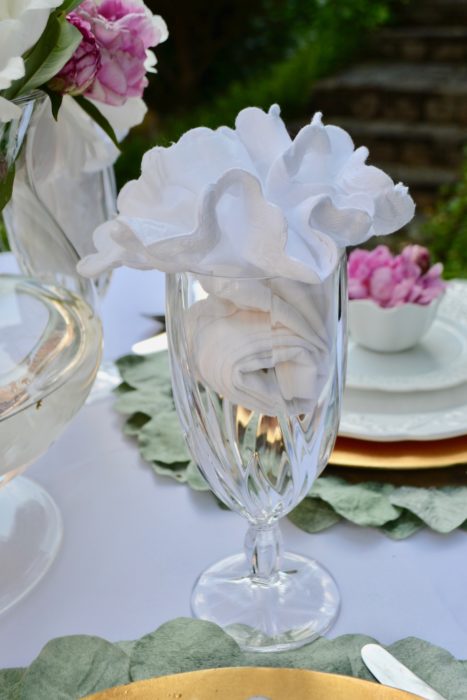 In conclusion, Separate both sides of the ruffled napkin rick rack edges to create a frilly peony shaped look. You might have to tuck in and pull out parts of the napkin to create the peony shape. TA-DA!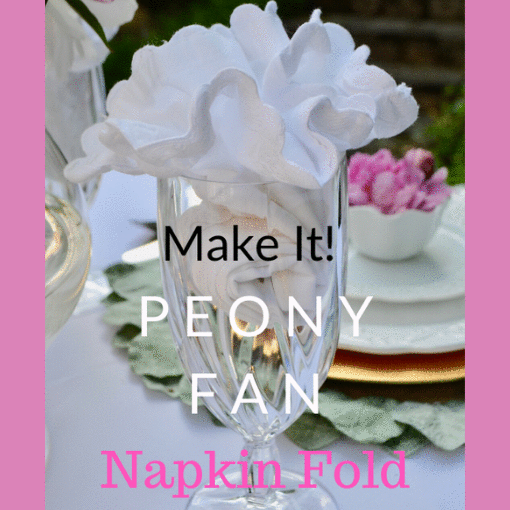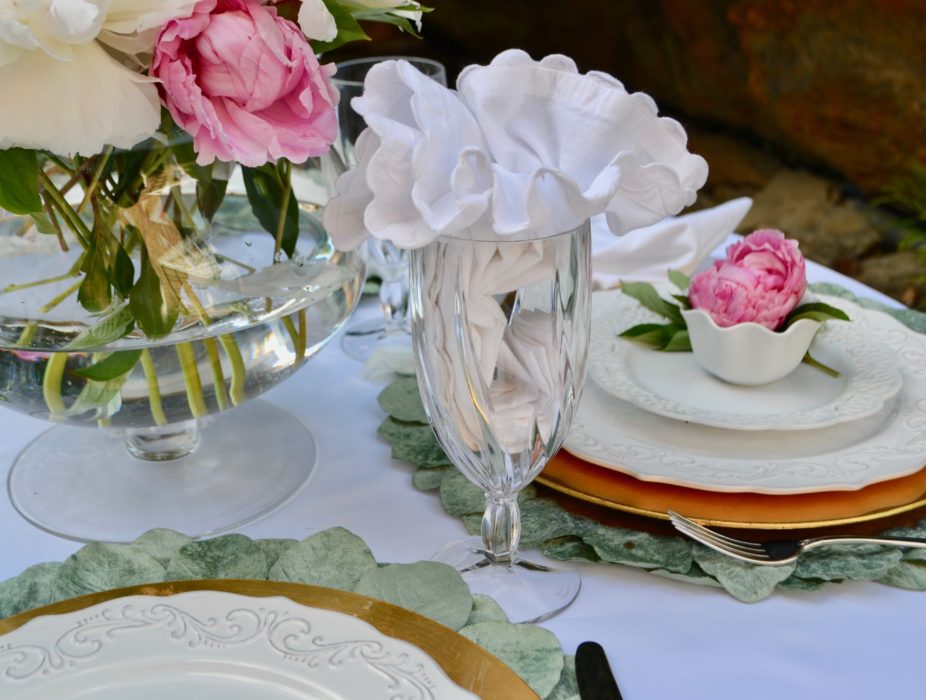 This is so pretty and simple. The peonies came from my back yard right after a rain shower. I was concerned that the peonies wouldn't make it. They are so tender and fragile. So in between showers, I put the scape together in front of my water feature in the back yard. Hope you enjoy making this table scape and pretty Peony Napkin Fold.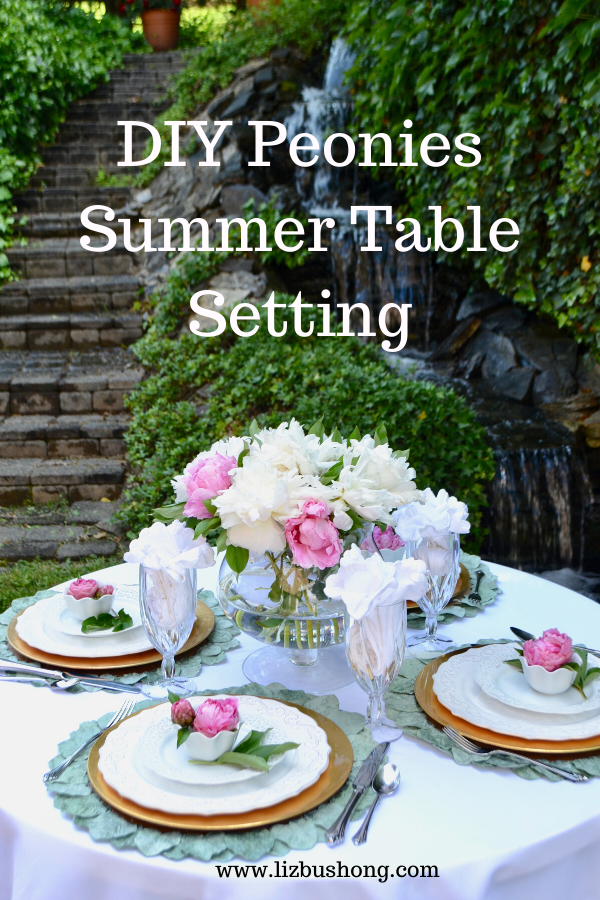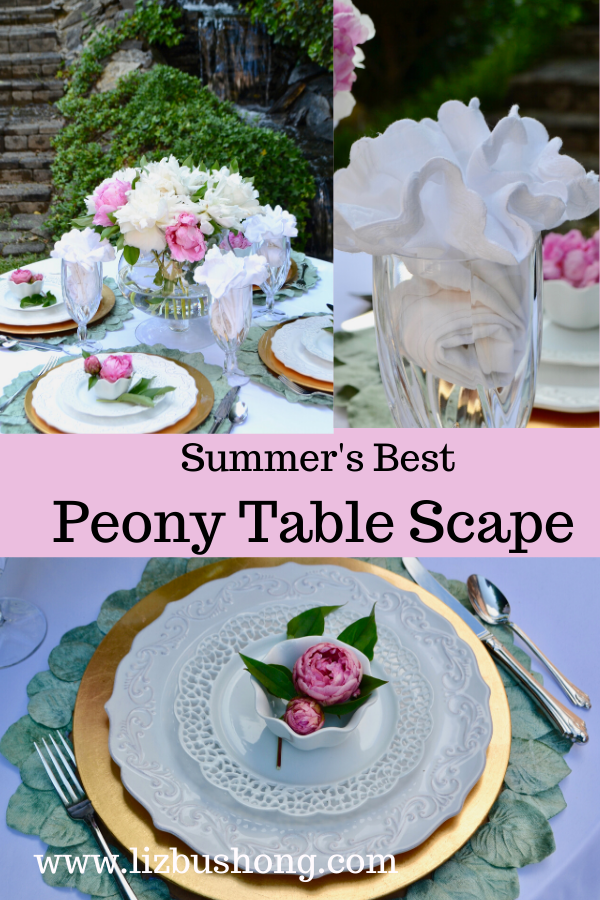 I found the dinner and dessert plates at Pier 1 as well as the cute little white bowl with fresh peony buds and bloom.
Other Ideas you might like to try: