Fresh picked pink and white peonies set a pretty table, check out these easy tablesetting ideas. Large sweet scented blooms arranged in a hurricane glass urn makes the perfect centerpiece for this early summer table setting. Peonies are perennials meaning the bulbs bloom every year. Big fluffy, ruffled edged delicate blooms in my case are Sarah Barnhardt and Fesitva Maxima.
Peonies are delicate & beautiful for table settings
Growing in my back yard are three bushes of peonies that I love to cut from. While peonies are so lovely in arrangements, they don't last long. One hard rain and the little blooms lay graciously on the ground a bit wounded. So it is best to cut the medium and small blooms and let them open in fresh bowls of water for lasting enjoyment.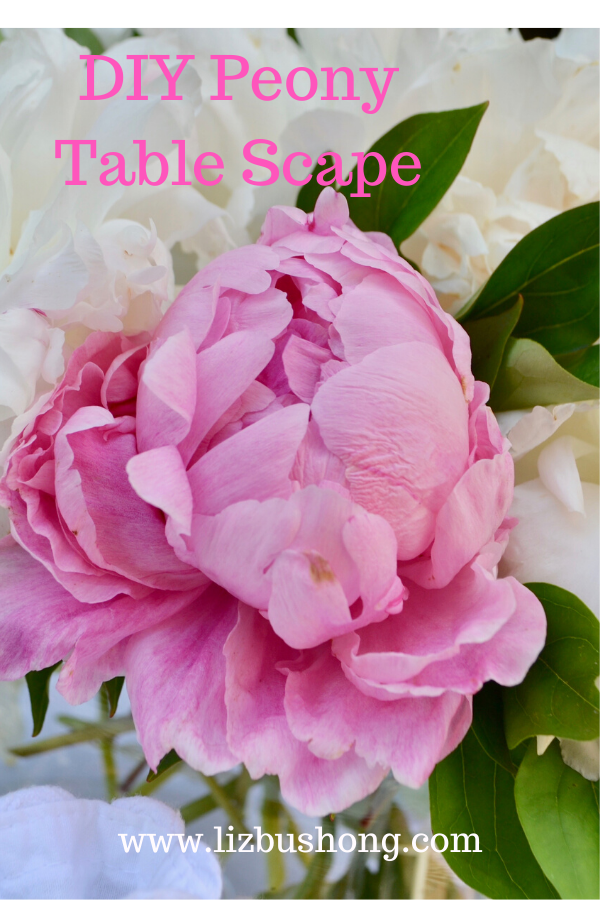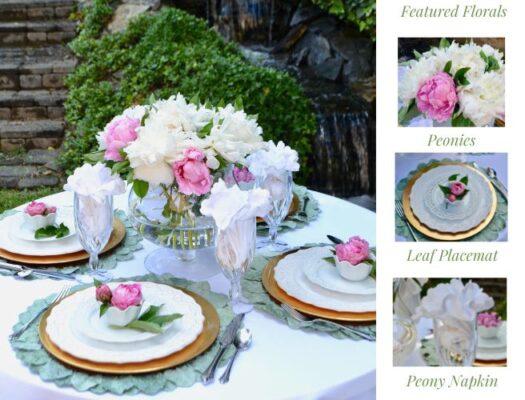 Notice the white ruffled napkin fold that resembles the delicate leaves of a peony.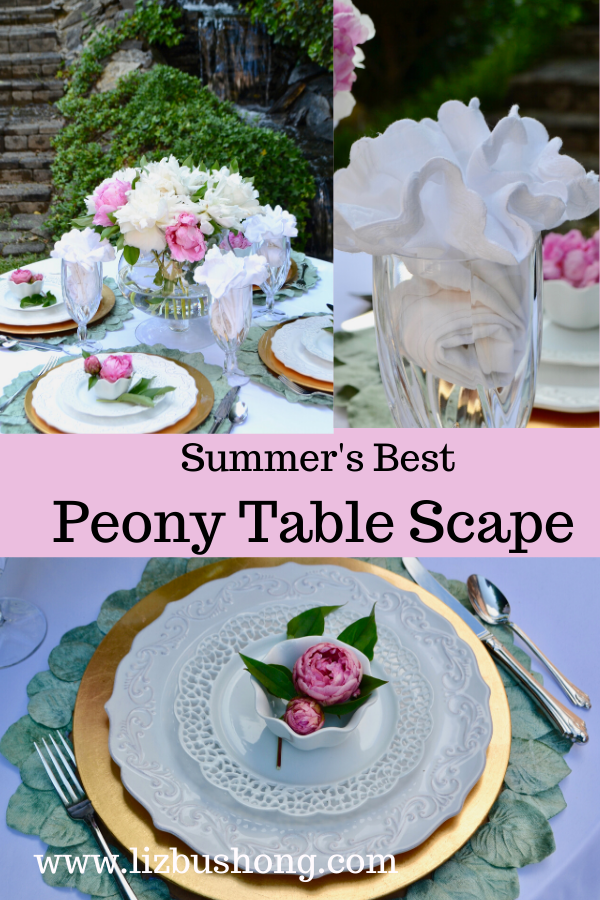 How to set the table
Covering the table with a crisp white draping tablecloth provides a solid backdrop for the centerpiece and place settings. Gold chargers support scalloped edged white dinner plates while embroidered edged dessert plates compliment the floating peony bud and bloom. To see how to make the leaf edged round placement go here.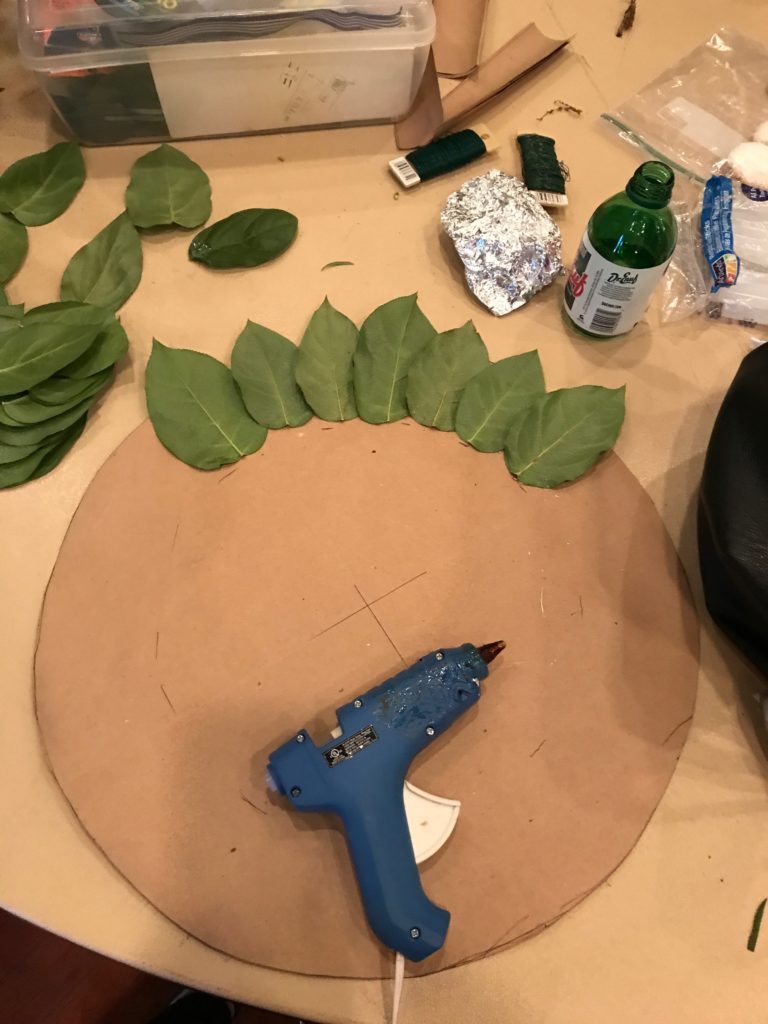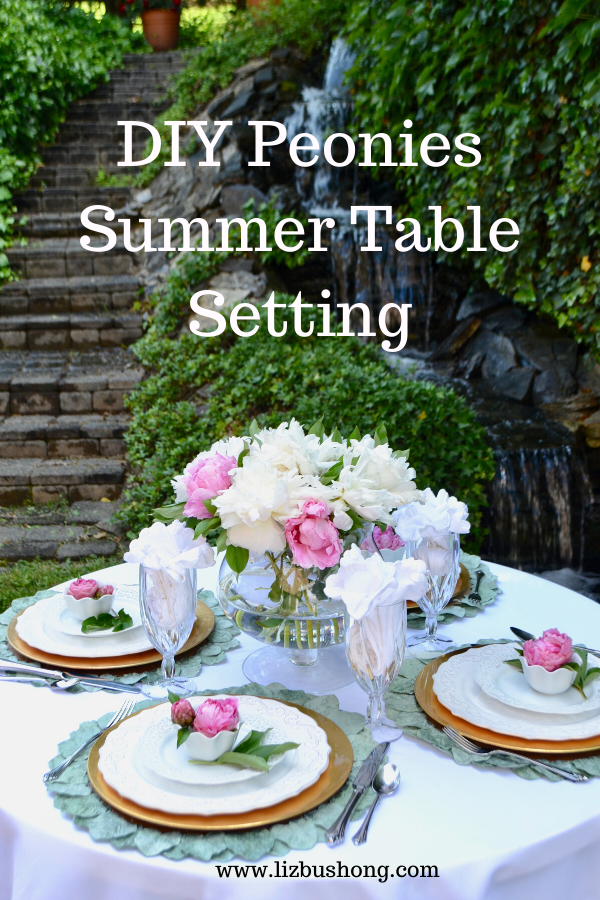 White Rick-Rack Edged Napkin Fold looks like a Peony
Rick-rack edged white dinner napkins are folded like a peony standing tall in the water glasses. To make the napkin fold is pretty simple. You can attach rick rack to white napkins to create your own ruffled edged napkins. Doesn't it look like the ruffled leaves of a peony? I love it.. you will too. See video below to fold napkin. For Peony Fan napkin fold instructions click on this link.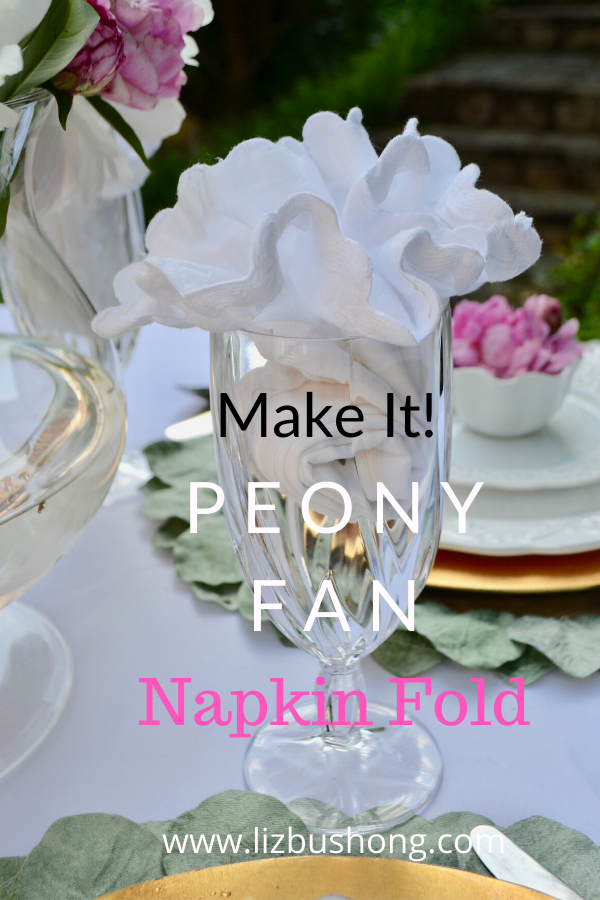 Making a peony centerpiece starts with fresh water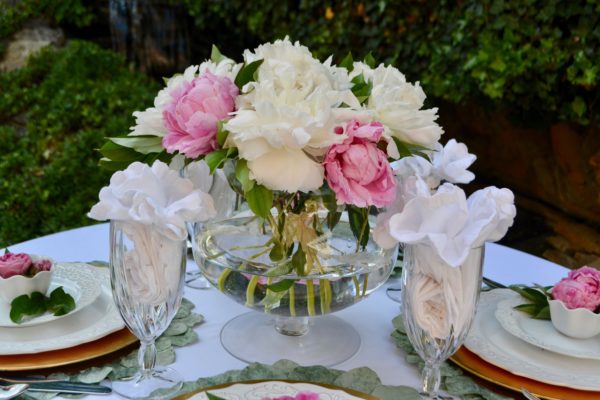 Whether using a clear glass vase or solid bowl one of the main components besides the fresh flowers is clear cool water. No need to add preservative to the flowers they love clean water. Be sure to cut your fresh stems at an angle and place in water as soon as you cut them. Peonies are lovely but they don't last long, unfortunately. Boo hoo. Enjoy the flowers as long as you can on the counter top, in center of table or bedside table. Wake up to the fresh scent of beautiful blooms.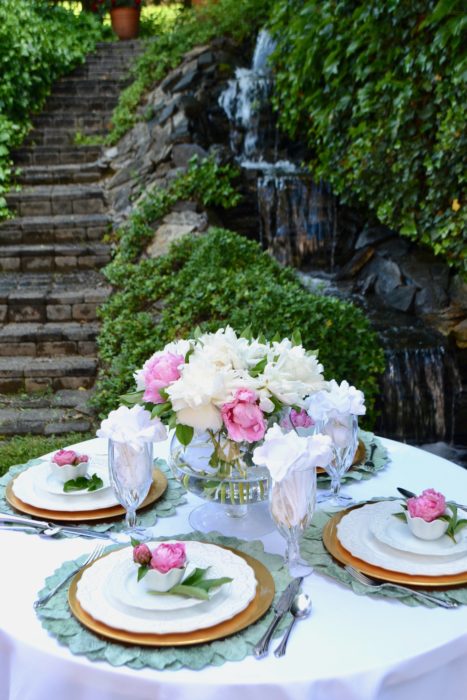 Create something beautiful for summer entertaining. Enjoy!

Other ideas you might like to try: