Serve these Mini Hot Browns as an appetizer or main course.  They are delicious warmed especially when served with melted cheddar cheese.  For the appetizer you could serve the melted cheese separately in a small pitcher, so each bite is not overly messy to eat.  Guests can add more cheese as desired.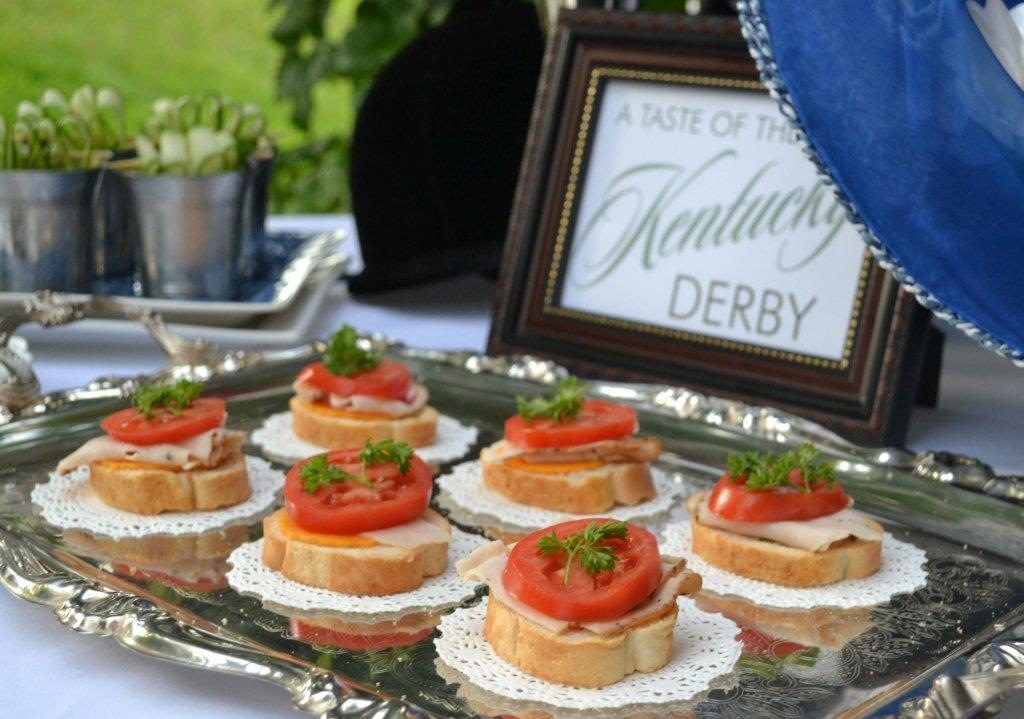 Mini Hot Brown Appetizer 
Serve this cute little appetizer with a white paper doily for easy serving, plus it presents well.  As a side, you can have a chafing dish with melted cheddar cheese, that can be spooned over the mini appetizer.  Delicious!
Print
Mini Hot Brown Appetizer Recipe
6 slices white bread with crust removed and both sides toasted
4 tablespoons butter, melted
6 slices cheddar cheese, thinly sliced
1 cup finely grated Parmesan cheese
6 slices bacon, cooked and crumbled
1/4 pound deli smoked turkey, thin sliced, cut into bite sized pieces
12 sliced Roma tomatoes, cut in half
2 tablespoons smoked paprika, salt and pepper
1/4 cup chopped parsley
Instructions
Preheat oven to 400. Brush both sides of white bread with butter, remove crusts, and cut in 4- triangles on baking sheet.
Bake 4-6 minutes or until lightly browned.
Cut cheddar cheese into 4-triangles.
Place cheese triangle and bacon bits on toast; layer 2 turkey pieces and one cut tomato slice on each toast point.
Sprinkle with paprika, salt and pepper, garnish with chopped parsley and finely grated Parmesan cheese. Serve immediately.
Tip :  Toast the mini  bread crusts before adding meat and cheese.  To do this, brush olive oil over the crust and place under broiler for 1 minute.  Watch to make sure you don't burn the crust.  You can make these ahead of time and store in plastic bag in freezer until ready to use.  Thaw bread before creating appetizers.
Other Ideas you might like to try: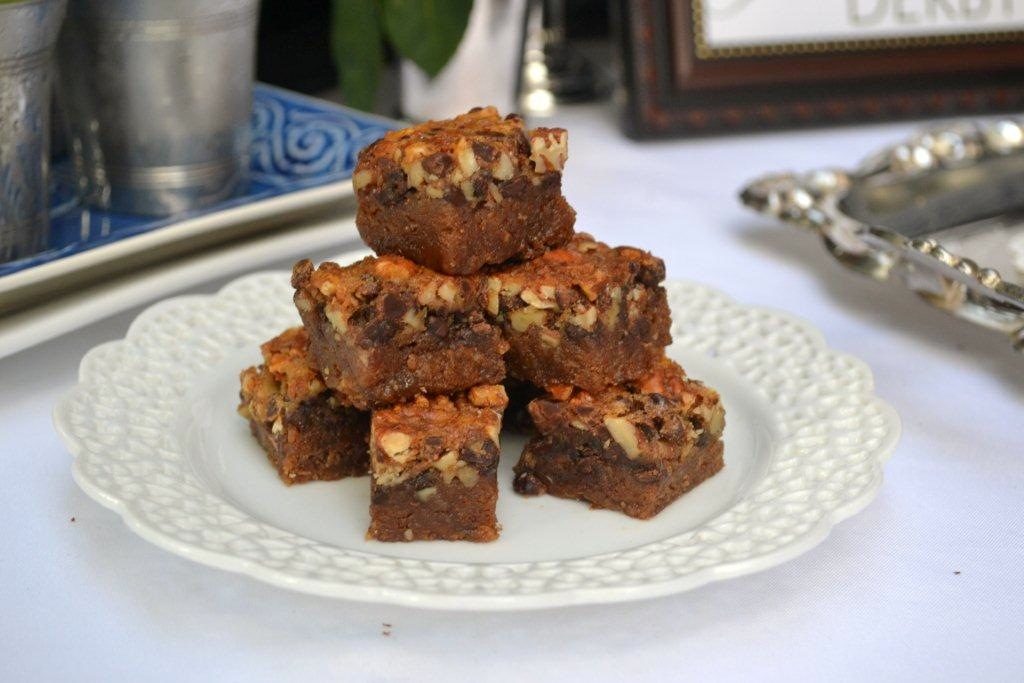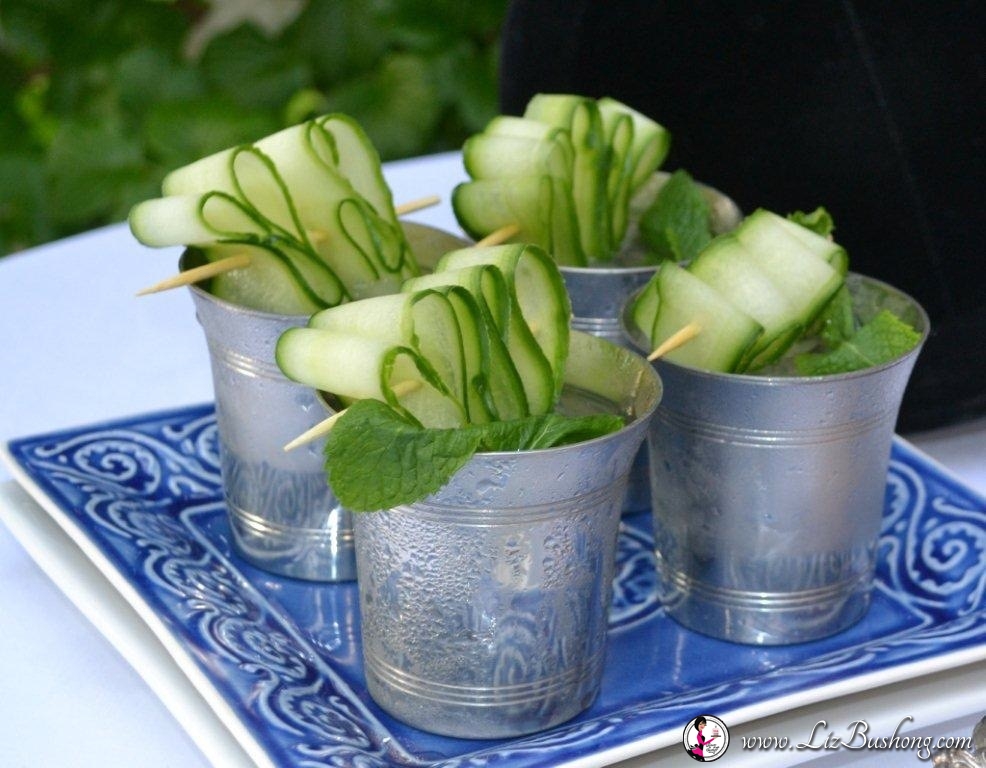 Products you might like to have for your Kentucky Derby Party.  These mint julep cups can be used as floral vases too.  So pretty and easy to create, cut roses and carnations to fit the size of the vases.  Run for the Roses!!!