Create an Elegant Copper & Bronze Fall Tablescape with shiny copper, burnished bronze, and shades of green.  Acorn and leaf salad plates from Williams and Sonoma add coordinated texture while the penny edged chargers adds bling.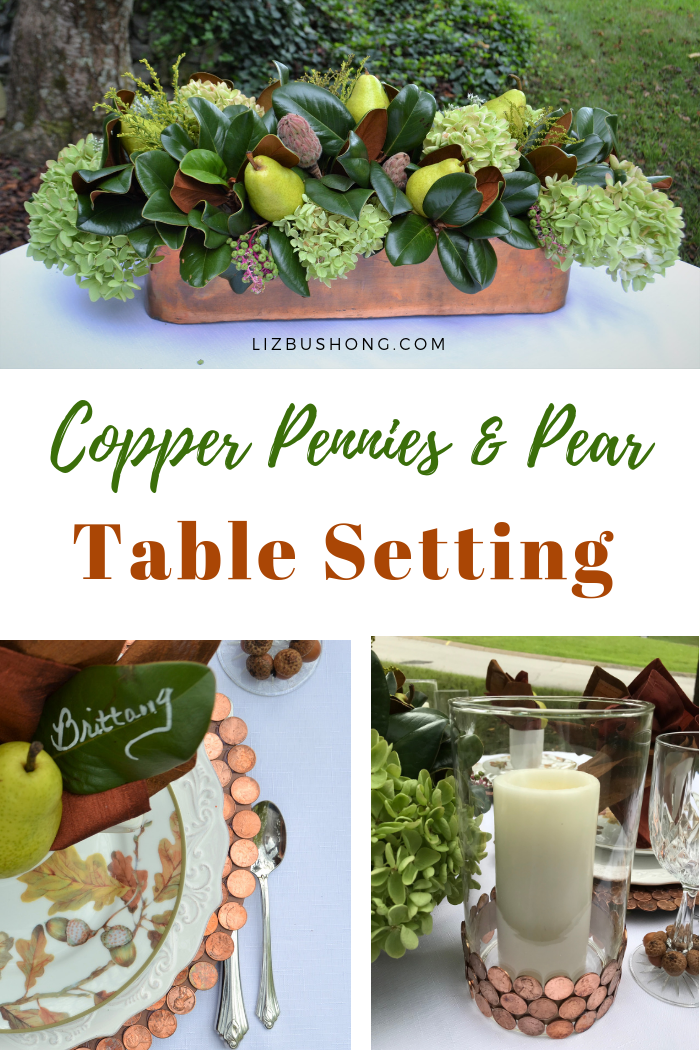 Small leaf magnolias, hydrangea, and fresh pears add the shades of green to the copper container for the centerpiece. Click on links to see how to make the penny chargers, candle bands and magnolia/pear centerpiece.
This scape is perfect for any fall dinner party and Thanksgiving.  Enjoy the photos and let me know if you create the penny accents.  It was a lot of fun.  I cleaned and polished over 450 pennies.  Pretty good investment for such a unique look for a table setting.
(The acorn and leaf patterned salad plates are no longer available at Williams and Somona but … they have several other lovely fall plates that would work great with the copper bronze scheme).
The copper planter  centerpiece I have had for a long time but here is a window flower box planter that would work. Select the small size for the center of your table.  If you table is long, select 3 small window box planters to run down the center of your Thanksgiving table.  It would be lovely.  Click on centerpiece photo to see how to make the centerpiece.  Copper Chargers and Candles click here.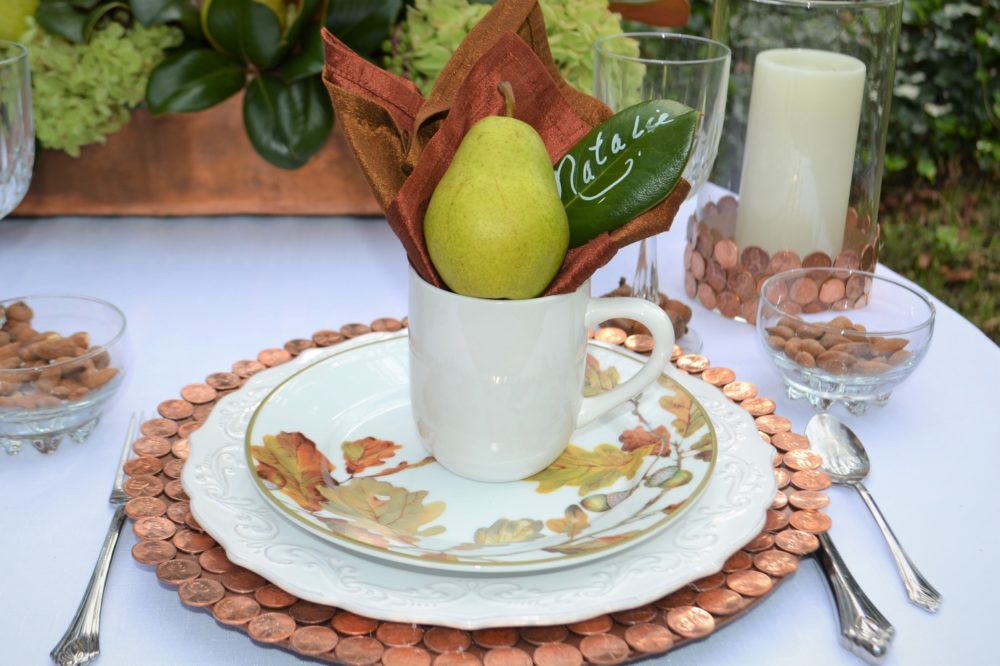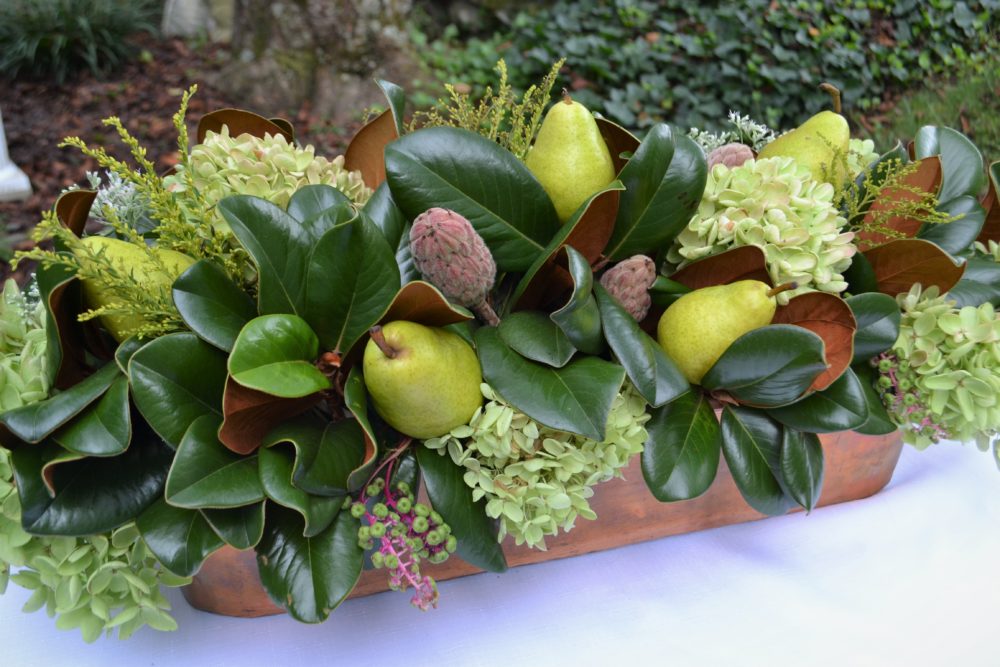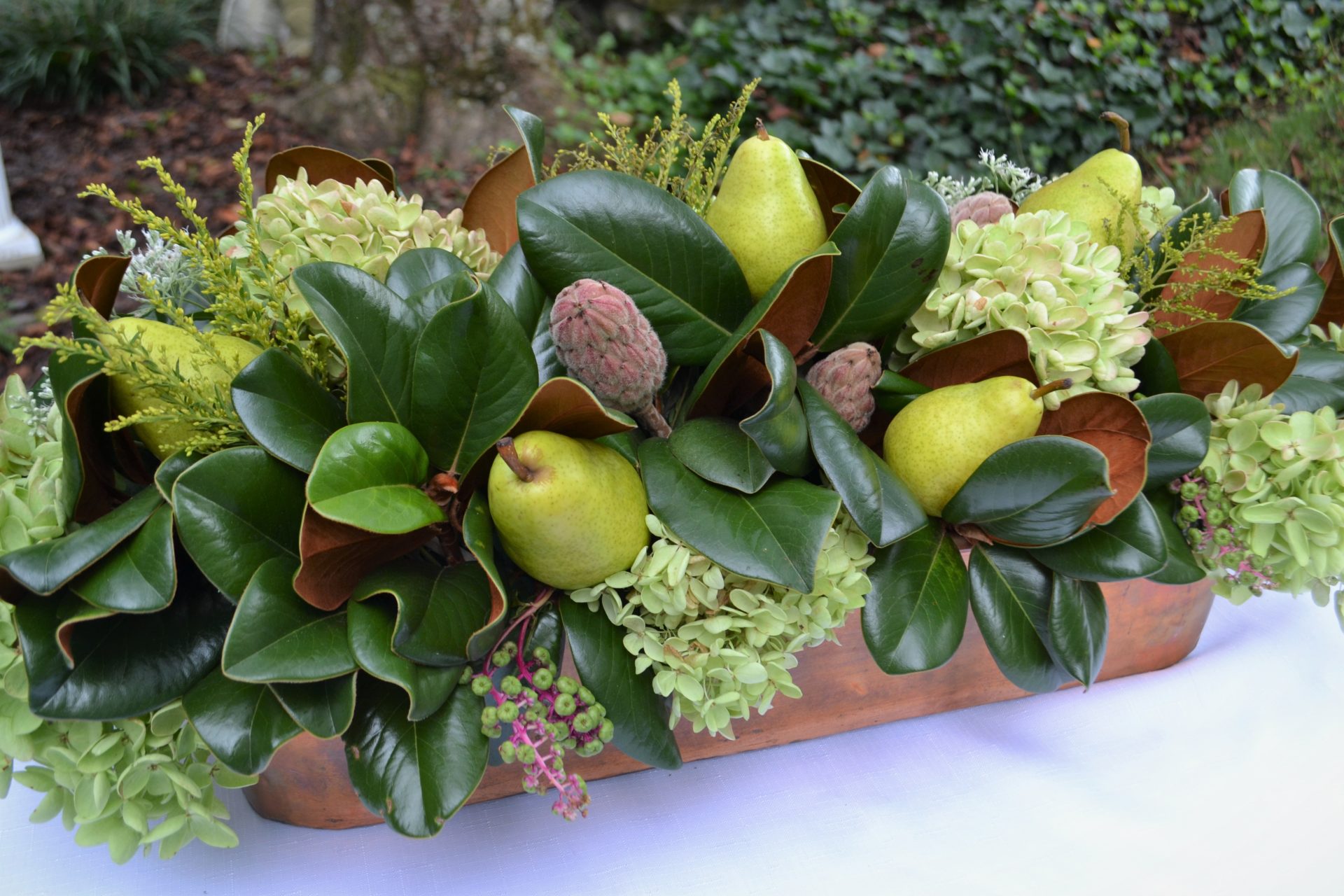 Other Ideas You Might Like to Try: