Need a quick last minute gift for all the coffee lovers in your life? This cozy cup warmer is the perfect gift. Purchased cup hugging coasters for all the lattes and mochas will keep a good grip using this cute semi homemade gift. Card stock in the shape of a to-go cup along with a gift tag makes this gift quick to make. Add a gift card to the cup for any time of the year but Christmas makes it especially special.

How to Make the Coffee Cup Card.
First purchase the cup coasters. I found mine at Hobby Lobby, they came in a set of 4 with different sayings on them from.. cozy to cool beans, to hearts and happiness. They also offered red and black checked flannel and black with white.
Once you have the coasters, trace on paper a paper cup outline. Cut it out and see if it will fit the coaster. Keep trying until you get the shape you desire.
Next trace off cups onto card stock. I used two cups per one 8'1/2 x 11″ page.
Print It! Cut It! Put Together!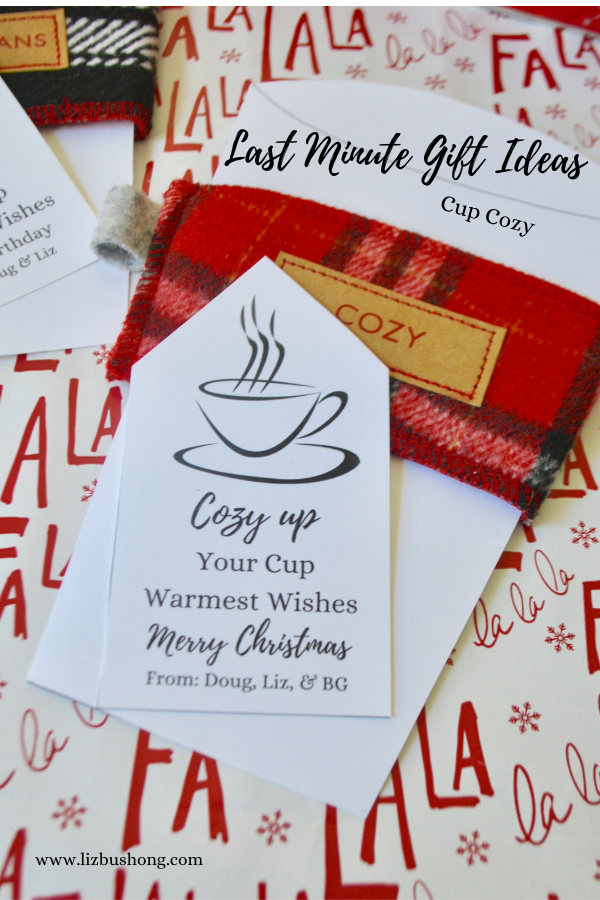 To download the tags tap on highlighted link below.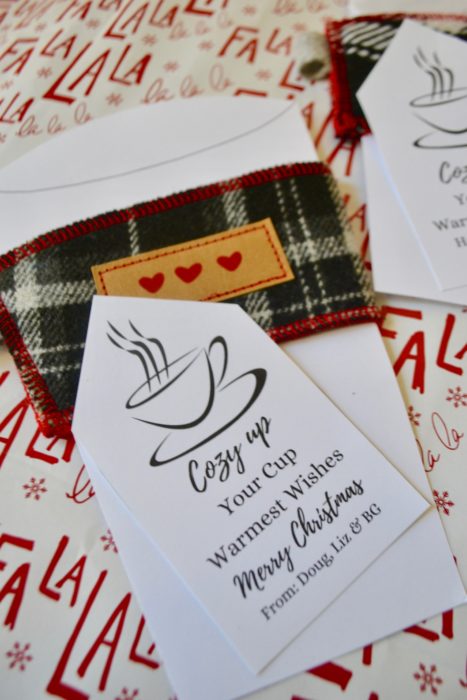 Download your free tags on link below.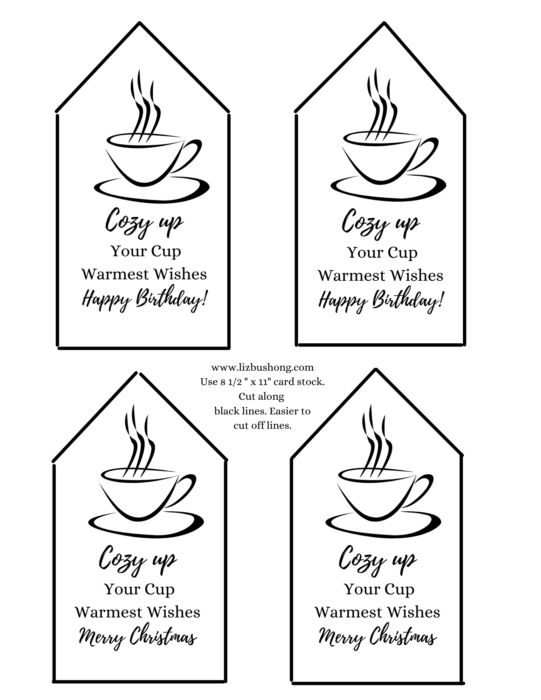 Yes I made sure our names were not on the tags. LOL.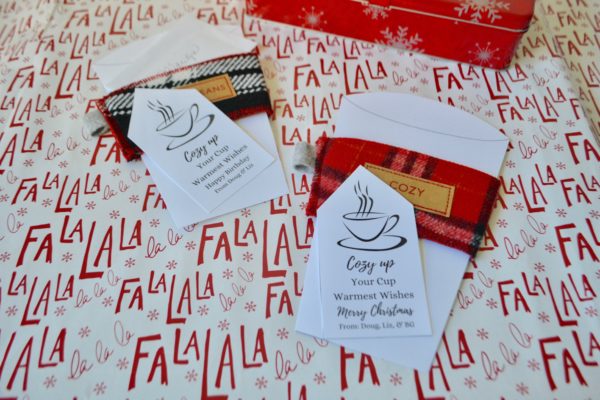 Just another view of the cute cups. I send a couple of these to my sisters for their Birthday. Thought you might like to have that option too on the pdf print out.

Happy Creating! They are fun to make.
P.S. BG on the card is our pet bunny.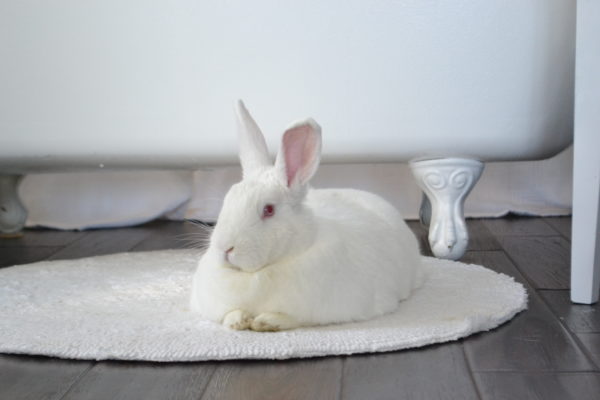 Thanks for reading and subscribe to lizbushong.com to have each post delivered straight to your e-mail box.
Xo Liz
Other Ideas you might like to try: