Do you love lemon? You will love these Ricotta Lemon Cookies . They are soft drop cookies with a robust lemon flavor. Ricotta cheese along with eggs and butter make these cookies tender and cake like. Frosted with a thick lemon glaze and grated lemon zest will make your taste buds jump for joy!  A soft lemon cookie for those who can't have chocolate and makes a great choice for a refreshing citrus  burst of flavor on a cookie tray.  Dust with confectioners sugar or glaze with lemon frosting. Best stored in refrigerator.
This recipe makes a lot of cookies and will freeze well without frosting.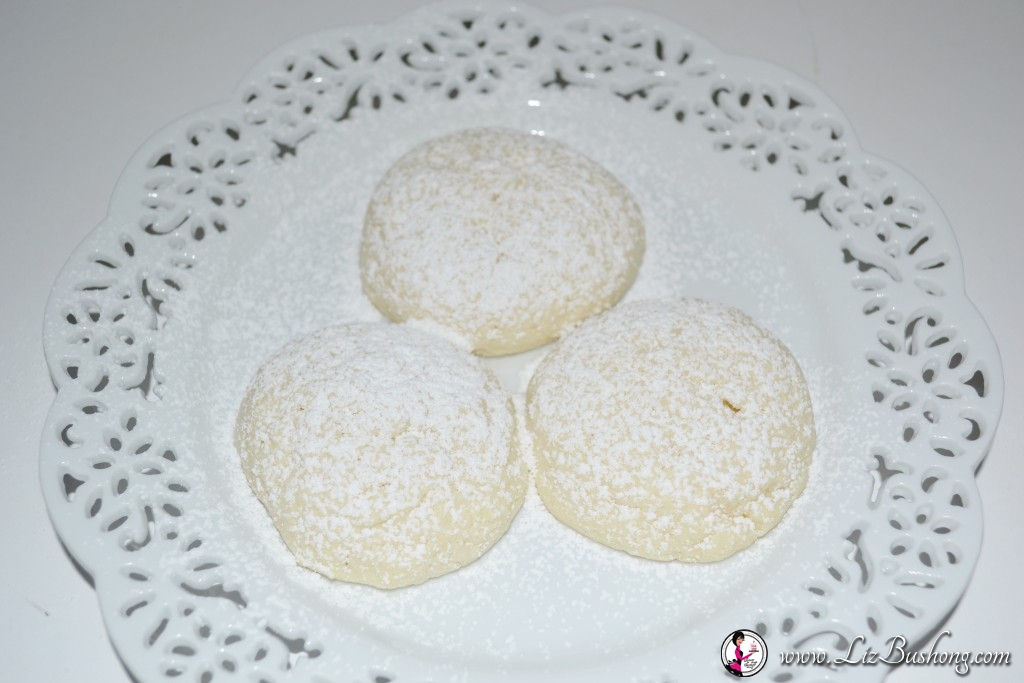 Ricotta Lemon Cookies|Ingredients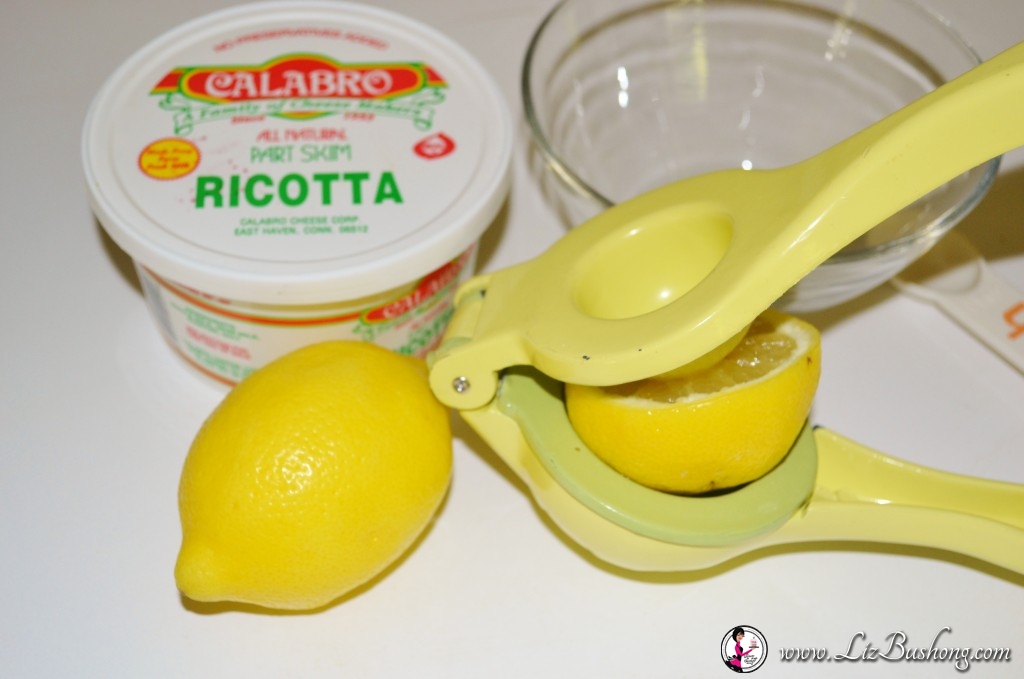 "Ricotta is a creamy white, mild, fresh cheese with a soft texture and a slightly sweet flavor.   Ricotta translates to "re-cooked".  Pasteurized whole and non fat milk with added vinegar and salt to form the solid mass or curd. Good Ricotta is firm but not solid or dry.  It also is loaded with calcium, 5 times more than cottage cheese.  It is made from whey left over in the making of Mozzarella and Provolone."   Ricotta and Lemon are perfect together for a sweet and tangy combination.
Print
Ricotta Lemon Cookies
1/2 cup land a lakes butter, softened
1 cup granulated sugar
1 egg
3/4 cup ricotta cheese, whole milk or part skim
1/4 teaspoon lemon extract
1–1/2 Tablespoons lemon juice, fresh squeezed
1 –1/4 cups all purpose flour
1/2 teaspoon baking powder
1/2 teaspoon salt
Glaze/Frosting
3 tablespoons butter, softened
1– 1/2 cups confectioner's sugar
2 tablespoons lemon juice
1 tablespoon half and half or heavy cream
Instructions
Preheat oven to 350 and line baking sheet with parchment paper
Combine butter and sugar in mixing bowl, cream together until light and fluffly
Add egg, Ricotta, lemon extract, lemon zest and juice, blend well
Add flour, baking powder and salt, blend to combine
Scoop or drop batter 2″ apart on baking sheet
Bake 10-12 minutes until edges are very light golden
Let cookies rest on baking sheet until cool
Prepare glaze: In small bowl mix butter, cream and confectioners sugar, stir to blend
Add lemon juice until glaze is desired consistency
Decorate cookies with grated lemon zest or dust with sifted confectioners sugar
Notes
Cookies can be frozen after baked. Do not frost or dust with confectioner's sugar before freezing. Store cookies frozen up to 3 months.
Recipe adapted: Land a Lakes
Ricotta Lemon Cookies |The Batter
Cream softened butter and sugar together until light and fluffy using a stand mixer with beater paddle.  If you don't have a stand mixer, you can cream the butter and sugar together with a wooden spoon but be prepared to beat it until you don't feel any grit between your finger tips, as the sugar must be dissolved or incorporated into the butter.
Add one egg and continue to beat on medium high speed for a few seconds, then add the ricotta and lemon extract.  At this point if you want to add grated lemon zest to the batter you can, it is optional.  These cookies have a great lemon flavor without adding the zest with in the batter.  The batter will be smooth and creamy.  (more like dreamy).  It is so soft that you think you didn't add something.
Add the dry ingredients and gently beat on medium speed until incorporated or blended. Now it is time to scoop it or drop it on a parchment lined baking sheet.
Ricotta Lemon Cookies |Which Scoop?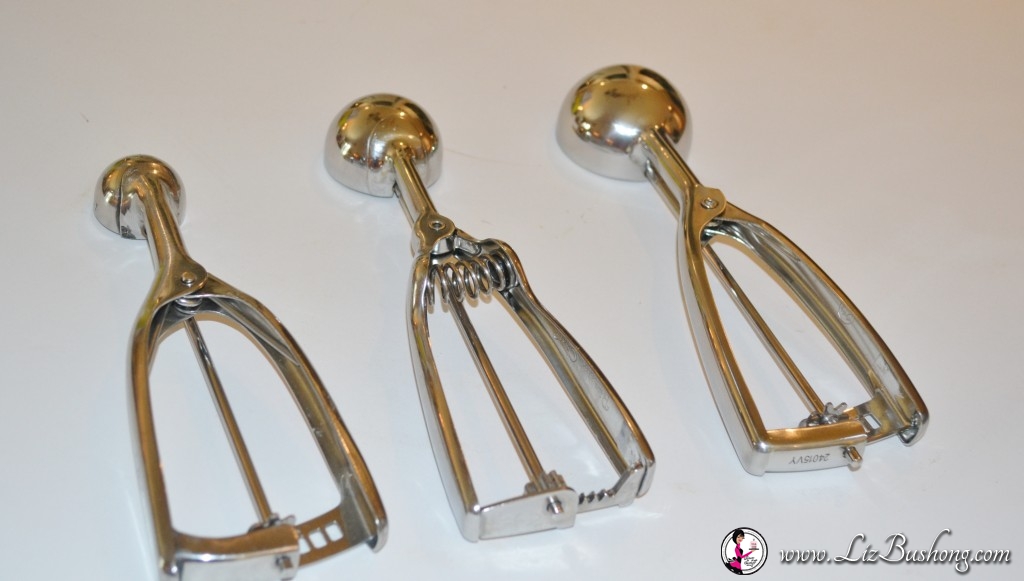 The scoop in the middle is my choice for these cookies.  Using a scoop helps the cookies be the same size and bake evenly as well as portion control.  The baking industry calls these "dishers".  Whatever you call it, use them because you will love the result of uniform sized cookies.
The scoop on the left is a # 70,  I use it for truffles and mini meat balls, melon scoops, anything small.
The middle scoop is a # 60.  I use this scoop for soft cookies and after the cookies bake they are 1-1/2″ in diameter.   Ice cream scooped with this disher is the perfect size for the top of a regular cupcake or 2 x 2″ square brownie.   I like the spring loaded and stainless steel.  That means it should last a long time.  It is made very well.
The right scoop is a # 20.  I use this scoop for large cookies, the scoop will hold about 1/4 cup of dough.  Giant chocolate chip cookies , peanut butter and snickerdoodles.
Scoop the Ricotta Lemon cookie dough and place on parchment lined baking sheet.  I just purchased two shiny baking sheets that I really like.  I will be using these baking sheets through out this series.
Shiny vs dark baking sheets?  The cookies will bake differently.  Dark baking sheets absorb extra heat and will cause cookies to be browner or darker in color. Sometimes if they are not made well they will flip or warp while baking, causing your cookies to bake unevenly.
Shiny baking sheets are made with aluminum, not my favorite metal, but they bake the best cookies.  They are more expensive than the traditional baking sheet but worth the investment.   The two cookie sheets I purchased was the Vollrath 5314 Wear-Ever Sheet Pan, 18 x 13 x 1-inch, Half Size
I should have ordered one more so I would have three to keep the cookie baking flowing, but maybe Santa will bring me one more?
Ricotta Lemon Cookies |Two Ways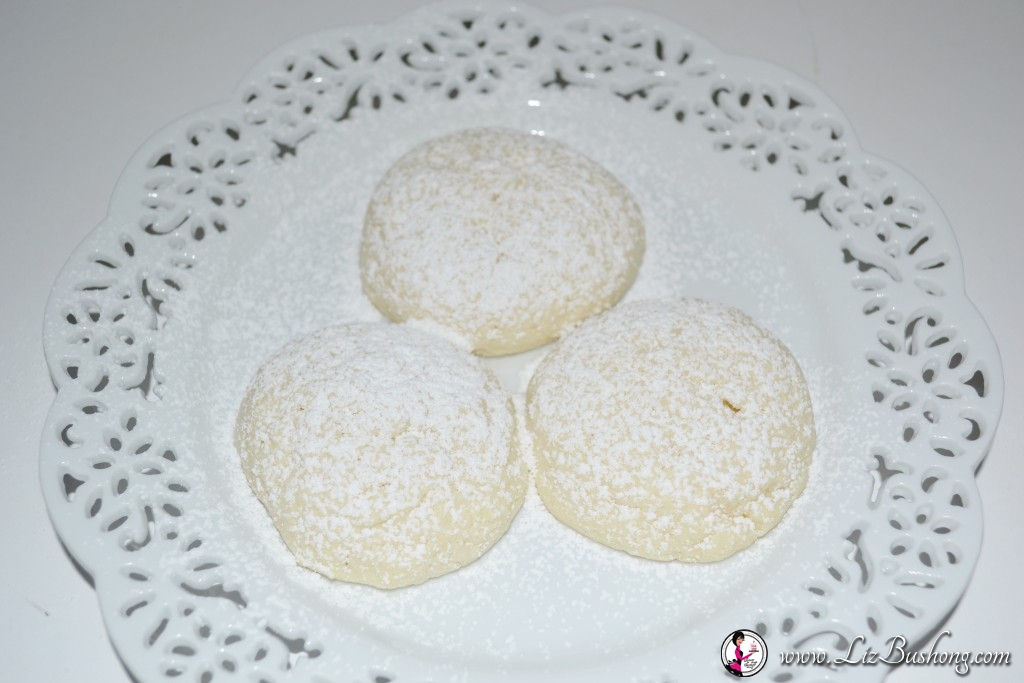 These cookies are baked, cooled and dusted with confectioner's sugar.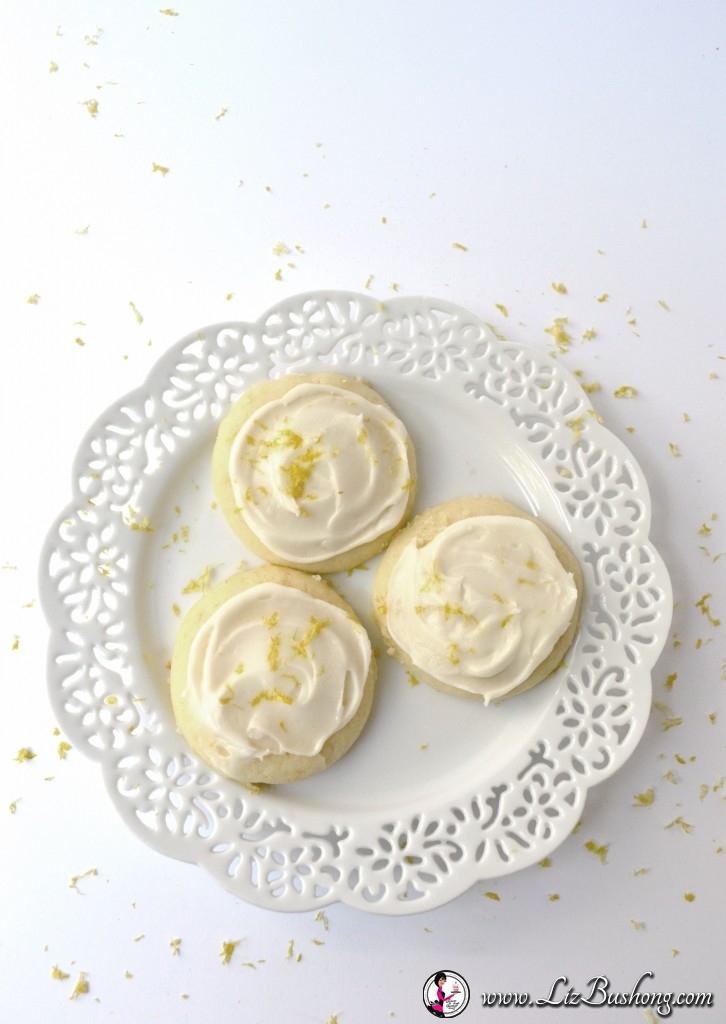 These cookies are frosted with lemon glaze and garnished with lemon zest. Your choice either way you get a great flavor of lemon and ricotta!
Check out this Daytime Tri-Cities segment, making the Lemon Ricotta Cookies.
Helping you Make a Statement, Make it Sassy and Make it Yours! ®
Other Ideas You Might Like to Try: