A Tulip Wreath Floral Tutorial just in time for spring.  Orange, white, and yellow baby faux tulips are arranged in a circular direction on top of a grapevine or willow wreath.  Hope you will stick around to see how to create this fun wreath that can be used as door decor' or as a centerpiece for your Spring or Easter table. Read more to view the tulip wreath tutorial .  Happy Spring Everybody!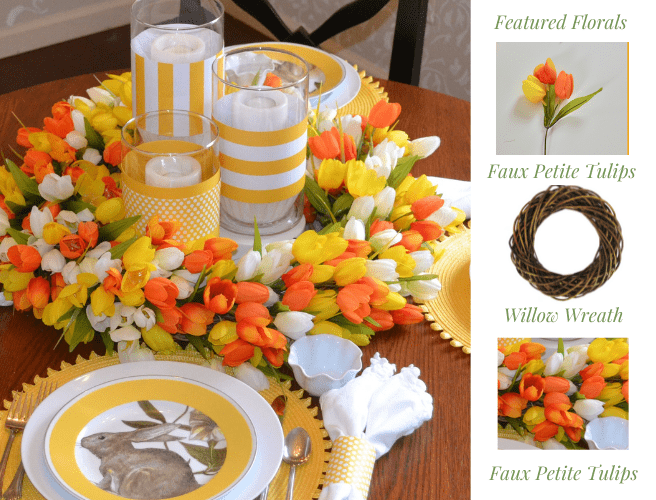 This is my sweet little pet bunny, JJ who decided to help me with the wreath.  He is so adorable.  You will be seeing more of JJ as time goes along.  I call him the media magnet because he has been on the cover of our regional magazine and on television.  Quite a character and so full of personality!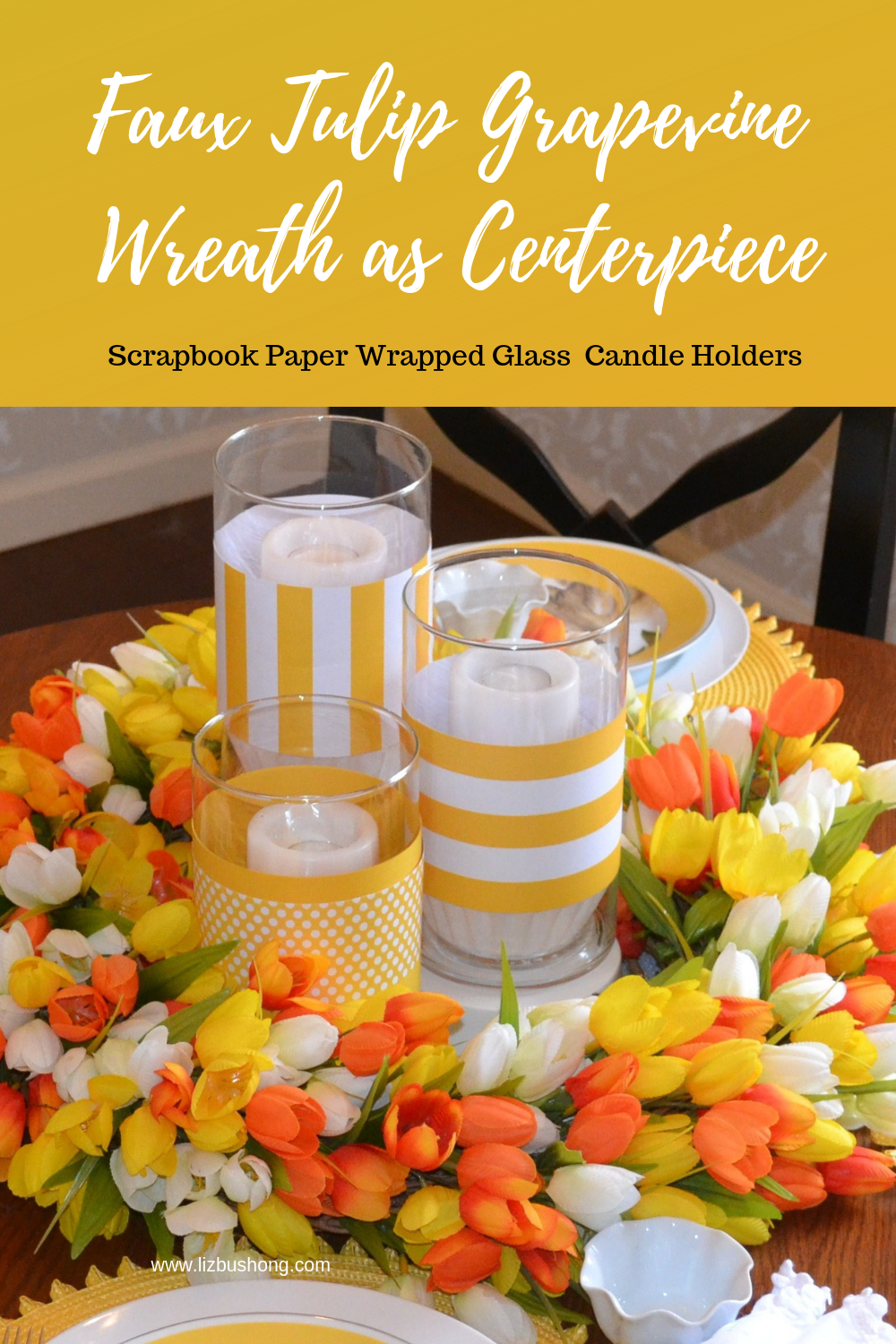 Back to the Tulip Wreath Tutorial.   Supplies for this simple wreath couldn't be easier. several stems of orange, white and yellow faux (artificial) tulips, a 10 or 12-inch grapevine wreath and wire cutters.  A grapevine wreath  provides a sturdy frame because it is tightly woven and the stems of the cut tulips can slide between vines /branches.  The stems will stay in the position you place them, with out using glue, ( in case you want to use the wreath for something else, you wont have to mess with  removing dried glue).
Supplies were purchased from  Michaels Craft Store, http://www.michaels.com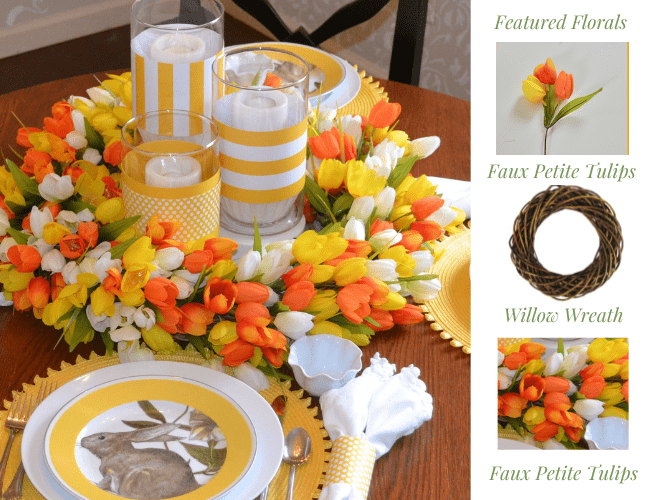 Tulip Wreath Tutorial for Door or Table Decor'
Materials Needed
1 -12 inch grapevine wreath
15- bunches each small yellow, white and orange  silk tulips
wire cutters
green pipe cleaner for hanger
Instructions:  
Separate each flower bunch off the stem of silk flowers. Insert ends of tulips alternating color and placing in the same direction onto the grapevine wreath beginning on the outside edge of the wreath, working toward the center inside.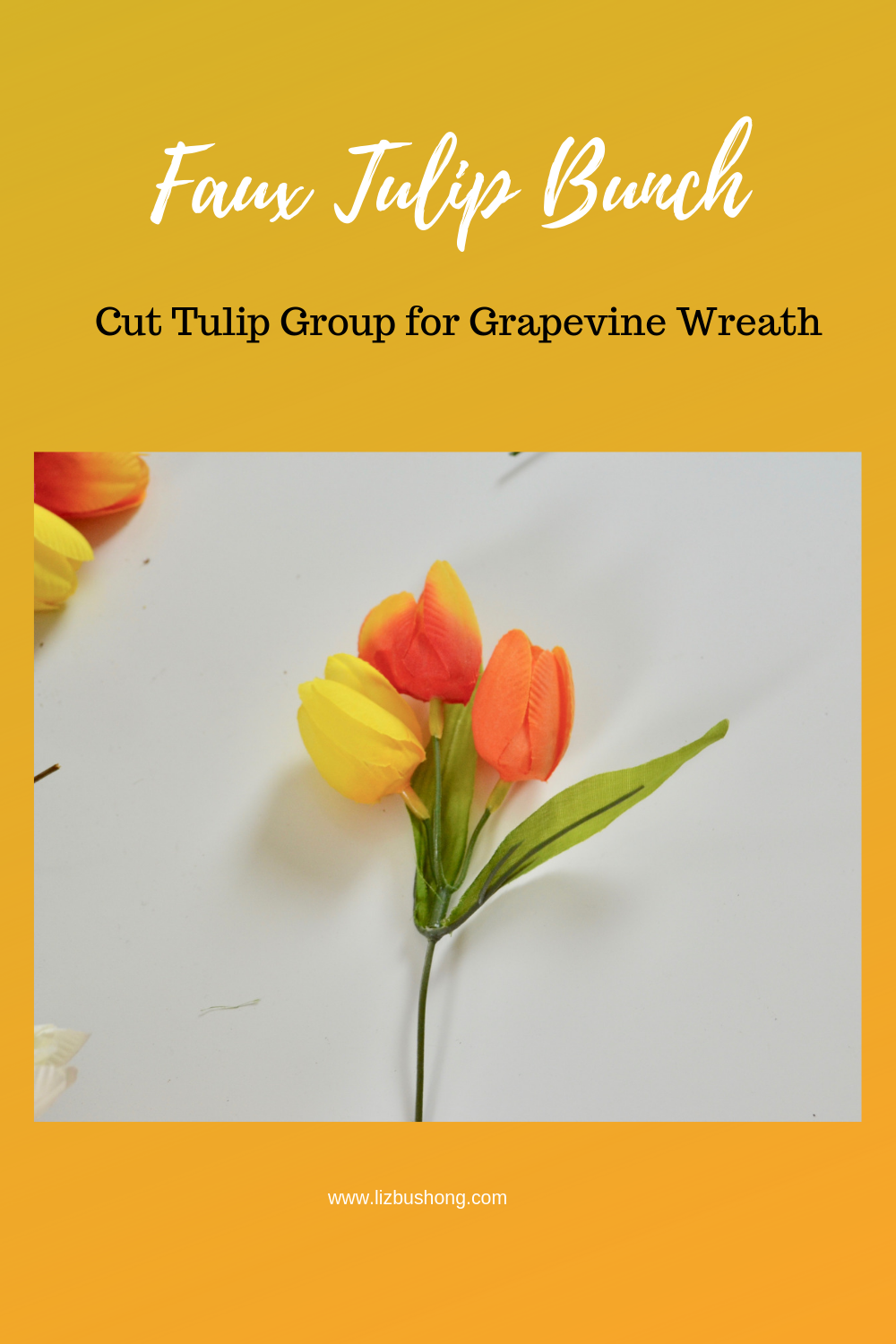 Continue this process until wreath is completely full and covered.  No need to glue the stems to wreath.  The tulips will stick and stay in position on the wreath.   Depending on your stems you may need additional picks to make it full and pretty.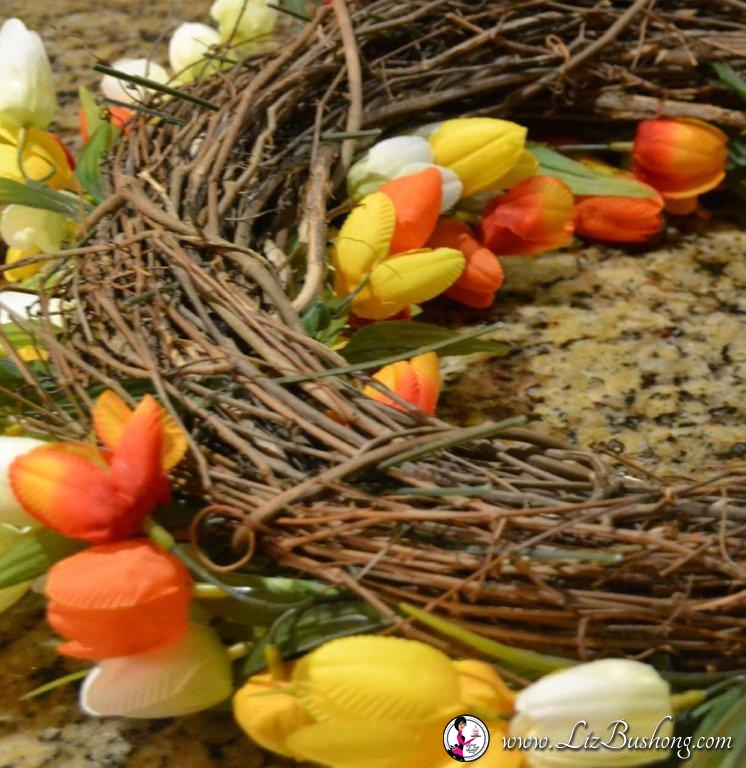 Attach pipe cleaner to back of wreath for hanging on wall or door. As an alternative place the wreath in the center of your dining table for a Tulip centerpiece.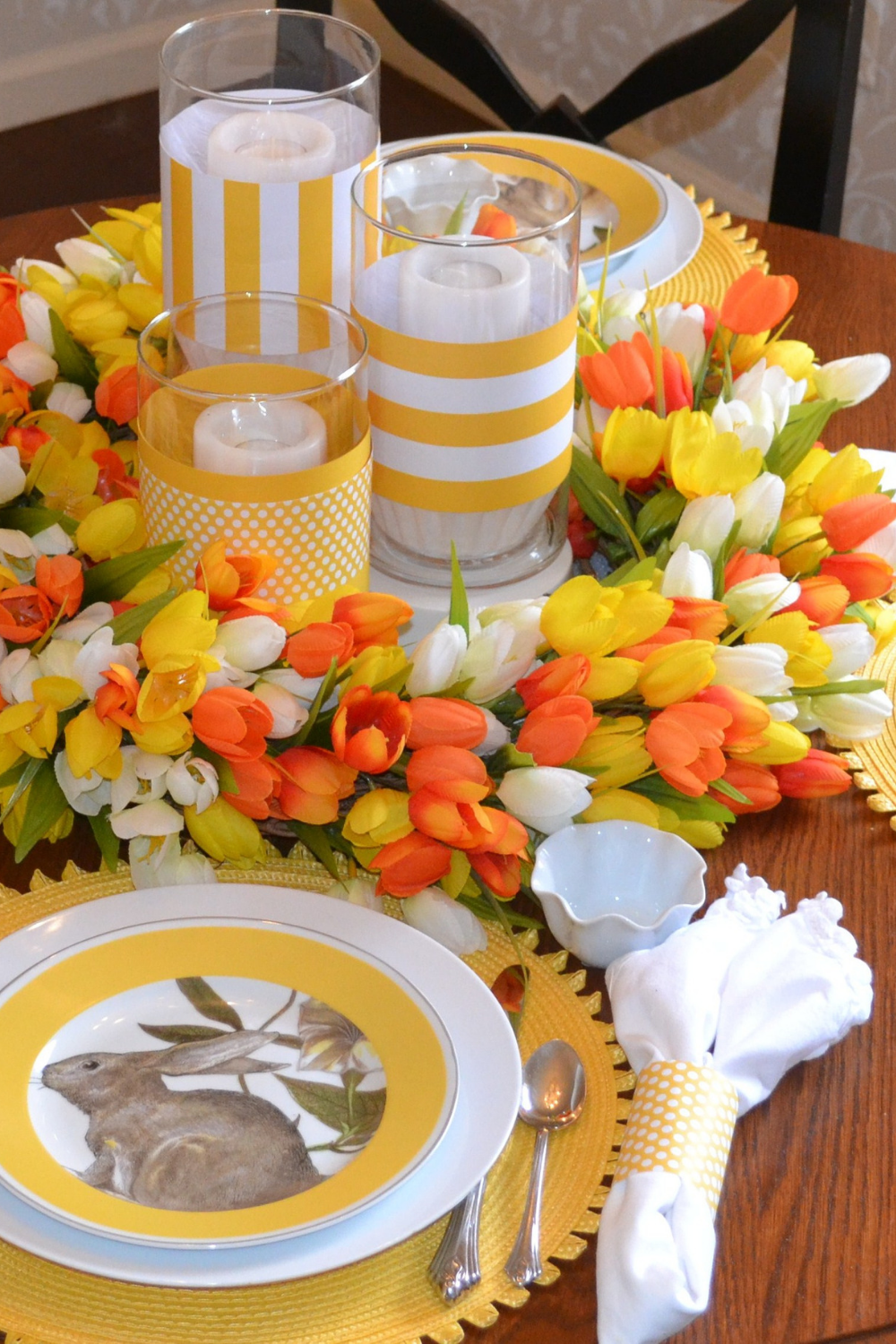 Happy Spring!!!   I would love to hear from you.  Please share comments or "Your Thoughts".   Be watching for next blog post.  You will love the table-scape!  Oh.. if you would like to subscribe to my newsletter be sure to do that on the home page.     Blessings!
Other Ideas You Might Like to Try: