My favorite butter cookie recipe comes from King Arthur Flour.  The recipe uses confectioner's sugar instead of granulated with the butter.  The dough is mixed and chilled 2 hours or overnight which makes the cookies easy to cut and bake. The design of the wreath was inspired by I am Baker and Wilton.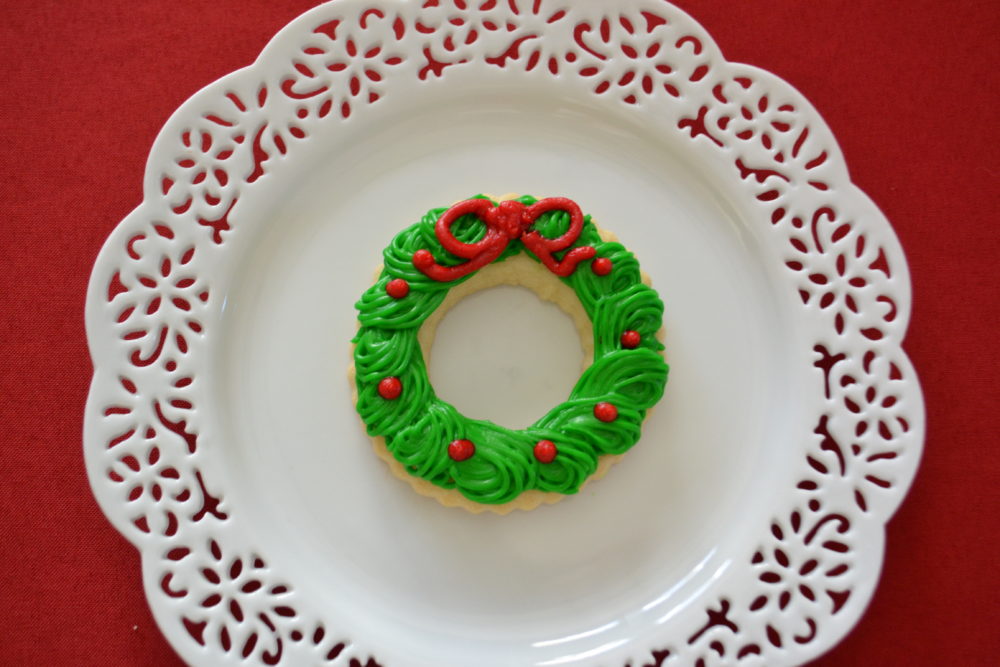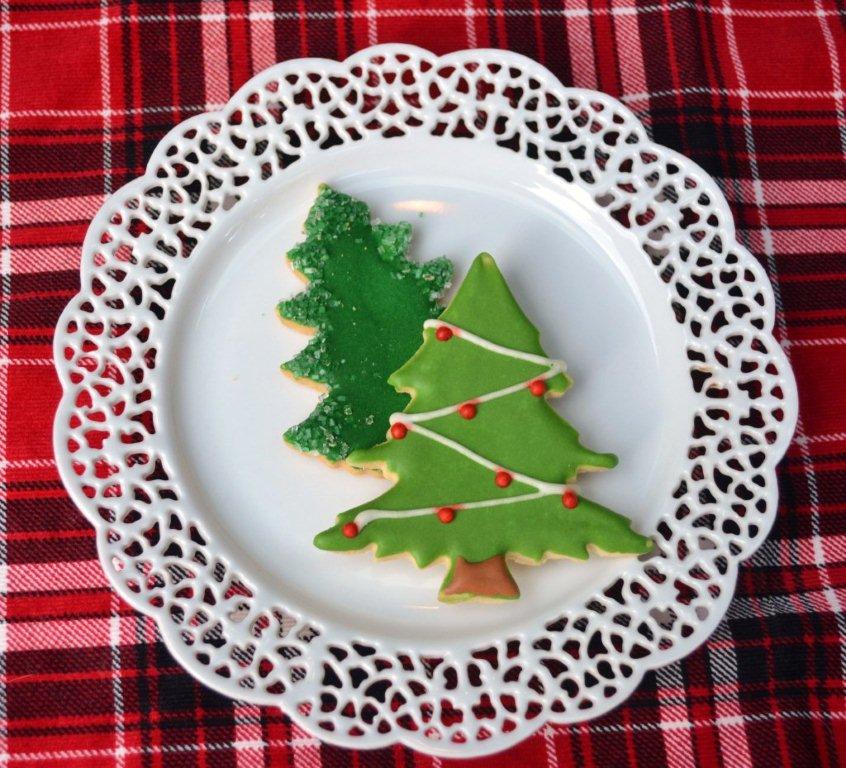 Print
Wreath Shaped Butter Cookies
Butter cookies cut into round shapes to create a wreath, then frosted with red and green buttercream to shape bow and evergreen effect. Recipe for butter cookies inspired by King Arthur flour and Design Idea from Wilton/I am a Baker website.  Cookies are cut using  3″ & 1-1/2 "  round biscuit cutters.
Author: Liz Bushong
Prep Time:

15 minutes

Cook Time:

10-12 minutes

Total Time:

35 minutes +chill time

Yield:

4

dozen-3" cookies

1

x
Category:

Christmas Cookies

Method:

Baking

Cuisine:

American
1–3/4 cup confectioners sugar
1 cup + 2 tablespoons salted butter, softened
1 egg yolk
1/2 teaspoon salt
1 teaspoon creme Bouquet extra strength flavoring or 2 teaspoons vanilla
2–3/4 cup King Arthur all purpose flour
Butter cream Frosting:
8 Tablespoons butter-softened
2 cups confectioner's sugar
2 tablespoons heavy cream or half n half
1 teaspoon clear vanilla or creme bouquet extract
3–4 drops super red and green color gel or food paste
Tip # 233 and # 5
2–12" disposable piping bags with couplers.
Instructions
Cream butter, sugar, egg yolk, salt and extract in large mixing bowl. Beat until smooth and creamy.
Add flour, if dough is too dry add a tablespoon of water to blend.
Divide dough into 2 flatten discs. Wrap in plastic wrap and chill 2 hours  or overnight.
Remove from oven and allow to sit 25 minutes to soften.
Preheat oven to 350. Line two baking sheets with parchment paper, set aside.
Roll out dough on floured surface to 1/8″ thickness.  Cut large round cookies and place on baking sheets 2″ apart.  With smaller cutter cut out center of each cookie. Bake smaller cut outs on separate baking sheet for even baking.
Bake at 350 for 10-12 minutes.  Allow to cool from oven 5 minutes before removing from baking sheet.
At this point, you can wrap and freeze these baked cookies.  Freezing frosted cookies is not recommended, but you can if you wrap well and place in sealed container. Stacking cookies might mess up our designs.
Buttercream Frosting and Decorating:


Mix all ingredients together for frosting.  Beat until smooth and creamy.  Divide frosting into 2 bowls, add green food gel to one bowl and red to the other.  Stir to mix.  Add more gel drops if you want a brighter red and green frosting.  You can make the frosting ahead and store covered in refrigerator until ready to decorate.
To Decorate cookies. In two disposable bags one fitted with tip # 233 and one with # 5, place the green frosting in the grass tip #233 and red into # 5.  Pipe wreaths using small circles over the cookie to make an evergreen looking shape.  Pipe small red dots for berries or larger dots for ornaments onto the green wreath.  Pipe red bow at top of wreath as in photo.  Store cookies in covered container until ready to serve.
Notes
For best results, freeze the cookies until ready to create cookie trays.  Remove from freezer up to two hours and then decorate right before adding to trays or serving.
For Butter Cookie Santas and Snowflakes use Royal Icing.
Use heart shaped cookie cutter for Santa, Tips # 3 for piping edge, fill in and beard. You will need three piping bags with tip # 3. One for white royal icing, one for red for hat and nose, one for black for eyes. You will use more white icing than red and black.
For Snowflake, use a small snowflake cookie cutter, pipe with royal icing Tip # 3 white icing flooding all over top of cookie. Pipe tip # 3 with green and red royal icing. You will need three piping bags with tip # 3, one for white, green and red.  If you are making the Santa cookies and the snowflakes, you should have enough frosting to do both cookies. Royal icing Recipe will make 12 medium sized cookies. Garnish cookies with white non perils if desired.

You can use this recipe to make the rose and flower butter cookies too. This is a Spring Easter Cookie & Candy Board.

You might like these ideas too!  
Chocolate Wafer Cookies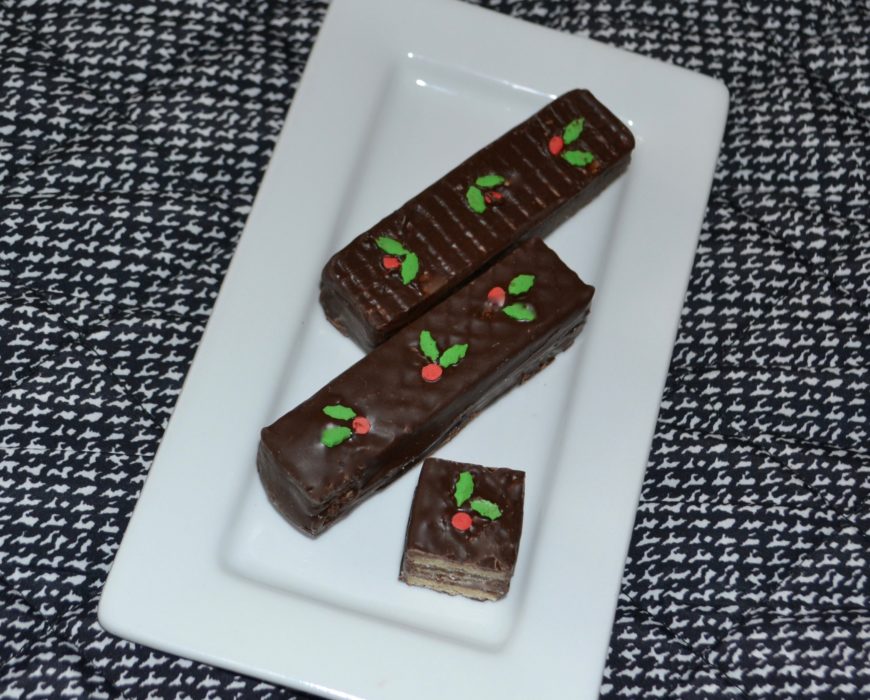 Chocolate Peppermint Biscotti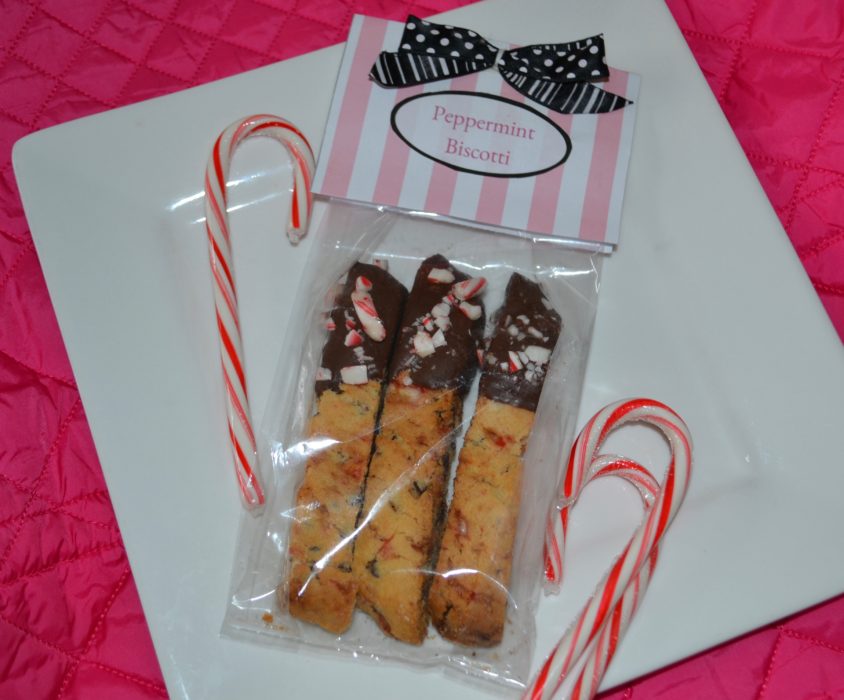 Microwave Peanut Brittle