Make this Triple Lemonade Recipe for graduations and any reception. Lemonade is non alcohol and flavored to match the color scheme.  Garnished with sliced orange wedge for orange lemonade, lime wedge with stemmed maraschino cherry for Cherry lemonade and lemon twist for natural lemonade.  Serve it up sassy in an acrylic tray lined with faux Gerber daisies that coordinates with the lemonade flavors.
So much fun to make and very versatile beverage.  Check out other Graduation Party Ideas here.  Recipe is below.  Enjoy!  xo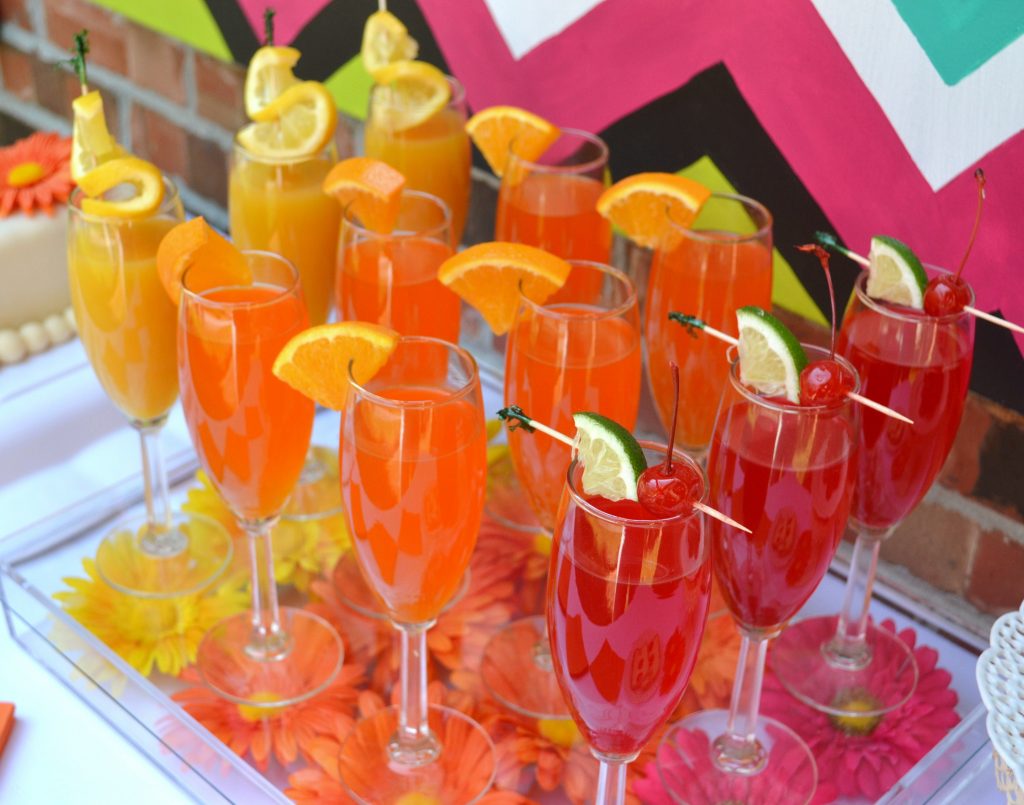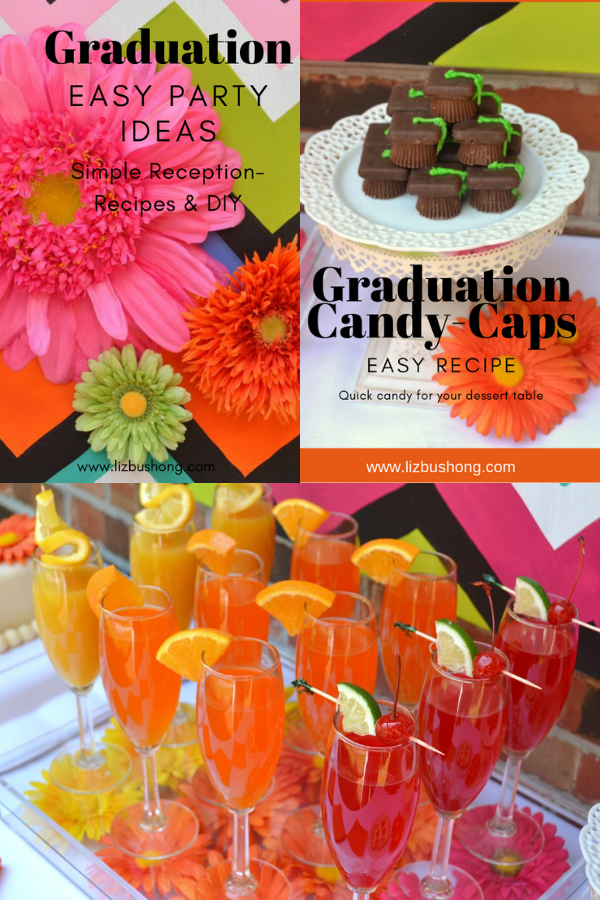 Print
Best Triple Lemonade Recipe
Three flavors of lemonade with one recipe.  Colorful and full of flavor that is non alcohol.
3 (12 ounce) cans frozen lemonade concentrate, thawed but cold
2 cups water
2 cups sprite or ginger ale-chilled
1 (12 ounce) can frozen orange juice concentrate, thawed but cold
1(16 ounce) jar stemmed maraschino cherries with juice
Instructions
In a large pitcher, mix lemonade concentrate and cold water.  Stir to combine. Divide 2 cups of lemonade into three pitchers evenly.
Add to one pitcher, thawed orange juice and set aside.  To another pitcher add cherry juice and to the last pitcher add 2 cups of ginger ale.  Each pitcher should be a different color to go with color scheme. If needed add a few drops of food coloring to make the intensity of the color desired.   Or if you want to make a large punch, combine all ingredients and serve in a punch bowl.
Garnish:
Slice orange wedges for the orange lemonade,
Lime wedge with stemmed maraschino cherry for the Cherry lemonade.
Lemon twist for the plain lemonade. Serve in champagne glasses.
---
Other Ideas you might like to try: