Create a stunning table setting with Copper Penny Edged Chargers and Candles. Here is a quick DIY project that you can do in a day.  First, clean and polish the pennies by soaking the coins in white vinegar, then rubbing with Baking Soda.  Takes some time but it is worth it to get this unique copper finish.  Attach each penny to the rim of the copper painted charger with hot glue gun.  Then stand back and get rave reviews.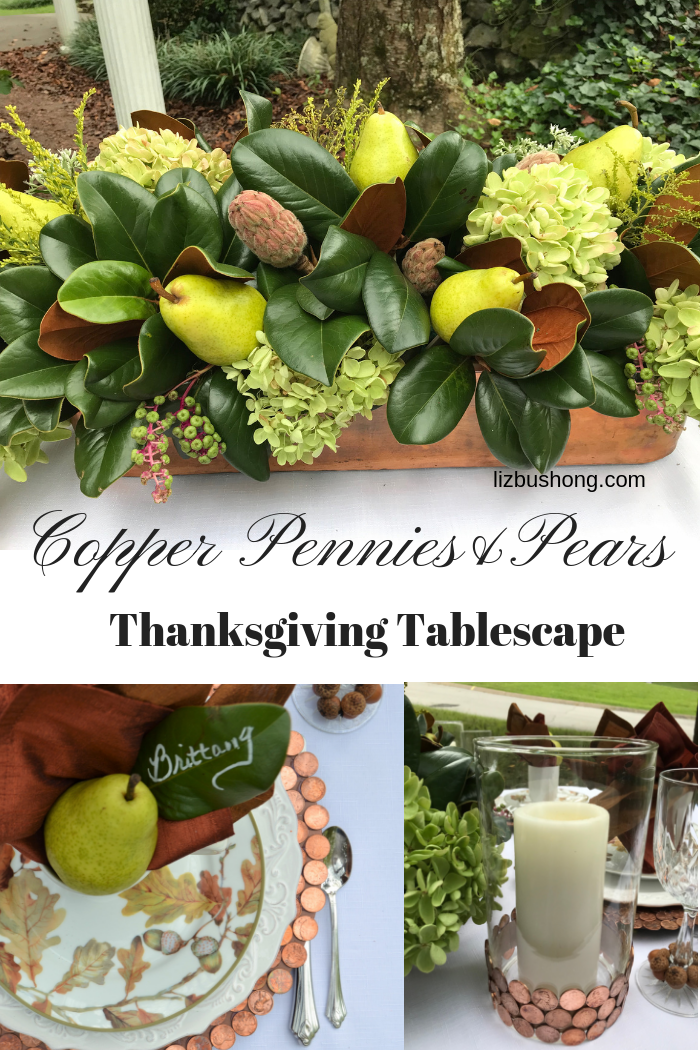 Using a similar technique add pennies to a strip of brown paper and wrap around a glass candle holder.  Check out how to below.  I used 60 pennies per candle canister.
To clean the pennies:  soak pennies in white vinegar and then scrub with baking soda with an old t-shirt or soft fabric. Rinse and dry. Each charger with three rows of pennies used 155 coins.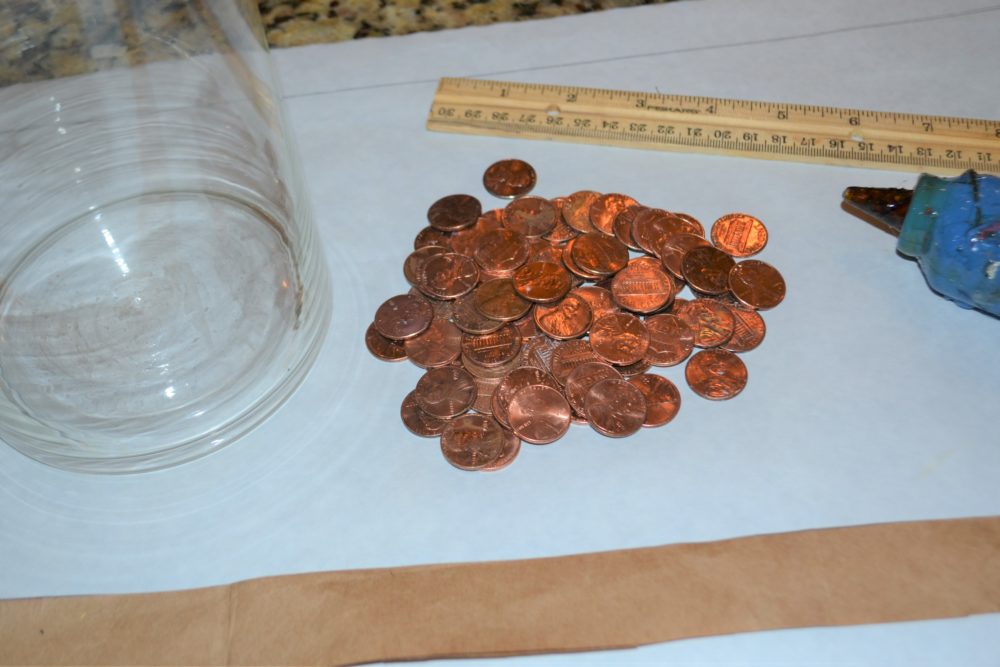 Copper Pennies polished and ready to attach to 1″ wide paper strip. Measure around candle container for length of paper band.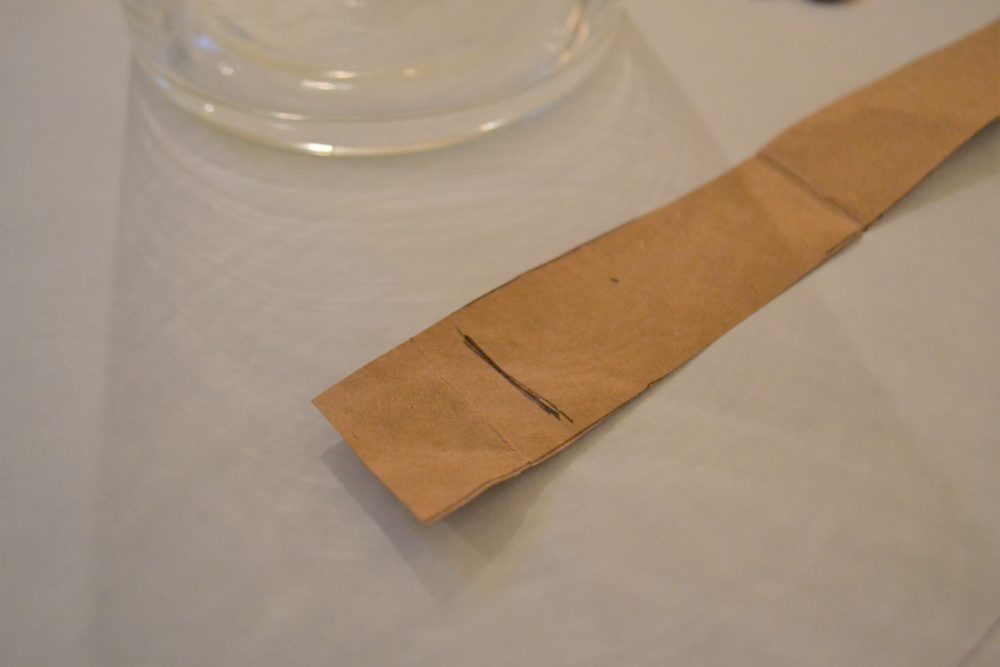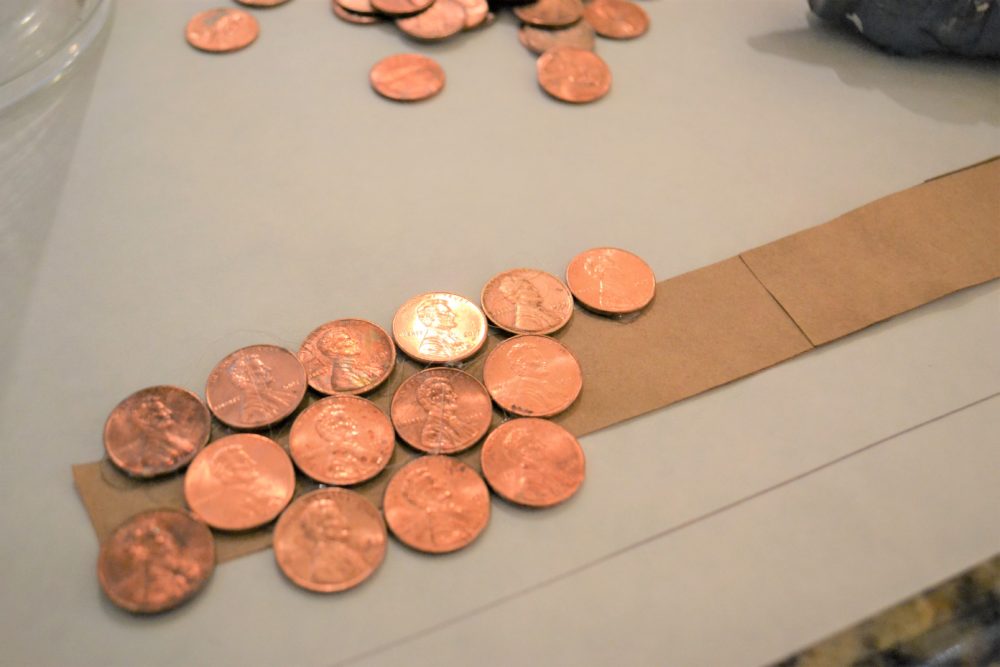 Mark one end of the strip 1 ". You will start glueing the pennies on the one inch line, with first three pennies glued half on the top rim of brown paper strip. The bottom and top edge of the paper strip will have pennies half on the paper and half off. The center of strip will be filled in with pennies to fill the band.
The excess brown paper on the end you will cut around to see only the penny, be careful not to cut the penny from the strip. Complete the glueing process until strip is filled in. I used 60 pennies per 14" band.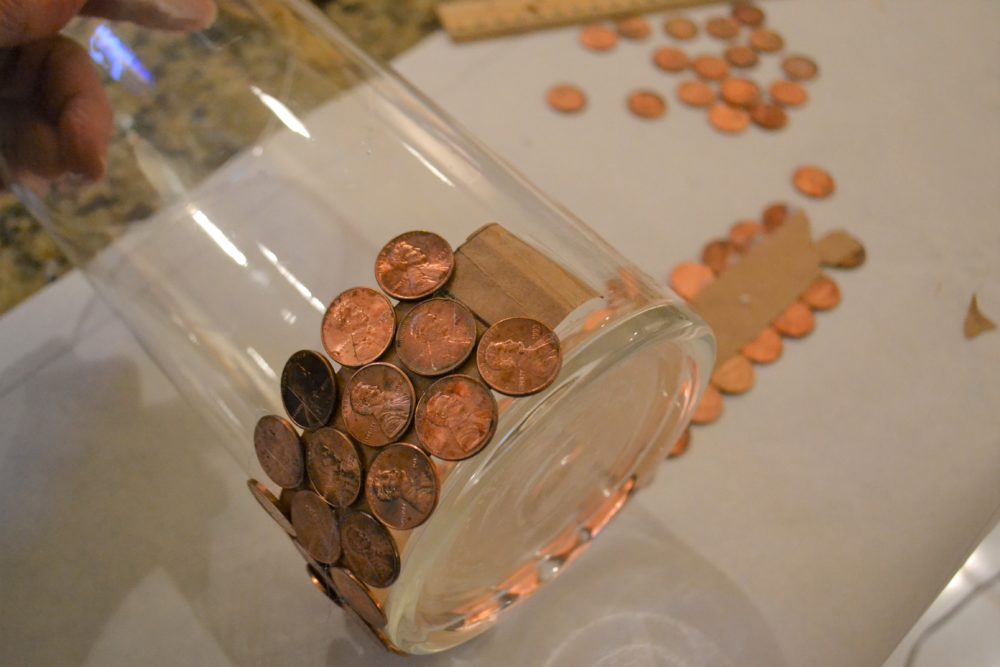 Place one end of the penny band around the candle container base, then wrap the remaining band to cover the container, hot glue in place. You should be able to slip the band off the candle container after the holidays. You may have to tape the loose end of strip to candle container then wrap and glue the remaining end.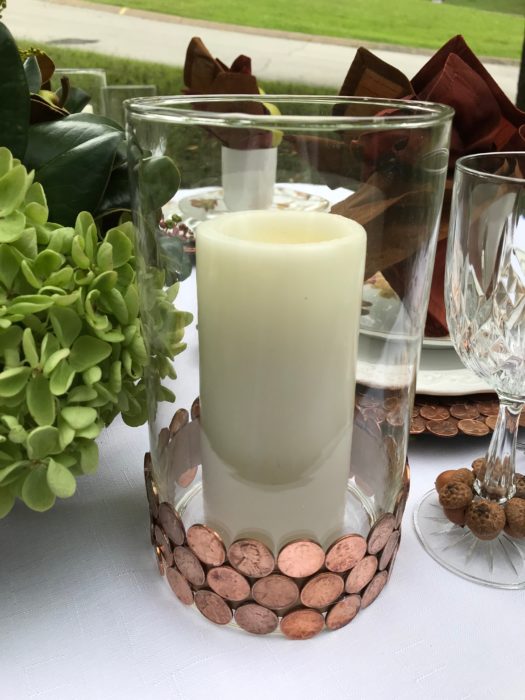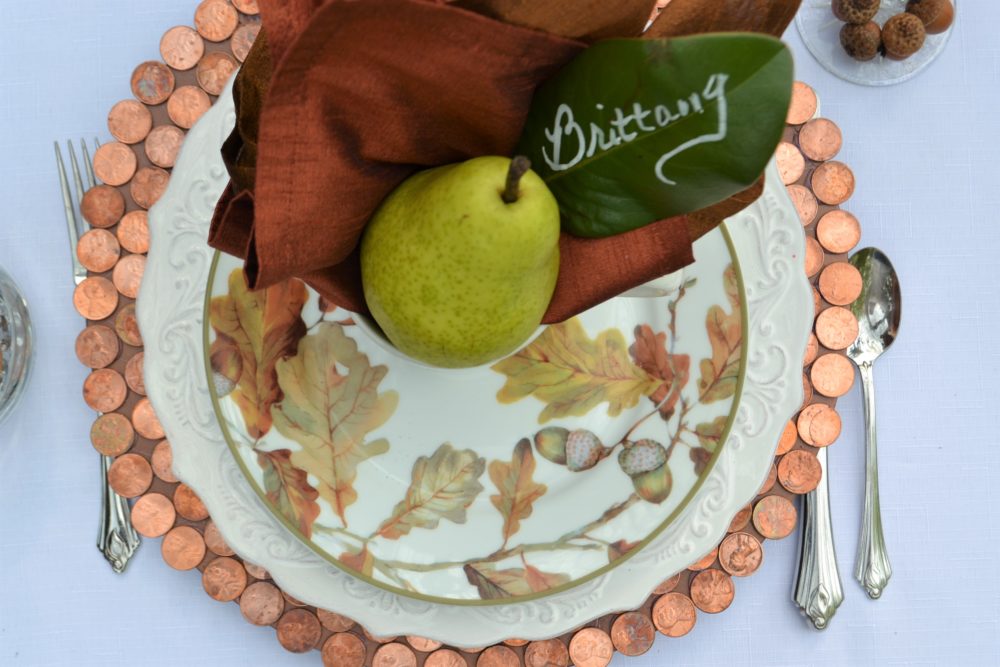 Copper Penny Charger- Simply hot glue each penny to outer edge of spray painted copper charger.