Whether tailgating or having friends over for dinner, creating a Charcuterie & Cheese Board will curb hunger pangs. Basically creating a pretty presentation with deli meats and variety of cheeses make this appetizer platter hard to resist. Red, green and purple grapes, spreads like fig, honey, pepper jelly, and assorted crackers and breads round out the tapas.
Charcuterie is a French term meaning cured meats, it is a fun word to say too…(shahr-cute-uh-ree).  See I told you it was fun to say.  What made this special appetizer board special was the board it was served on.  You can make your own Charcuterie and Cheese Board.  See instructions here.   
Make your Charcuterie and Cheese board what you and your guests love.  For our tailgate and Charcuterie for Two features a mixture of American, Italian and Mediterranean.   No rules here. Make it your own.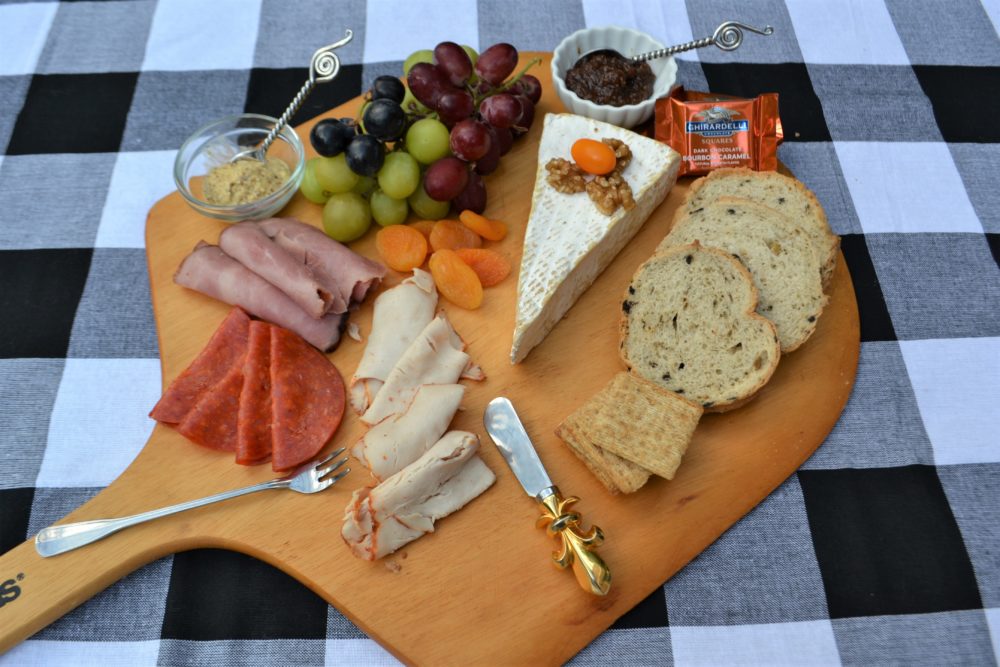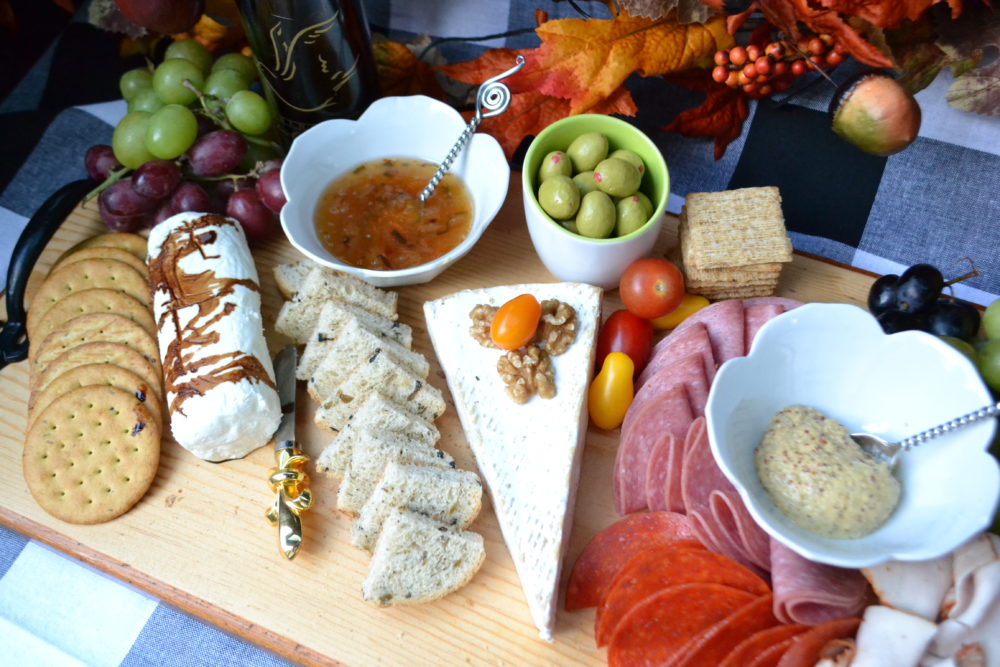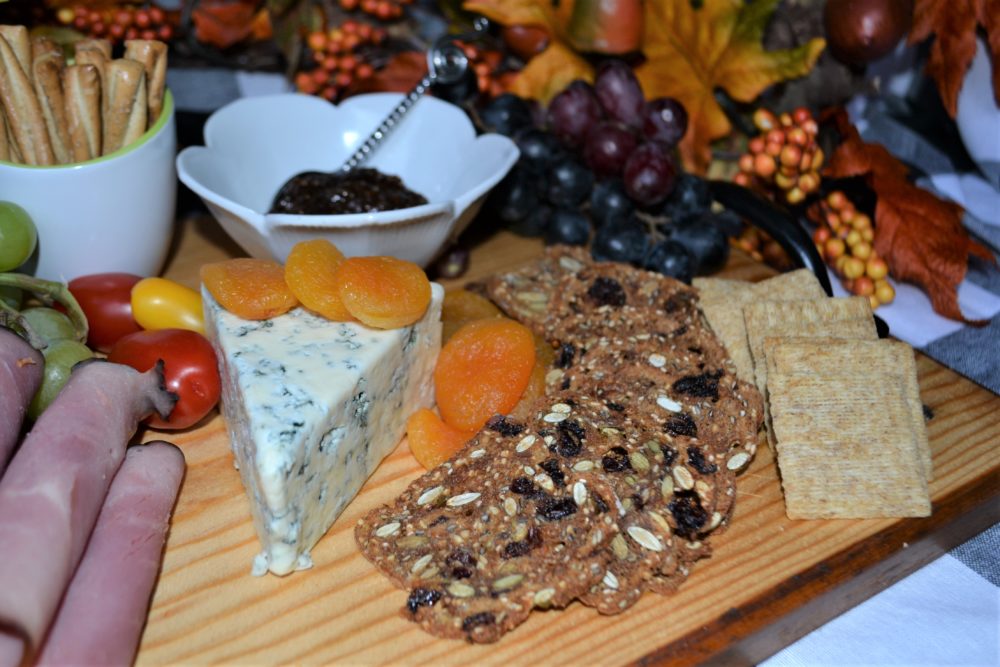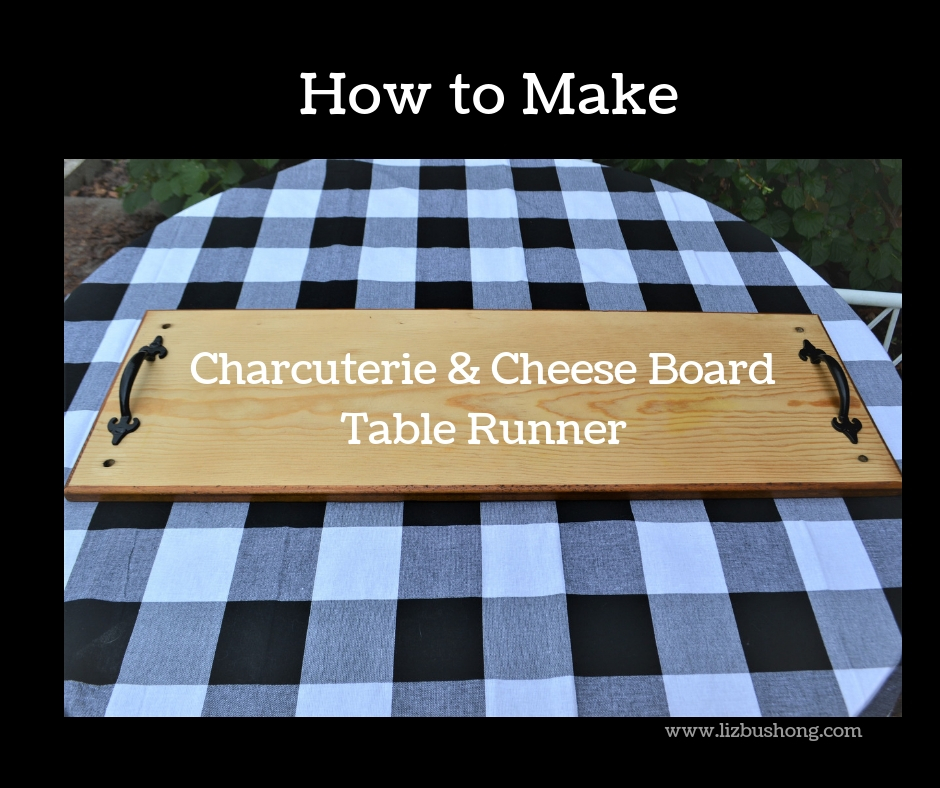 Print
How to Make Charcuterie & Cheese Board
Charcuterie and Cheese makes a lovely appetizer spread, great for tailgating, or as a main course.  Serving suggestions:  3 ounces per person for appetizer prior to big meal,  5-7 oz servings for main course.  Also offer more 5 meats and 5 cheeses.  Two make a Charcuterie for two, select one or two cheeses, one soft  one hard, and allow for 2-3 ounces per person.
Three cheeses- Soft, Medium and Strong cheese
Goat cheese- Brie, Wedge of Blue Cheese
Assorted Grapes, red, green, & purple- seedless
Assorted Breads, Crackers
Chewy & Crunchy- Sweet & Salty-
Dried cherries or cranberries, apricots, candied nuts, pretzels
Spreads-offer savory & sweet
Olive tapenade, Pepper jam, Fig jam, Honey,  Artichoke Hearts, Spicy Mustards
Instructions
Select a large cutting board –or make one. How to on lizbushong.com
Arrange trio of cheese -your choice on board. ( serve at room temperature).
Arrange fresh fruit and spreads. Place spreads in separate small bowls with spoons.
Nestle assorted crackers & breads that pair with the cheese and spreads
Add dried fruits and nuts
Notes
Make this appetizer board yours, what you and guest will love. Using different kinds of crackers and small crusty breads will make the platter more appealing and special.
Offer a few favorite combos to help get the tray started.  Having some of the cheese already sliced or crumbled will encourage guests to dig in.
Serve cheeses and fruits at room temperature.
Make sure you have small spoons and serving forks for some of the meats.
Other Ideas you might like to try:  Click on photo to go to page.