Whether tailgating or entertaining a small group of friends you will want to create appetizers for the event.  It all begins with presentation and making your own Charcuterie & Cheese Board as a Table Runner will impress your friends.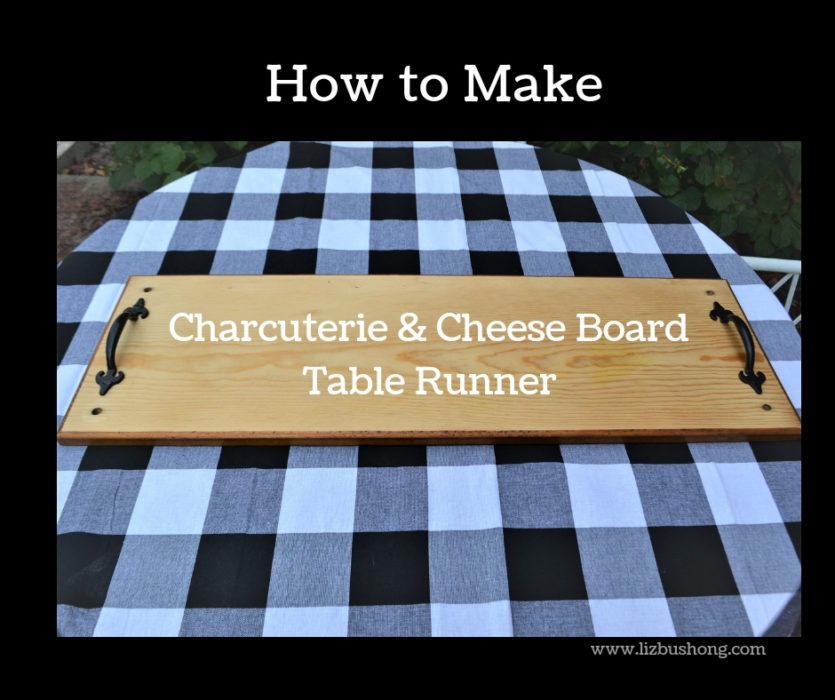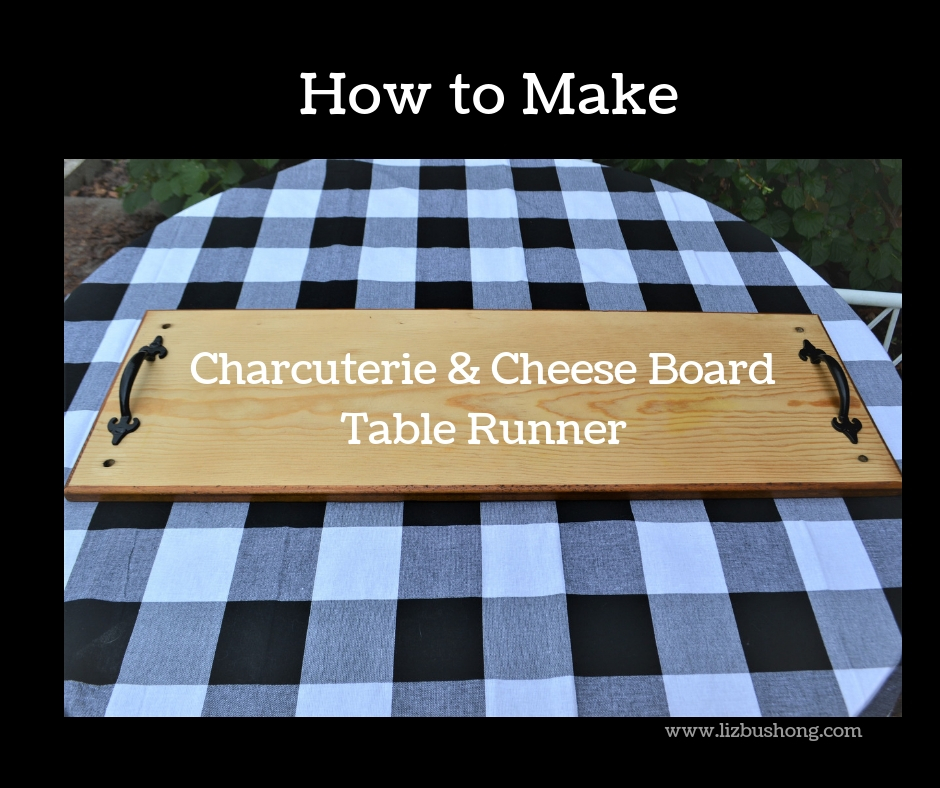 Materials Needed:
Gather your materials for this do-it-your-self project a couple of days before your event. You will need one 4′ x 14″ wide hardwood board, a hand sander, 220 and 50 grit sandpaper, butcher block conditioner, and handles.
In my tutorial, I am using a board I already had but re-purposed.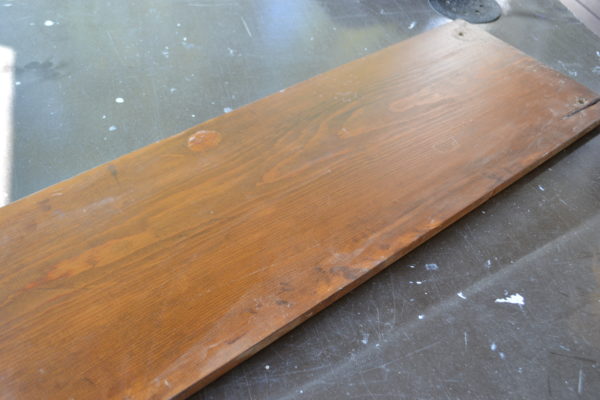 Step 1:  Sand board with 50 grit sandpaper- this is a coarse paper and will remove any stain.  For fresh wood use 220 grit sandpaper , a finer paper that will create a smooth finish.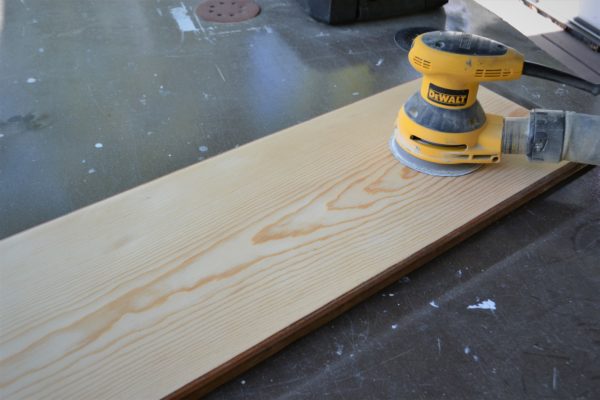 Step 2:  Remove excess sawdust with soft cloth.  Read directions for Butcher Block Conditioner.  I used an old t-shirt and rubbed the food grade conditioner into the wood. Allow the conditioner to soak in between coats, 3 coats recommended.  Allow to dry.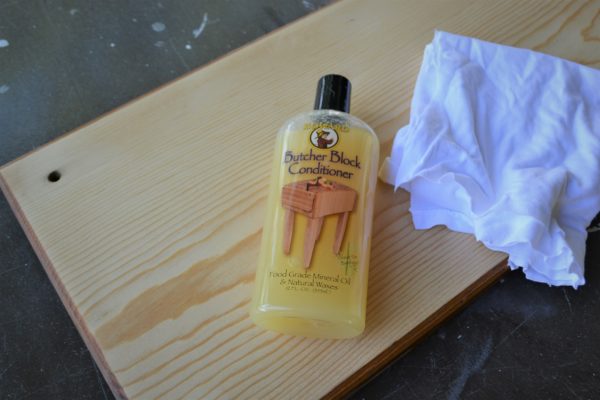 Step 3:  Attach handles to ends of board if desired.  ( My board was part of a bookcase that we no longer used, so the holes you are seeing are not for handles, I liked the look of the openings so I left them as is)  I did attach regular door pulls for my handles in finished photo.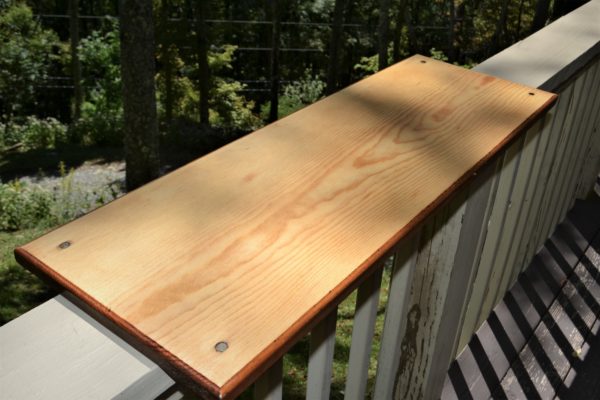 Cleaning Charcuterie-Cutting Boards:
Whether you are chopping veggies or cutting meat on your board you will need to clean it after each use.  Here are a few helpful tips:
After using the board do not soak in water or run in dishwasher.  This 4′ board obviously will not fit in the dishwasher… but any board will wrap, crack and could split in prolonged soaks of water.
  You can clean your board with the following household items, vinegar, baking soda, lemon juice and or  salt.
After using the board, take it to the kitchen sink and wash with water and dish soap.  Immediately rinse and towel dry.
 Wipe down the board with white vinegar.
For stubborn stains sprinkle with  Baking soda then squeeze lemon over the board and gently rub out stains.
Rinse the board with fresh water and towel dry immediately.  Allow the board to air dry before storing.
This board is very versatile and can be used as a table runner with other seasonal decor like fall leaves and Pumpkins,  fresh evergreens with cranberry filled vases with candles, lanterns, other parties and foods.