Need a great way to entertain this fall? Create a fall harvest charcuterie board as an appetizer. Great for tailgating too. This board features reuben pinwheels, mini pumpkin shaped cakes and crisp in skillets, fresh fruit including green apples and grapes, crackers and roasted olives. Try creating a fall or autumn board with your families favorite snacks and treats.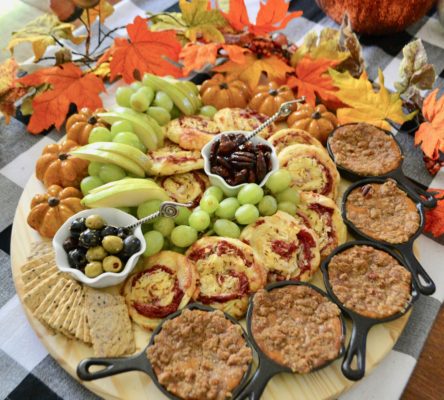 How to Make a Fall/Autumn Charcuterie Board Appetizer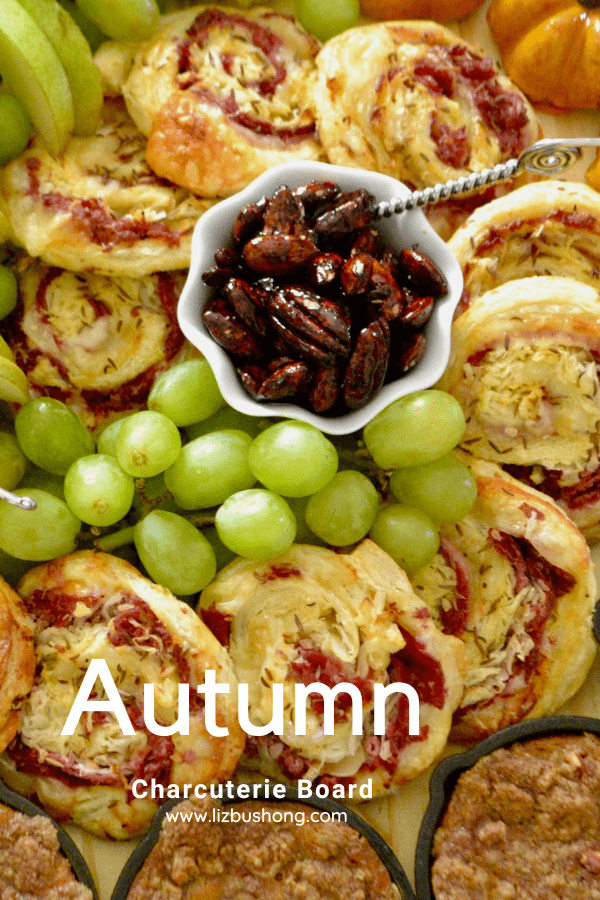 Try this board as an appetizer for tailgating or for easy fall meal.  Perfect for serving 4-6 people, this charcuterie includes reuben pinwheels, pumpkin flavors, fruit and smoky chipotle mixed nuts.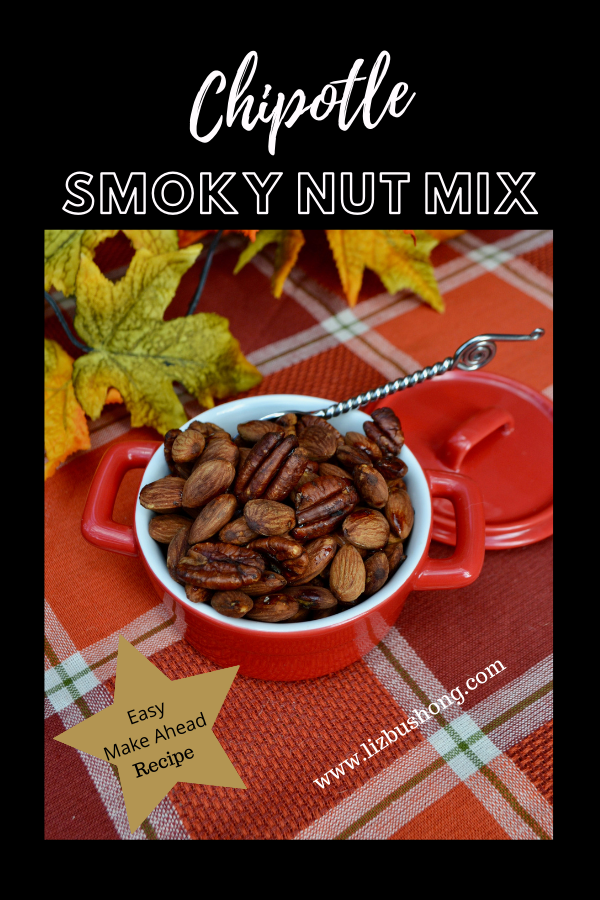 Mini skillet pumpkin crisp and pumpkin scones round out the menu.  Baked assorted olives and crackers pair well with the reuben pinwheels.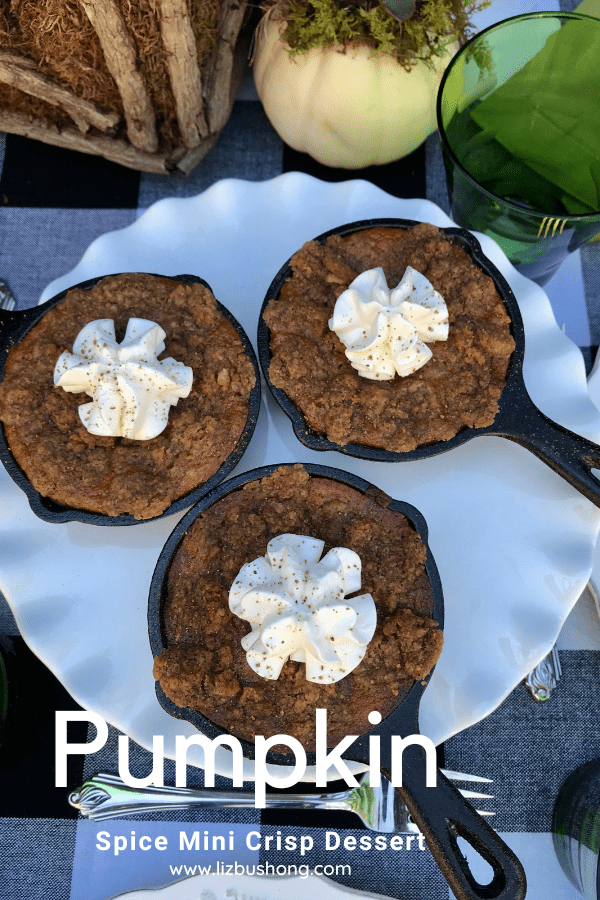 Serving mini pumpkin crisp in small cast iron skillets and pumpkin shaped scones adds interest and fall flavors. Tap of photos for recipes.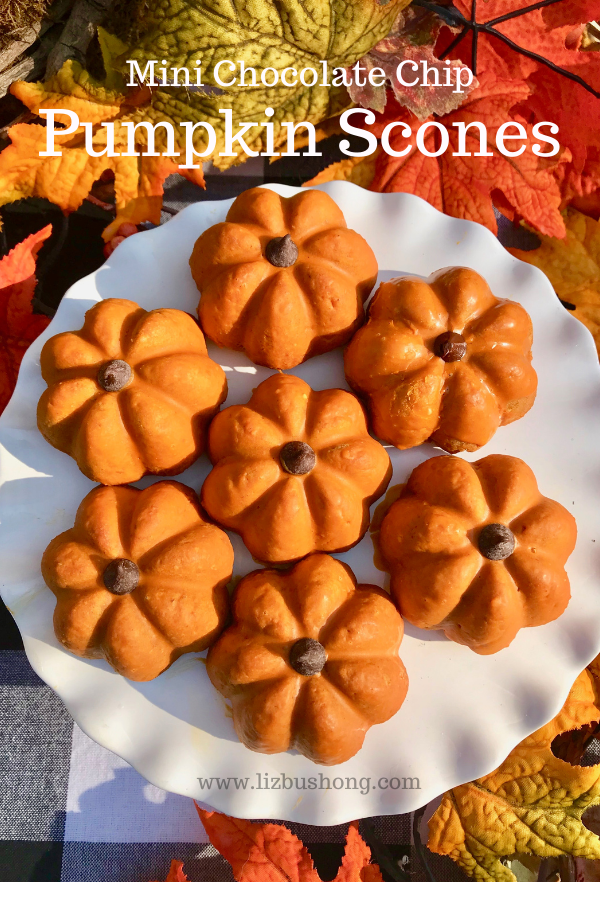 Deli Corned Beef, Swiss Cheese and Sauerkraut rolled in puff pastry makes delicious Reuben Pinwheels.  Reuben pinwheels are super simple to make. Thawed puff pastry is spread with thousand island dressing, deli corned beef, Swiss cheese and drained, squeezed sour kraut. Once the ingredients are spread for edge to edge of the pastry. The pastry is tightly rolled into a jelly roll, and sliced into 1″ pieces. Baked to perfection in a 400 oven for 15-20 minutes and you have a great melted toasted reuben. So delicious!  Double the batch you will be glad you did.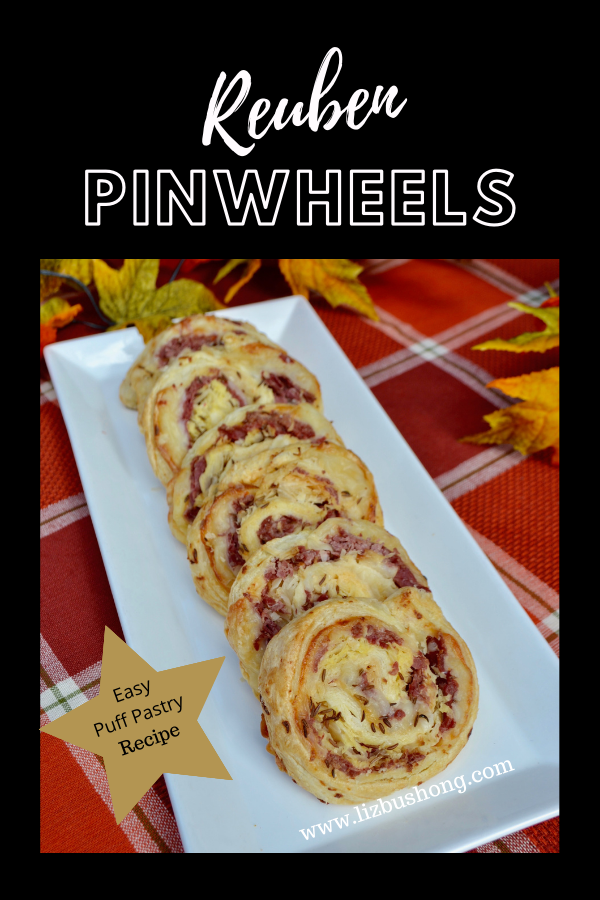 Creating a Charcuterie & Cheese Board will be the main attraction.  Basically creating a pretty presentation with deli meats and variety of cheeses make this appetizer platter hard to resist.
Include a few crackers and baked mixed olives to counter the sweet with the savory.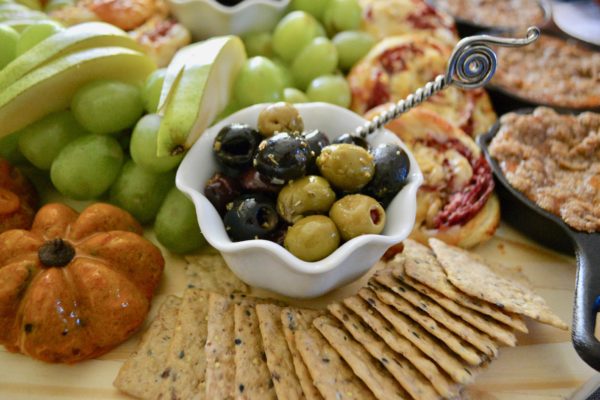 Make your own Charcuterie and Cheese Board whether round or long, you can decide. See DIY Instructions for making a charcuterie board.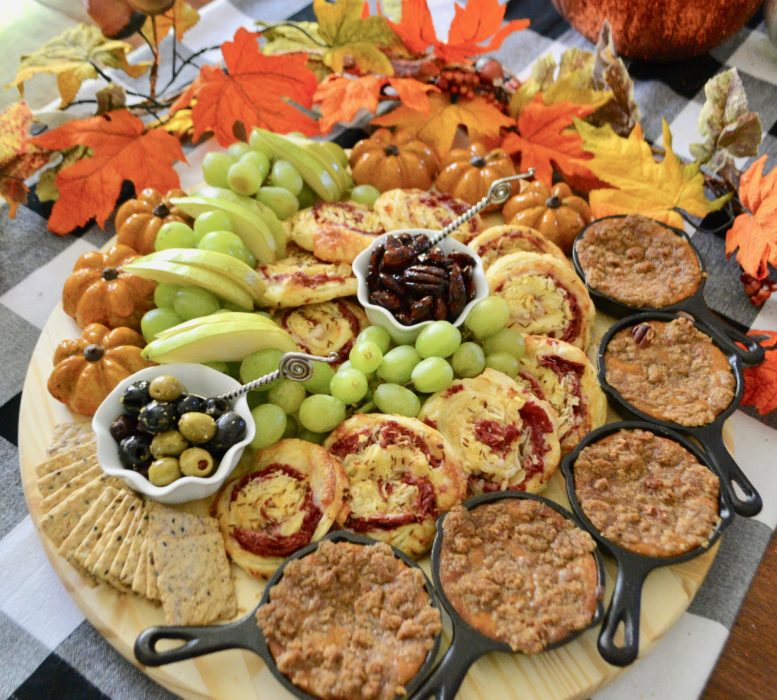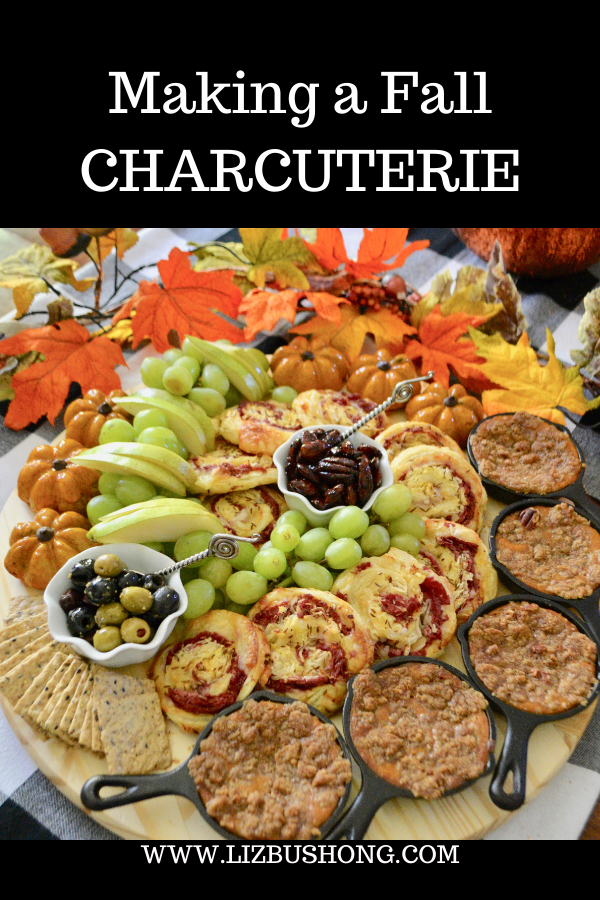 Celebrate Fall and create a Harvest Board appetizer.  You're friends and family will love it.  Be sure to serve fresh whipped cream with the skillet mini pumpkin crisps. xo Liz
Other Ideas you might like to try: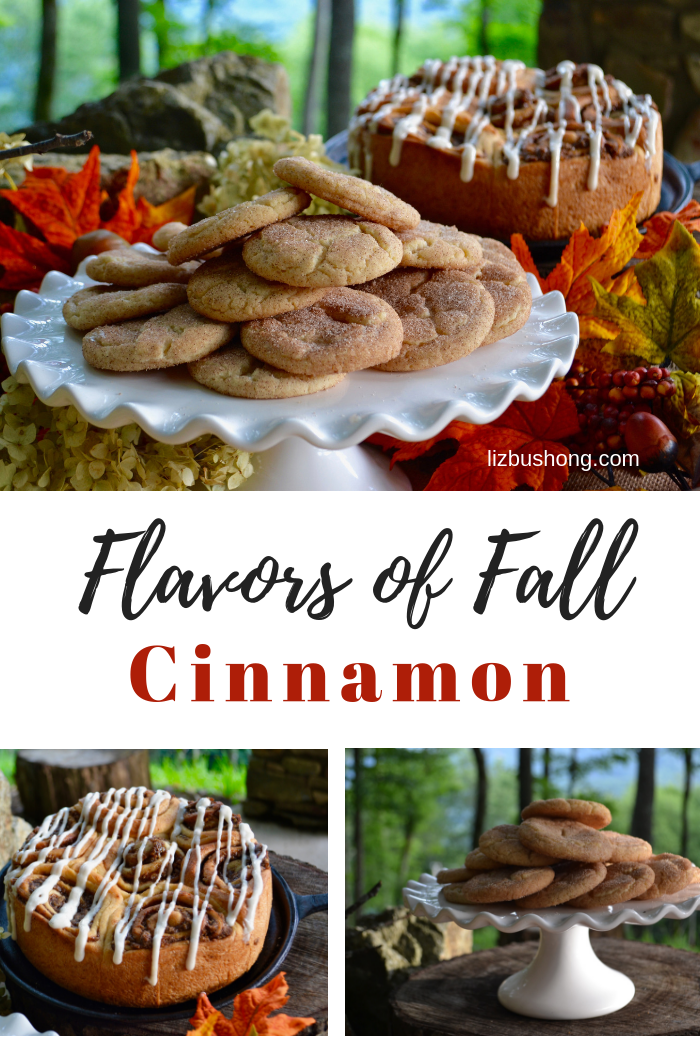 Create the Best Black & White Pumpkin Table setting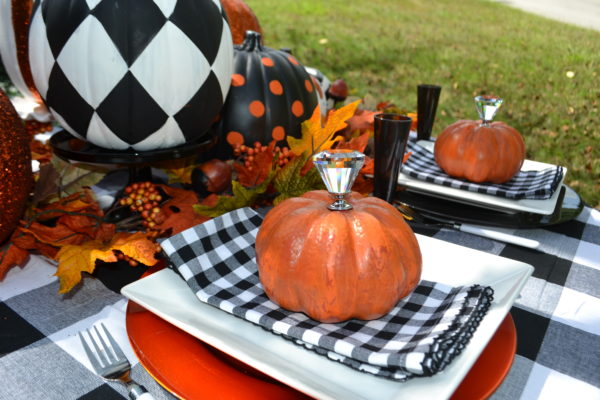 Share a Cinnamon Latte