Need a quick and easy appetizer for fall entertaining? Check out this recipe for Pumpkin Hummus. The recipe is a vegetarian mixture of pumpkin puree, garbanzo beans, Tahini, lemon juice and olive oil garnished with toasted pumpkin seeds and served with sliced round carrots with sprig of flat leaf parsley to look like a mini pumpkin.  Its not only fun to look at but fun to eat.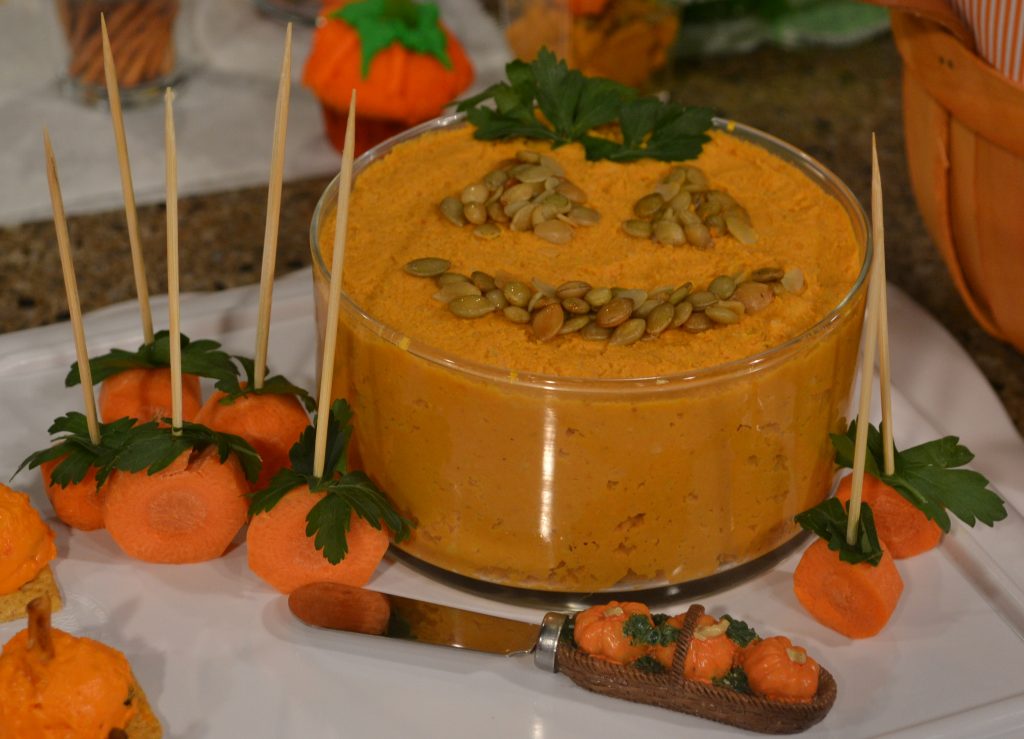 How to make the Pumpkin Hummus
Like any hummus recipe, garbanzo beans are the key ingredient. Whether you use dry beans or used canned, the recipe will be the same. So, to start this recipe, drain a can of garbanzo beans and place in a food processor bowl with steel blade.  The next ingredient is pumpkin puree! I used Libby's pumpkin puree for it's bright orange color and pure pumpkin flavor. Add the pumpkin to the beans and process until creamy.  Tahini, or sesame seed paste is added next along with lemon juice, sea salt, garlic powder and one ice cube.  
Note:  Adding an ice cube helps turn the hummus into a creamy texture, more like a yogurt or hand churned ice cream. Process 4 minutes until the mixture is smooth and very creamy. 
Store hummus covered  in the refrigerator until ready to serve.  
Tip:  Decorate the hummus right before serving for best results.
Making Pumpkin Face 
Spoon the hummus in a glass bowl or cute bowl of choice.  Check out the pumpkin shaped bowl, could be cute.  Or use a real pumpkin pie pumpkin as a base, but put the hummus in a bowl then insert into the pumpkin shell. Sprinkle sunflower seeds in shapes of triangles for eyes and mouth, use curly or flat leaf parsley for garnish.  Serve with carrot slices as dippers.
Carrot Pumpkin Dippers
Slice peeled carrots into 1/2″ slices.  Insert toothpick in flat leaf parsley and into carrot. Stand vertically for dippers.  They look like mini pumpkins.  Easy fun.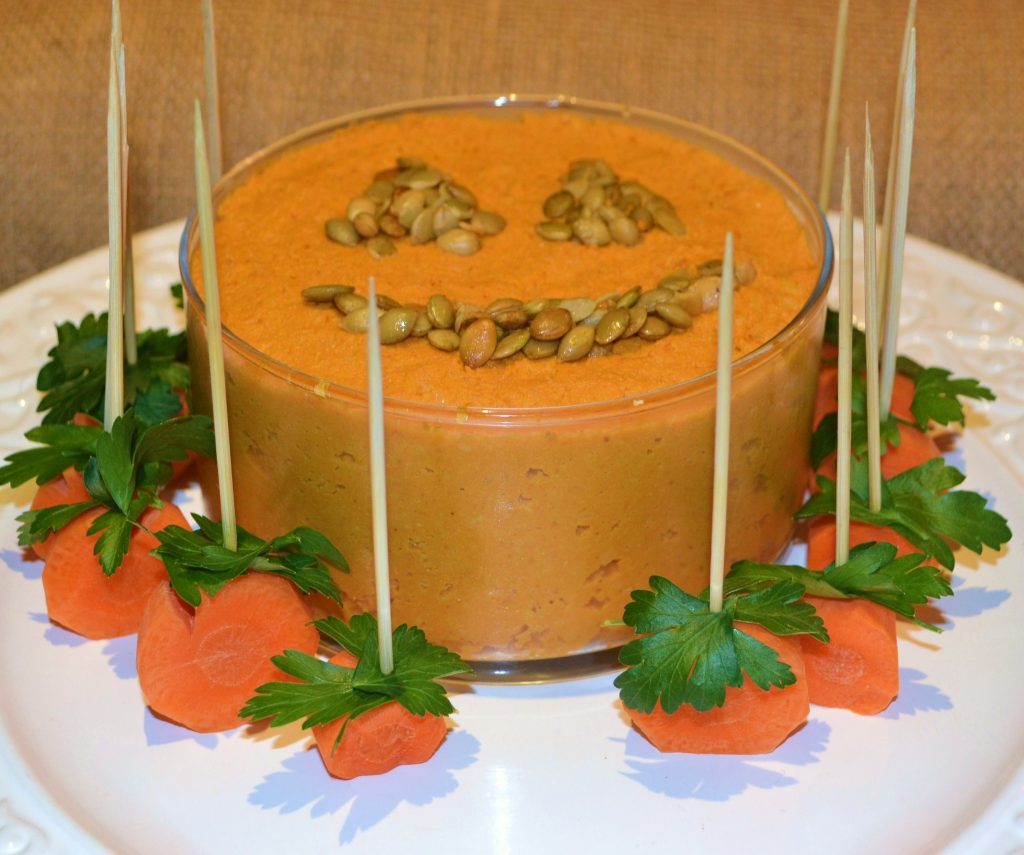 Here ya go.  Hope you make this recipe.  Perfect for harvest parties. 
Print
Pumpkin Hummus Recipe
Author: Liz Bushong
Prep Time:

15 minutes

Cook Time:

0 cook time

Total Time:

15 minutes

Yield:

2 cups

1

x
Category:

Appetizer

Method:

Mixing

Cuisine:

American
1 cup pumpkin puree- tested Libby's*®
1 –15 1/2 ounce ) can garbanzo beans, drained
1/2 cup sesame seed paste -Tahini
3 teaspoons lemon juice
1 teaspoon sea salt
1/2 teaspoon garlic powder
Garnish: 4 tablespoons roasted, salted pumpkin seeds and olive oil to drizzle.
* Tahini can be found in most grocery stores in special ethnic foods section.
** Do not use pumpkin pie filling.
Instructions
In bowl of food processor, combine garbanzo beans, tahini, pumpkin, juice, garlic and salt. Process until well blended, be sure to scrape down sides of bowl and continue to process til smooth.
Spoon mixture into serving bowl, sprinkle with roasted pumpkin seeds and drizzle with olive oil.
Serve with pumpkin dippers, pita bread, pepper strips, thin flat crackers.
Notes
Pumpkin dippers are 1/2 inch sliced rounds of peeled carrots, flat leaf parsley and picked together like a dipper with a toothpick.  The round carrot shape with the flat leaf parsley makes this look like a mini pumpkin.
Keywords: pumpkin hummus, carrot dippers
Check out this post for more Harvest Party food Ideas.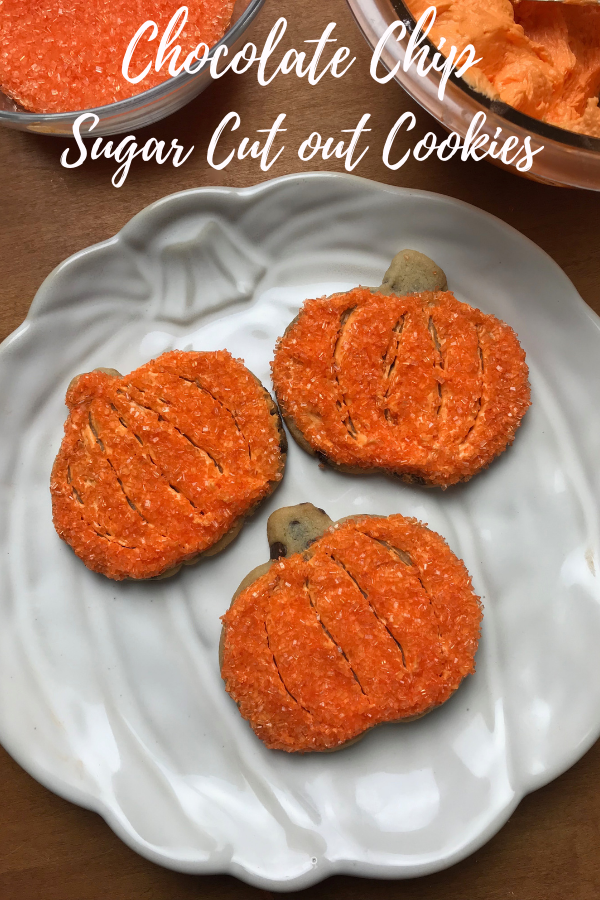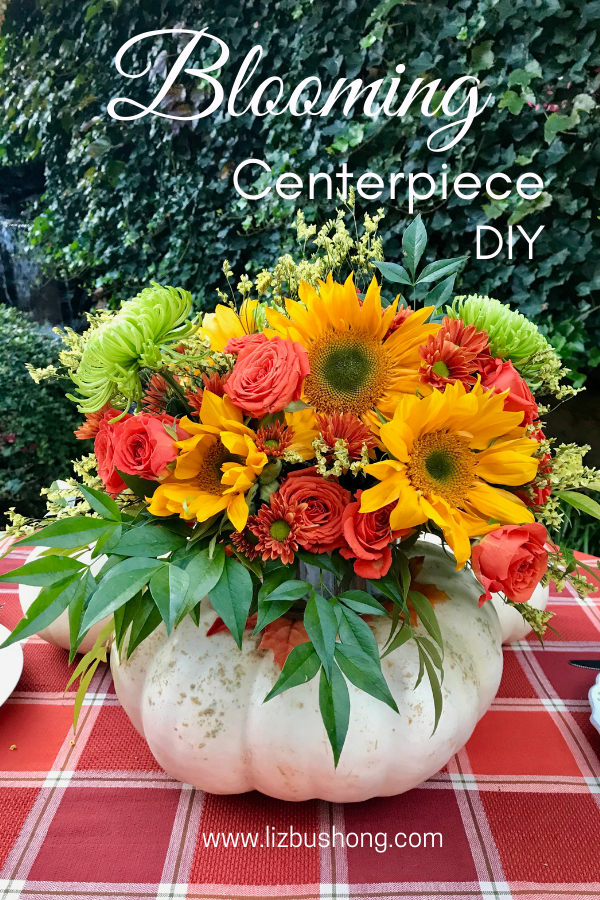 Charcuterie Fall Snack Board