Decorate your front door with a colorful Spring Tulip Wreath! This DIY features pink, orange, yellow and white petite faux tulips and a full sized grapevine wreath.  Cutting the stems with wire cutters in groups of three tulips per section will give your wreath added fullness.  This is a fun wreath to make and will make your front door bloom with color.
How to Make Spring Tulip Wreath Tutorial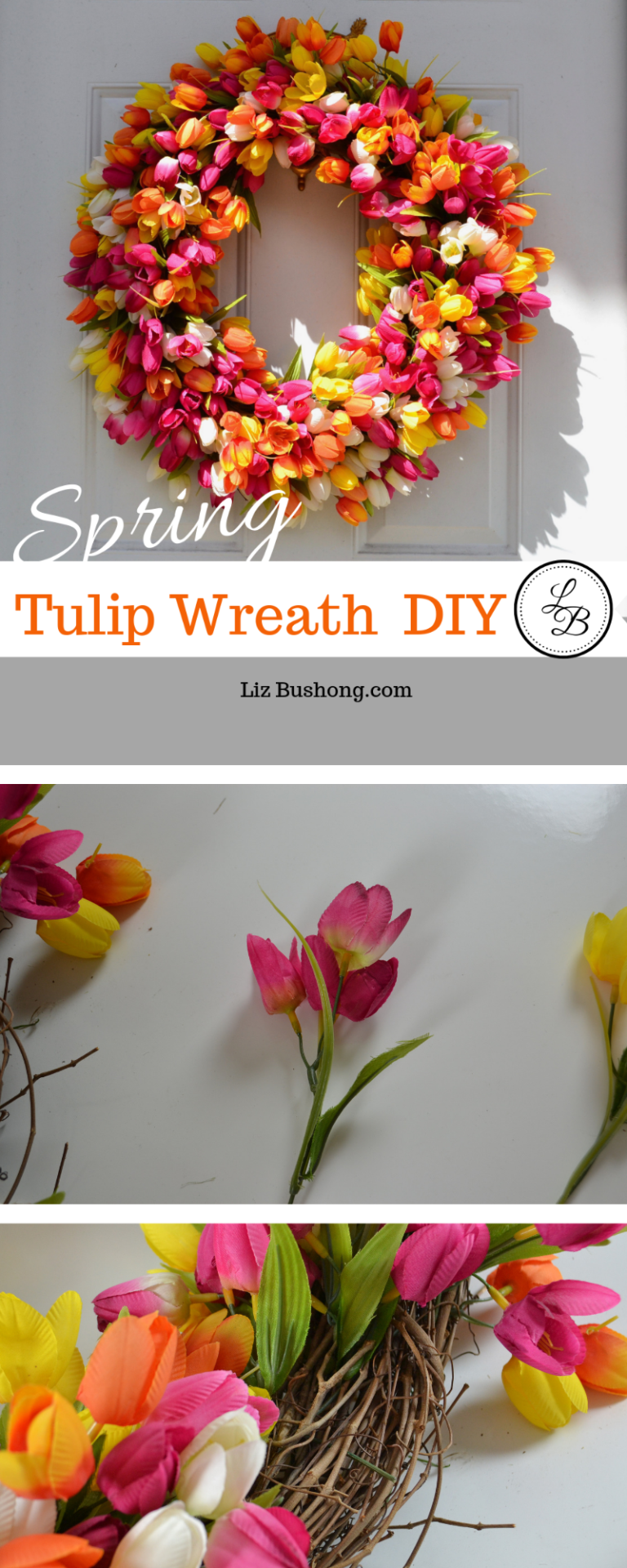 Materials
12″ Grapevine Wreath– if it is not full enough use two wreaths and zip tie together
5 bunches of faux assorted tulips- orange, pink, white and yellow ( got mine at Michaels 50% off) 
Wire cutters
Pipe Cleaner for hanger
Hot glue-optional
Instructions:
Cut tulips in sections or groups of 3 flowers per stem with wire cutters. Cut stem length to 3-4″.
Make a small loop with the pipe cleaner for wreath hanger and attach to back side of wreath reinforcing with excess pipe cleaner.
Insert tulips around the outer edge of front side of wreath. Determine the directions of the flowers and color pattern.  Use hot glue if stems will not stay in place. ( I didn't have any problem with stems but if the heads of the tulips pop off glue those back in place).
Arrange the tulips in one direction on the wreath so all heads fall in same direction.
Fill entire wreath until full and compact.
Hang on front door and enjoy!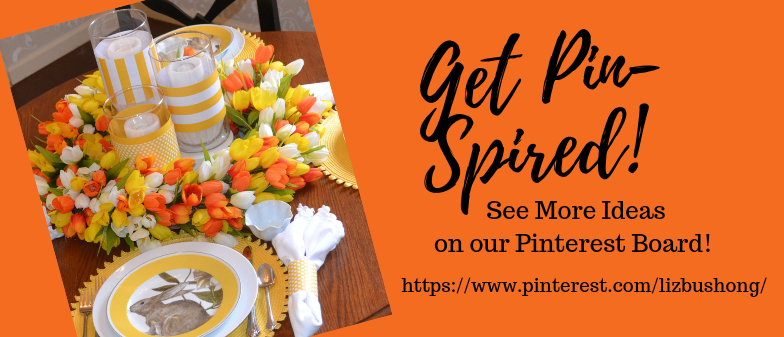 Other ideas you might like to try: