Need a few ideas for setting a pretty table for Spring?  5 DIY Spring Table Setting Ideas include simple centerpieces, creative napkin folds, and well-set place settings.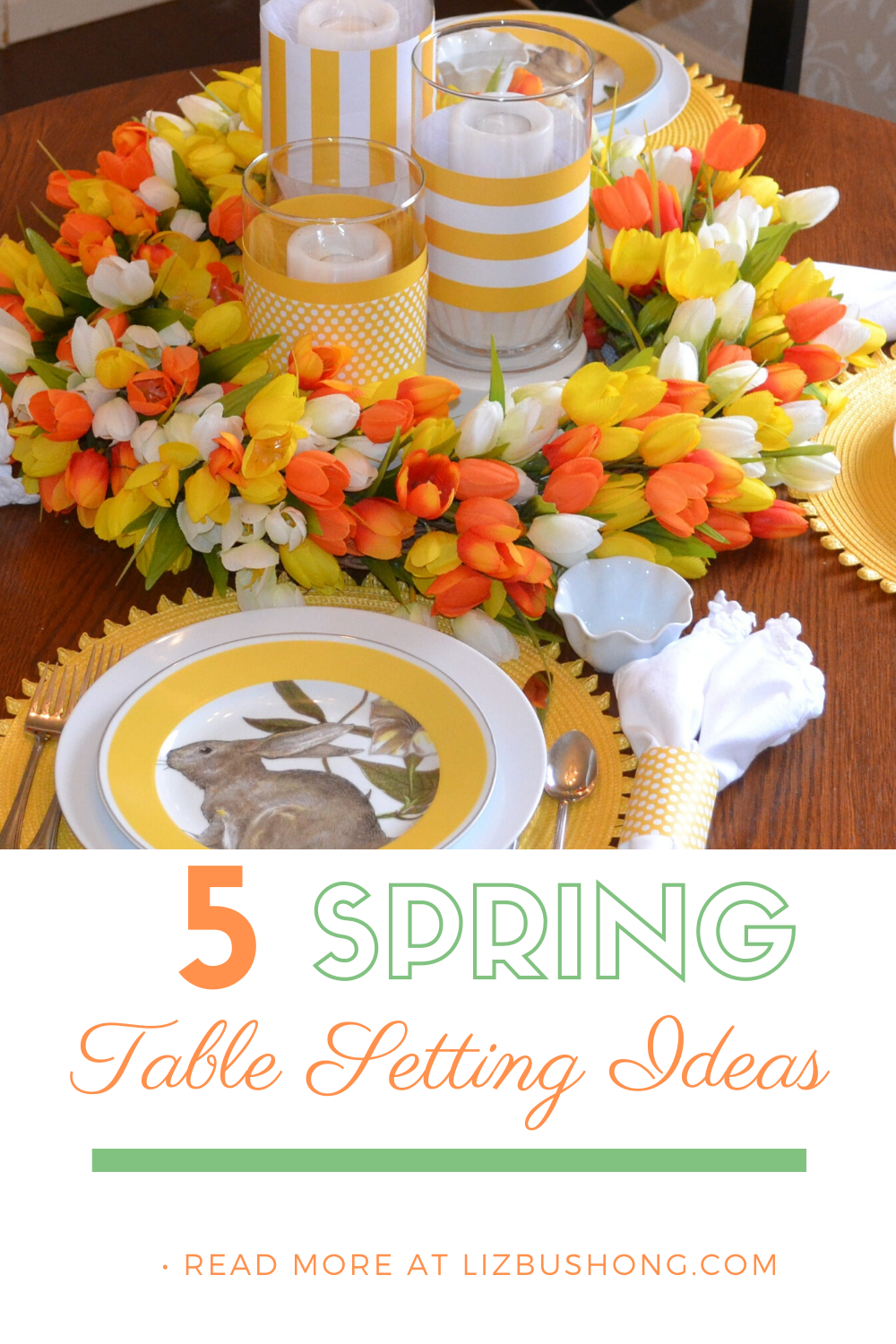 Spring tables bring  a lot of joy!  Create your own scape with these simple ideas.
Line glass canisters with colorful scrap booking papers, Mix and match patterns as long as you stay in the same color family.  As in photo above.
Make napkin rings with scrap book papers or ribbon and card board tubes.  Simple wrap the paper or wired edged ribbon around the tubes and glue together.  With seam side down on the plate, attach decorative accessory to the top of the ring.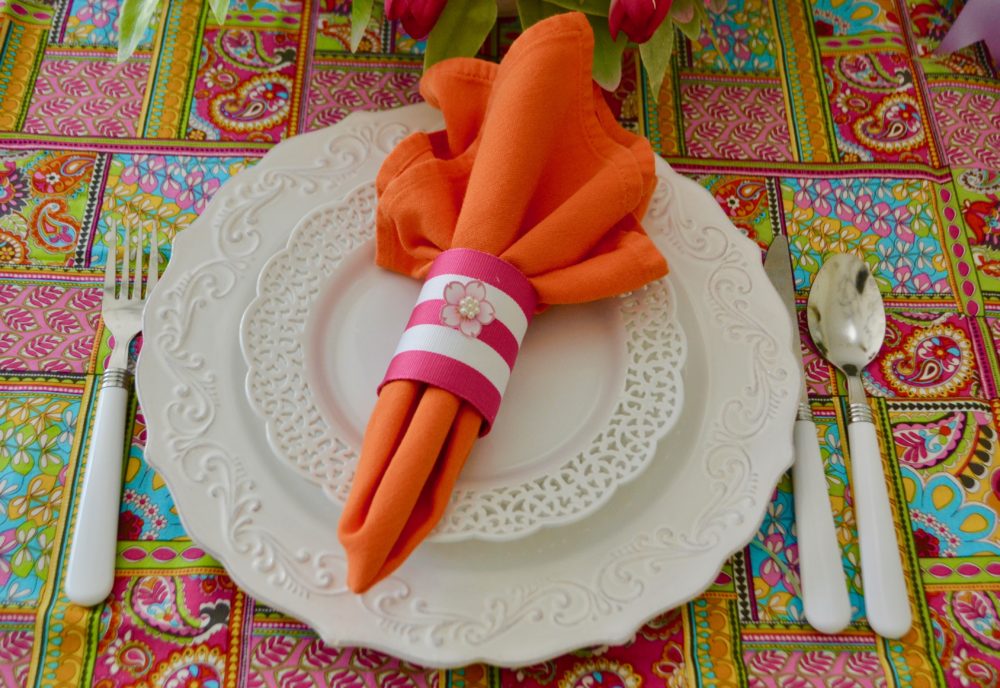 Decorate the table with a pretty centerpiece.  Faux tulips are placed in the vines of grapevine wreath and used as a table centerpiece.  Use your imagination to create your own table decor.  Think outside the box and don't be afraid to mix color and patterns.
Table Setting Idea # 2: Leaf Chargers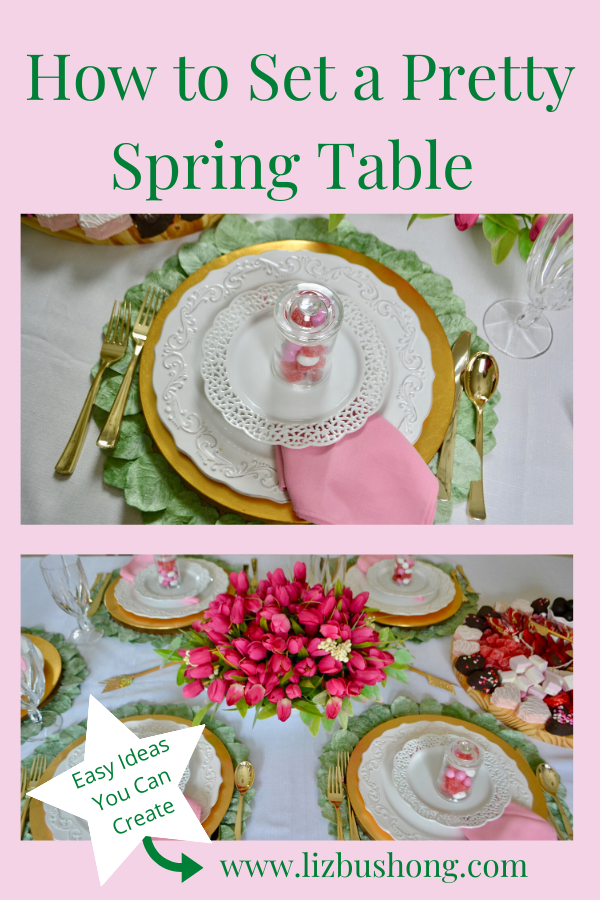 Because white dinner plates need to stand out on a white table cloth, decorating a charger or making a placemat with faux leaves will create an outstanding feature.
To see how to make leaf placemats check out this blog post. It's easier than you think and you will love the look of your table.
Chargers are always a welcome staple for a pretty table setting.  They come in many different colors but to begin, start with  12 gold or silver.  That is the basic color that you will use for most of your table settings.  Whether you use a charger or dinner plate as a charger dress up the place setting with decorative salad or dessert plates.
Using a dessert or salad plate as a dinner plate is best for luncheons but not uncommon for light dinners.  If you do use a dinner plate as a charger make sure the rim has character as in decorative scroll work or other design.
Idea # 3:  Color Scheme for Table Top

Oriental blue and white makes a lovely table setting.  Select a soup tureen as a base for centerpiece.  Fresh pink and white peonies will pop in a blue tureen.   With pops of greenery mixed with the peonies rounds out the freshness of spring that makes your table fresh and alive.
At each place setting square white plates are the base for blue and white salads and plaid soup bowl.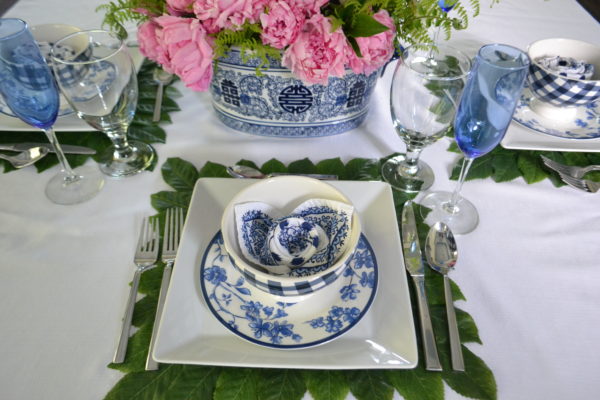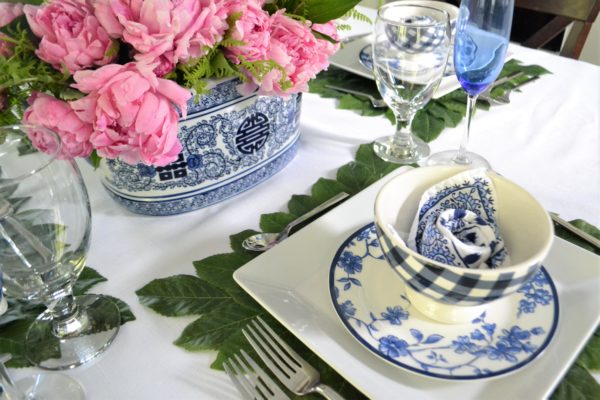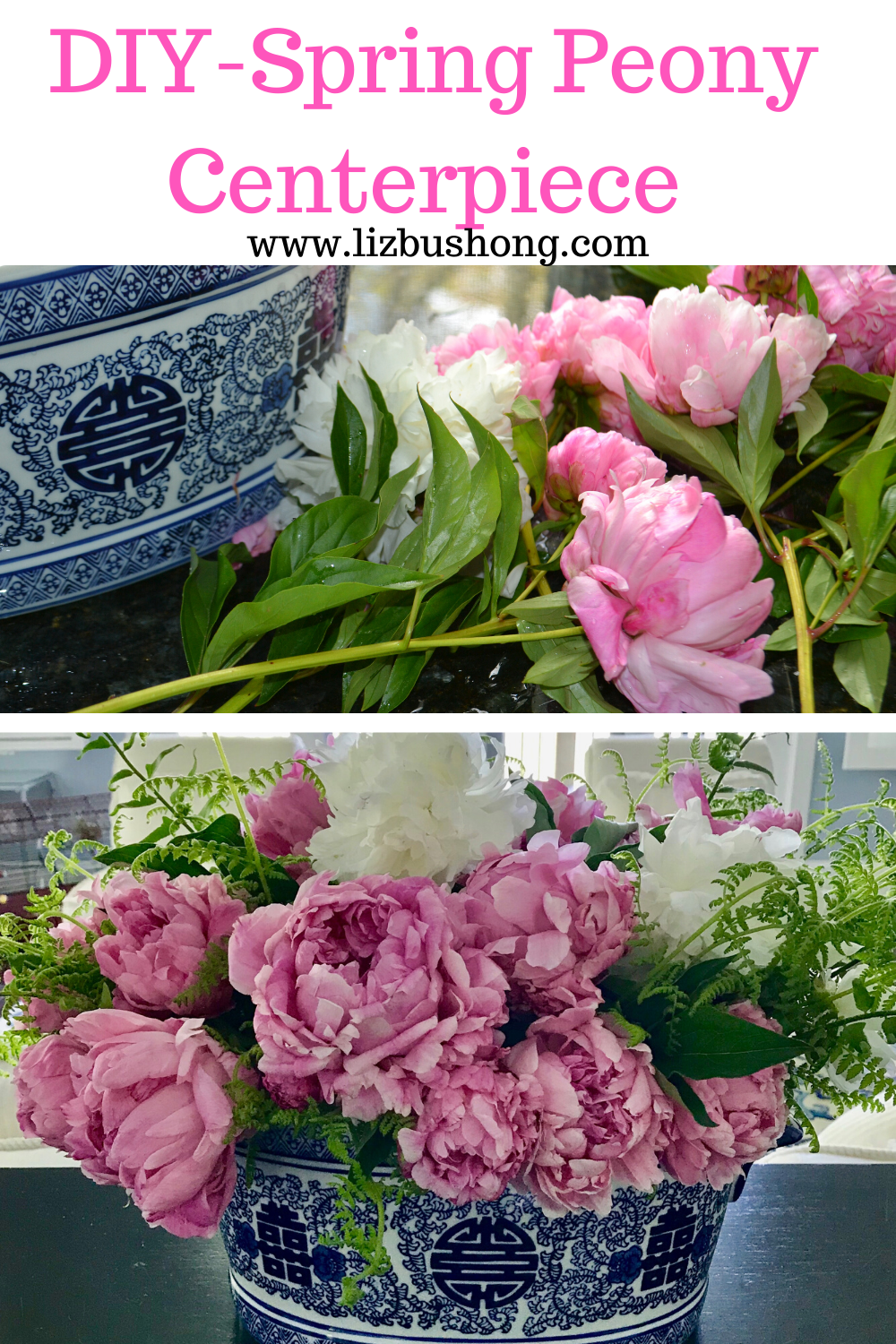 Click on photo to see the DIY.
Step #4:  Setting the Scene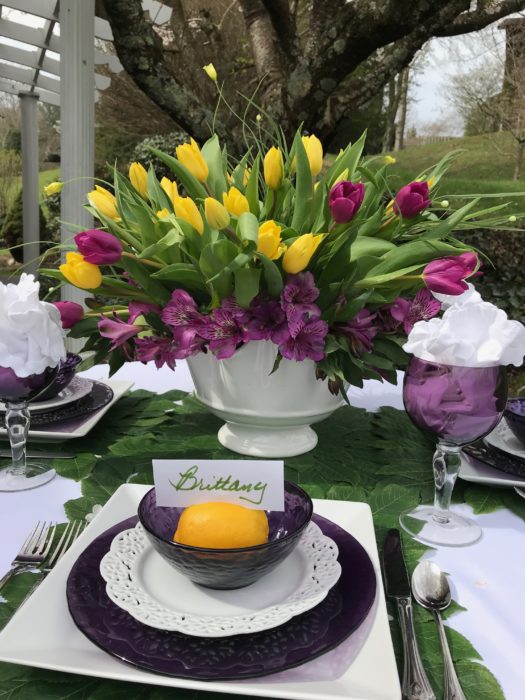 Whether you set your table inside or outside you can decide but hosting a lunch or dinner outside is simple and fun.  For this setting, I used deep purple dinnerware. When using such dark plates, you need to add the complimentary color to purple to make the table scape pop.  Lemon yellow is the perfect compliment to the deep purple.  It's clear and the contrast is striking.
Create a place card setting using a fresh lemon to bring the yellow into the place setting for balance and harmony.
Step # 5  Celebrating Events & Take Home Favors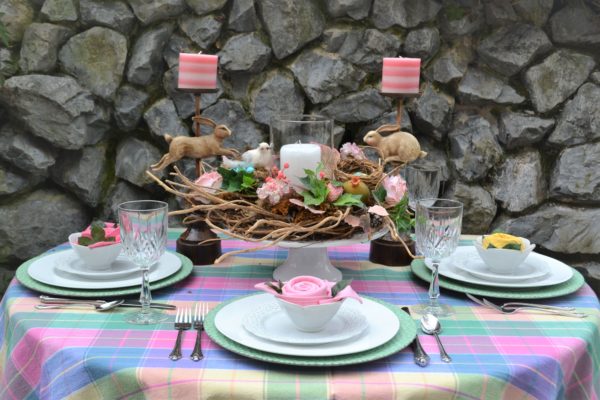 Spring Events are many including, Easter, Passover, Mothers Day, and Graduations, think about your event and how you can celebrate with fresh florals, colors and personalized place settings.  Make the event memorable for family and friends with pretty napkin folds, place card settings and take home favors.
Take Home Favors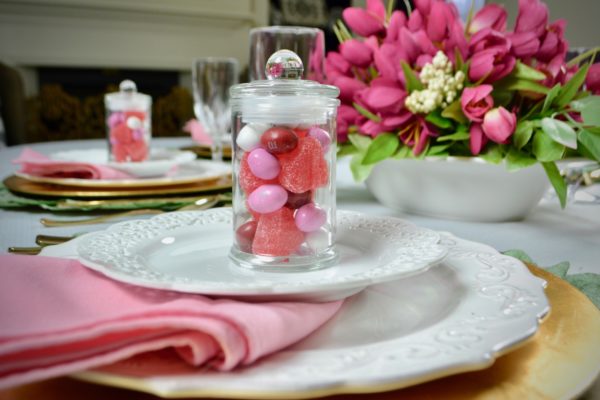 Everyone loves to take home goodies.  Make them feel special with sweet candies in cute container for a dinner party favor.  Something they can keep to remember the fun they had with you.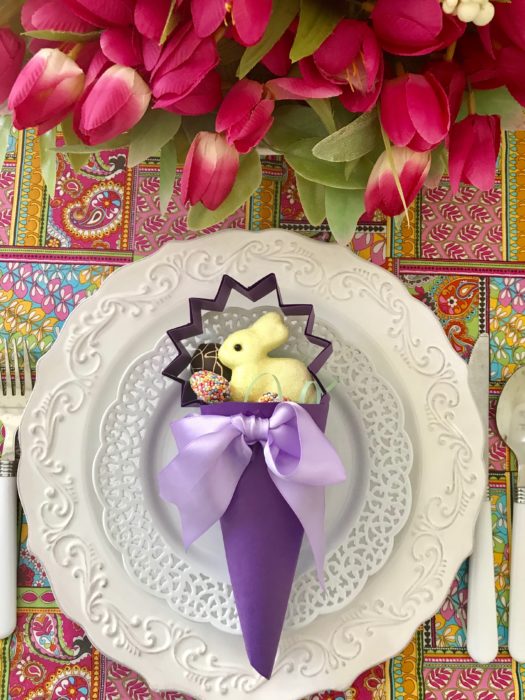 Have fun creating!  xo Liz
Other ideas you might like to try:  Click on photos