Whether you are going out to dinner or staying home on Valentines Day, you can create a cute mini charcuterie. This cute little 3″ x 5″ mini board is filled with strawberries, home made chocolates and cookies, and cashews. Simple and quick to put together, I think your little mini dessert board will be well received.

What to serve on a charcuterie?
Charcuterie is usually meats and cheese but things are changing to anything you can eat on a big board or minis. The trick is to coordinate your snacks or meals.  For example if you are hosting a themed lunch, you could make your charcuterie all about the dish.  In our case, the sweet & salty mini board is served as an appetizer or light dessert.
How to build the mini board
Start with a 3″ x 5″ mini cheese board.  I found mine at Hobby Lobby at 40% off.  yeah! I love getting a best buy.  The mini sits on top of a 7″ salad plate.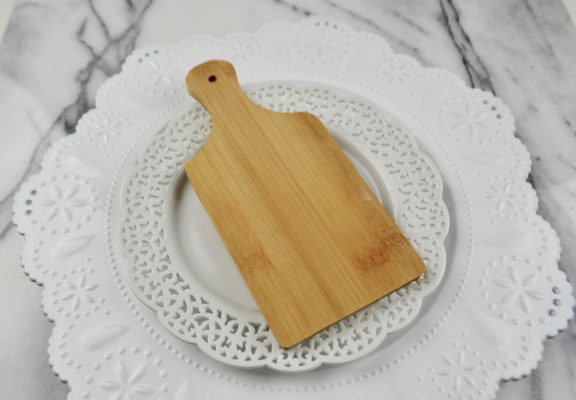 Decide what you want to serve.
As you can see strawberries, chocolates, cashews and cookies were the sweets and savory I wanted to serve. Note: strawberries will stain your board.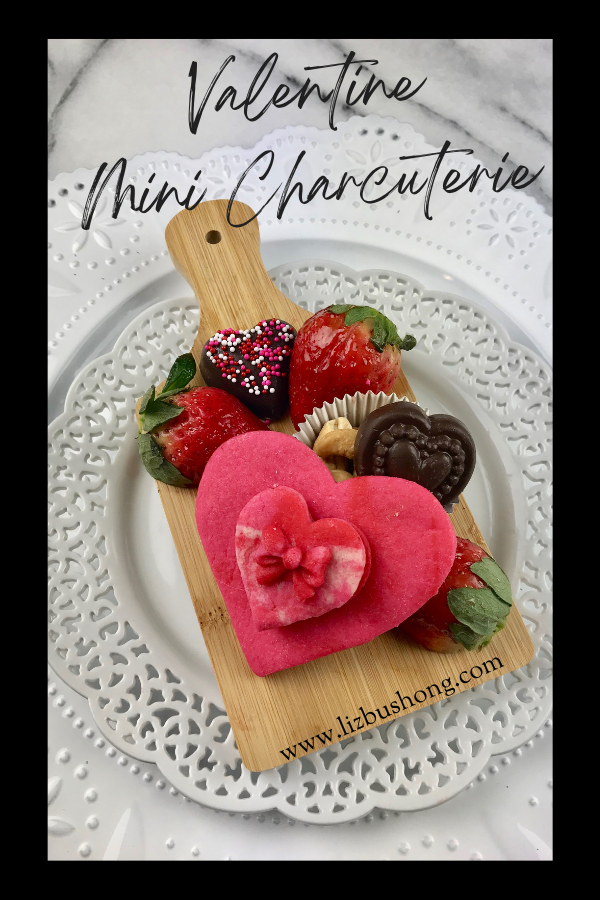 Brush the berries with melted strawberry jam, it will add sweetness to the berries and shine for the fruit.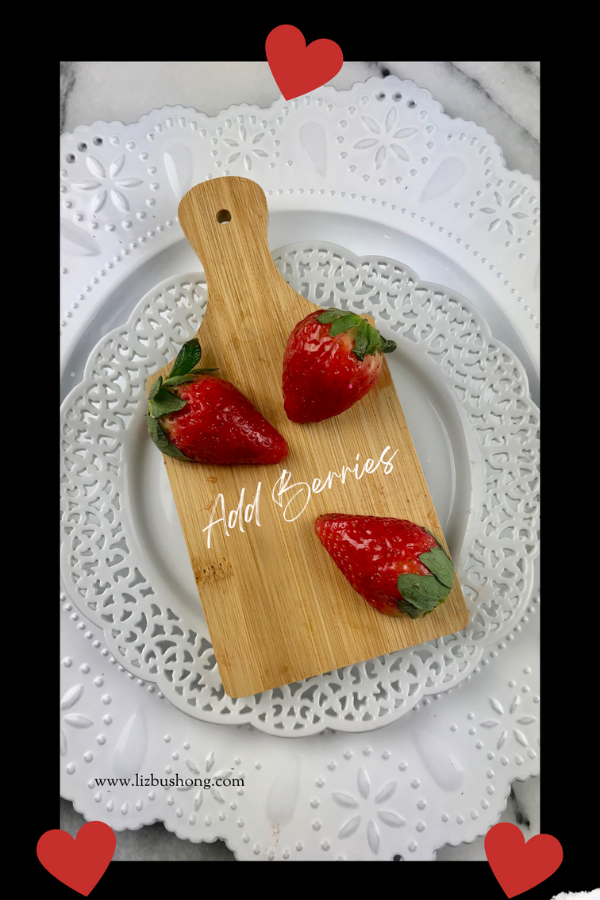 Next add the salty, I filled a small paper candy cup with cashews, but you can use any salty small item you like.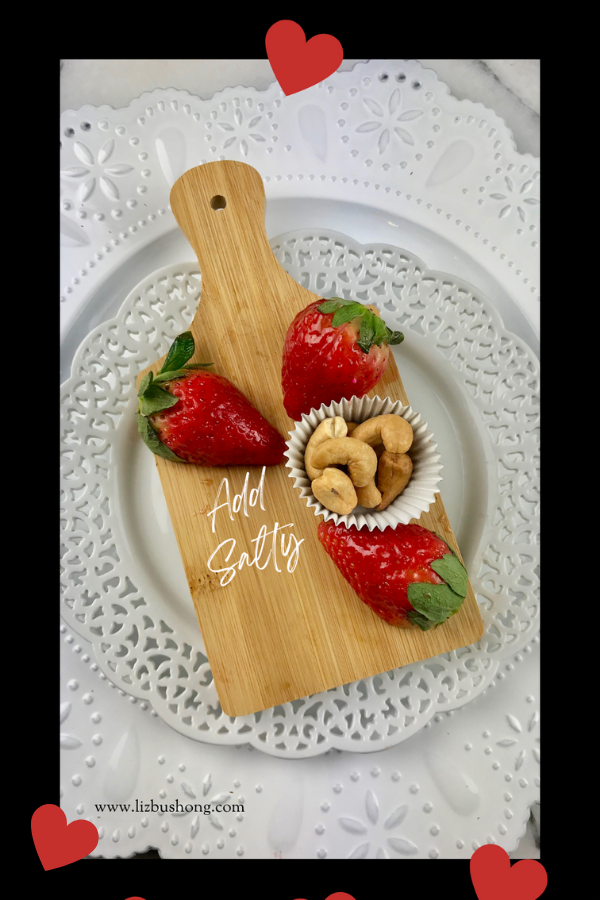 Add chocolate hearts.  I made these using Ghirardelli dark chocolate melting wafers in a heart shaped mold. Melt and pour, chill until set, pop out and serve. Super easy to make.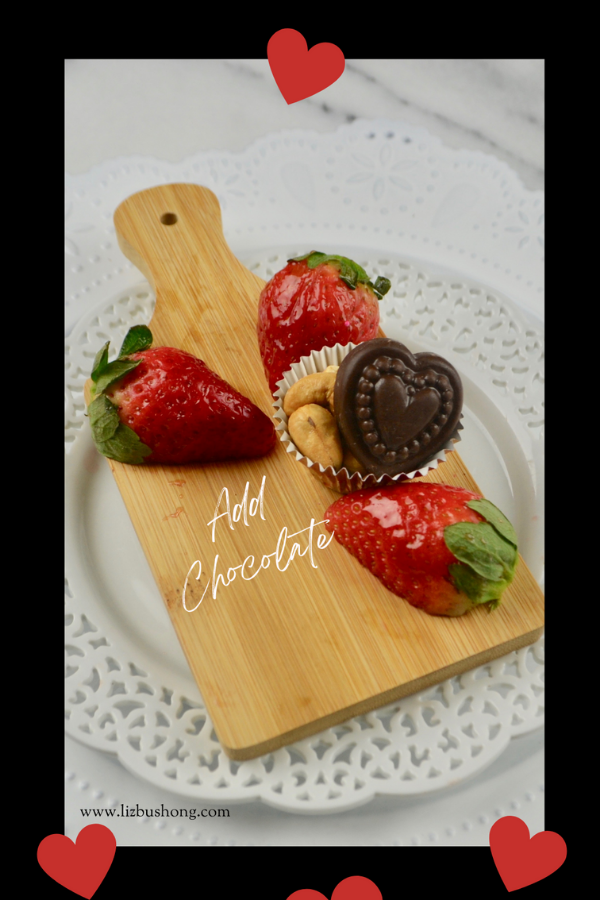 You might recognize the Valentine Cookies with the tiny bow on the center from the past post on how to make Valentine Cookies.  That is one cute cookie!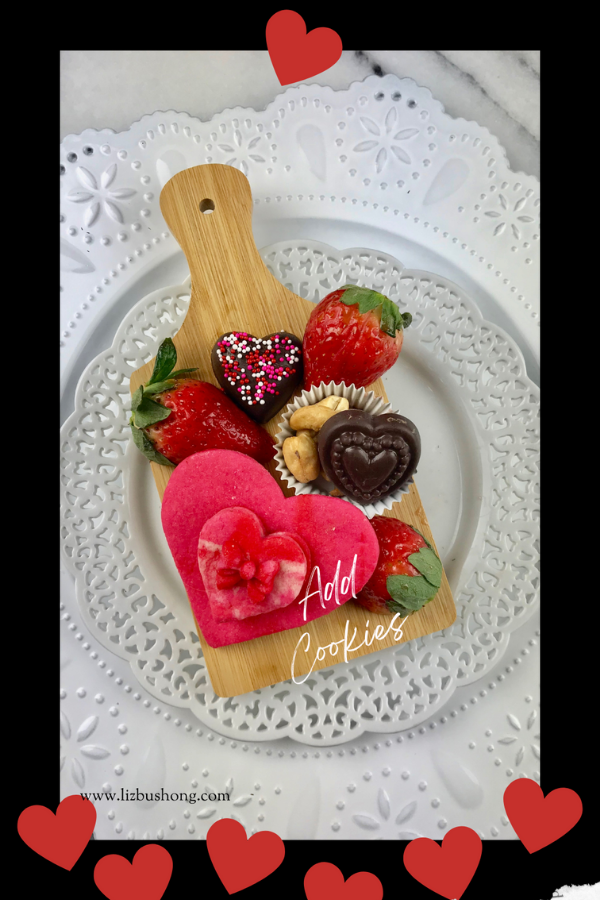 Isn't She Lovely!  That reminds me of the song by Stevie Wonder… which is the music I used on instagram when posting this video.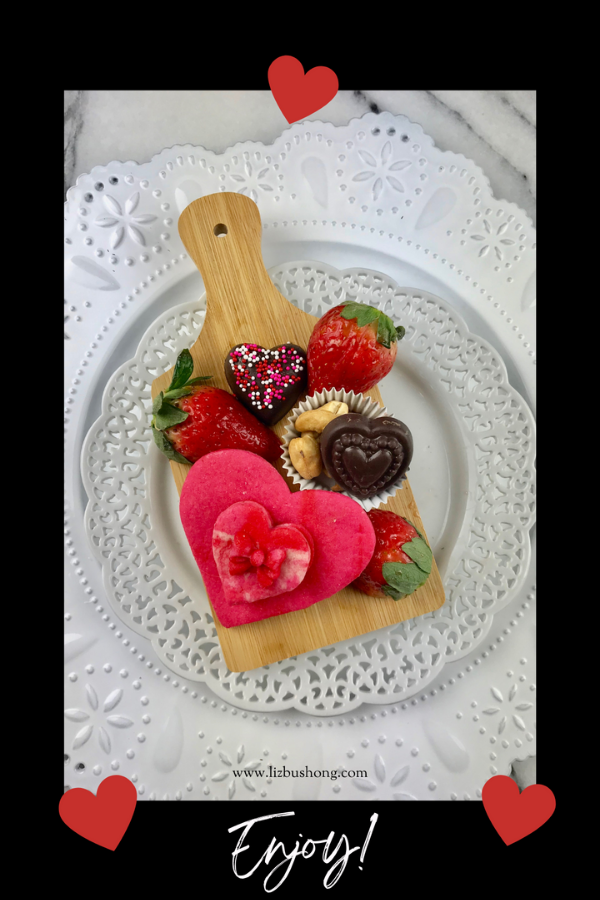 Other Ideas you might like to try: