Celebrate Patriotic holidays with these Party Treats & Table Ideas pdf. I love our flag, our country and red, white and blue. Hope you enjoy this publication. Scroll down for the pdf link to download your copy. XO Liz
This round up will help you celebrate in style. Whether 4th of July, Memorial Day to Labor day or just planning a picnic… this pdf will be one you will love. The literature features table decor ideas, appetizers, fruit and desserts. Easy recipes all around and colorful in the red, white and blue color scheme.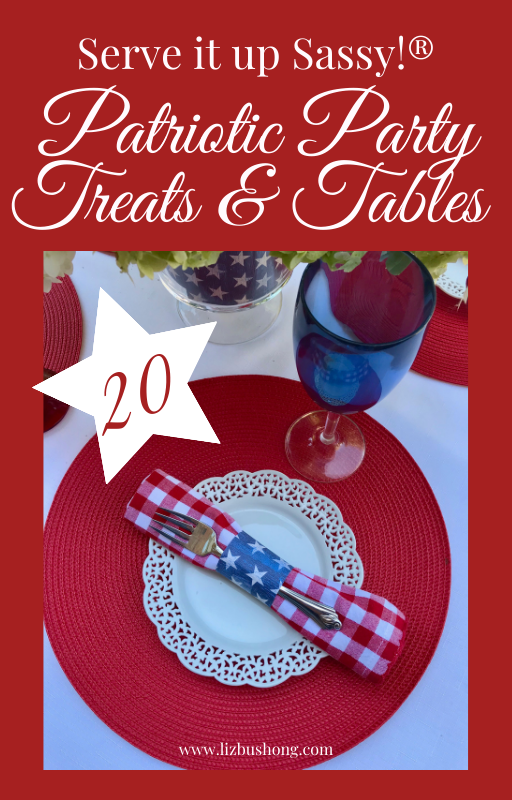 Deck out your table with simple round red placemats, red and white checked cloth napkins and a scrapbook paper napkin ring. DIY is very simple. Of course white plates are a must for this event. I find using white dinnerware will showcase your food in the best presentation and calms the eye to focus on your delicious recipes.
Here are a few samples in the pdf. There are several more!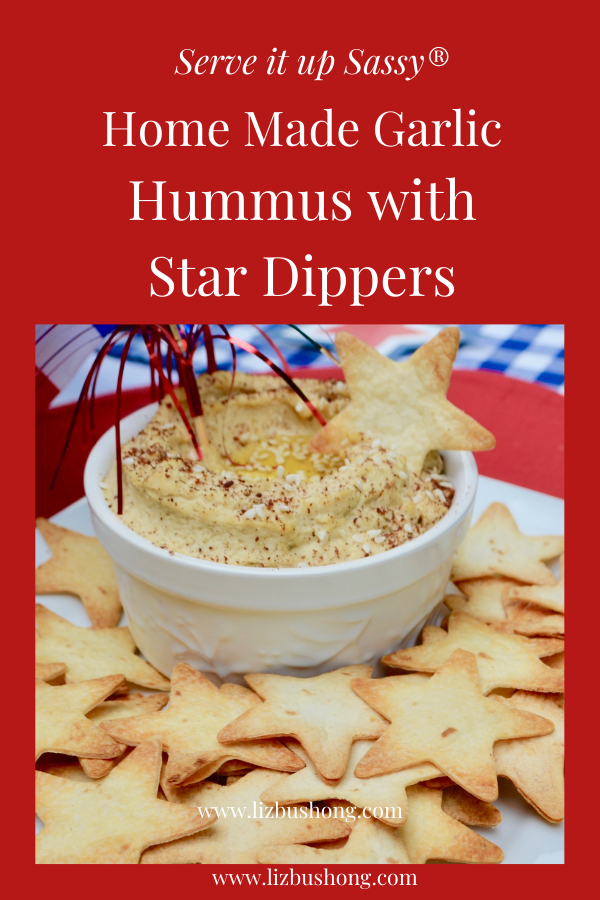 Making star chips is simple, all you need is a sharp cookie cutter and can you guess what the cracker is? You can make any shape you desire for any occasion. Trees for Christmas comes to mind.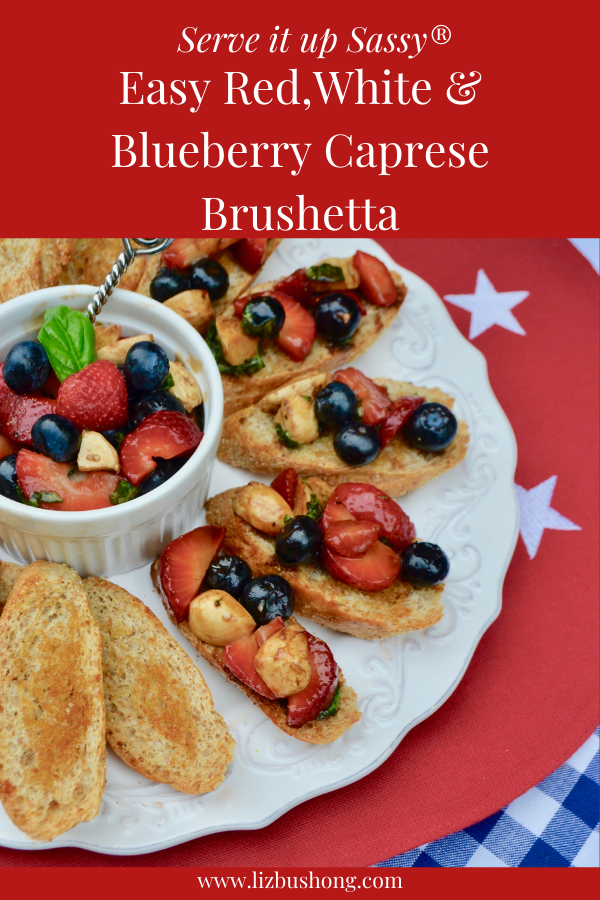 Recipe features a delicious balsamic drizzle that mellows the fruit and mozzarella to blend with the summer fruit. Go with a light balsamic if you don't like the look of the dark color. Here is a great resource for Olive Oils and Balsamic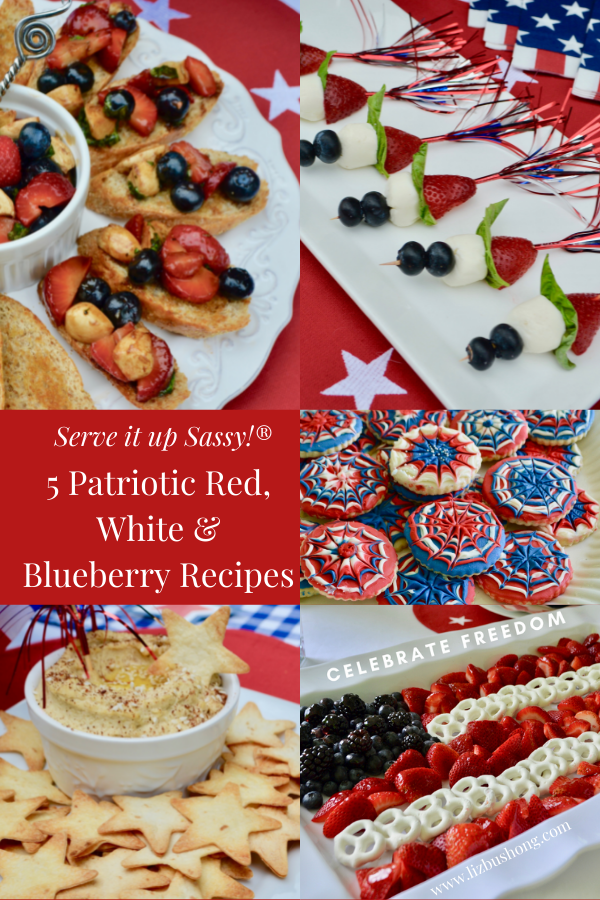 See the fruit tray… you will need a long rectangular shallow serving tray to create a flag platter. Fresh blueberries and blackberries create the star while vanilla coated mini pretzels create the white… you guessed it Strawberries for the red. Bet you don't know what makes the fruit shinny? Grab PDF for the Glaze. It really makes a difference in the presentation and sweetens any fruit that might not be so sweet.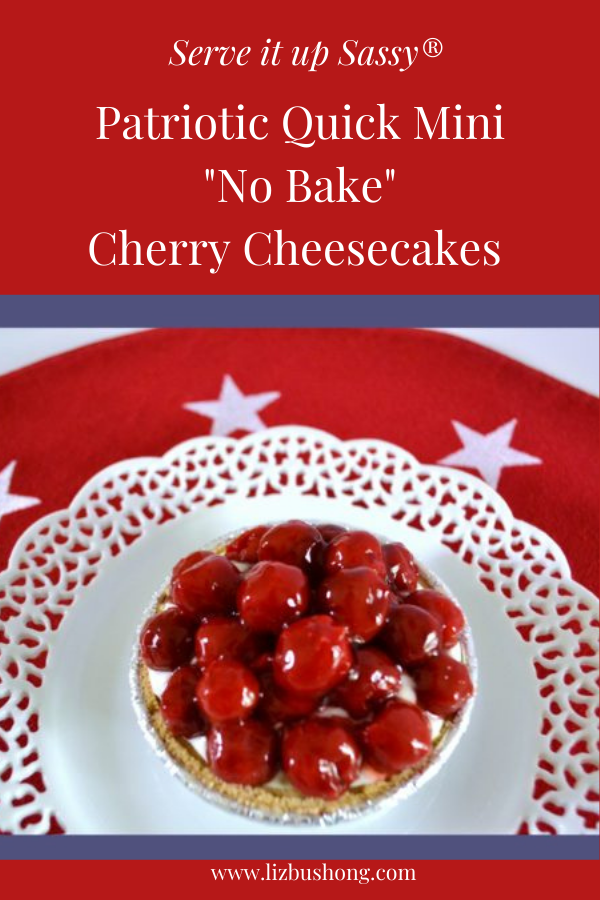 Now you will like this dessert, no bake! Yes… summer time dessert that is no bake.
Purchased graham cracker pie shells filled with creamy cheesecake filling and canned cherry pie filling. Substitute cherry filling for blueberry if desired. Here's another recipe for no bake cheesecake. Get recipe here.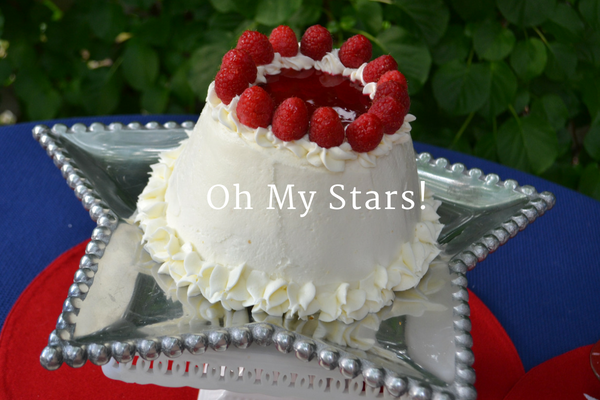 Another great recipe for celebration of 4th of July! Cran-raspberry Almond Pound Cake with Raspberry Mirror Glaze.
Pound cake is always great for serving a crowd, whether baked in a special baking pan or a loaf, they make great bases for ice cream and fruit. For a summer grill check out this grilled pound cake cut in tool shaped pieces celebrating Father's Day.
Other Ideas you might like to try: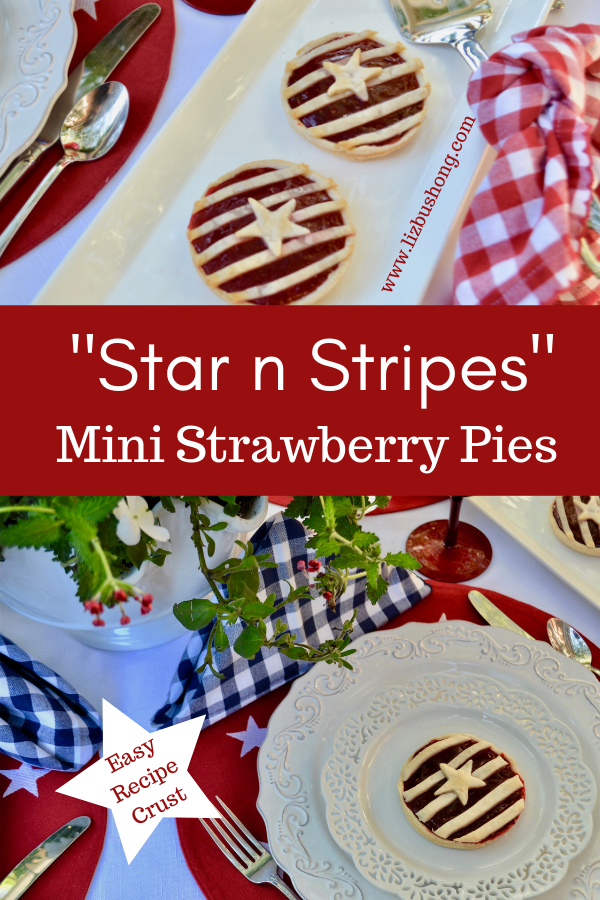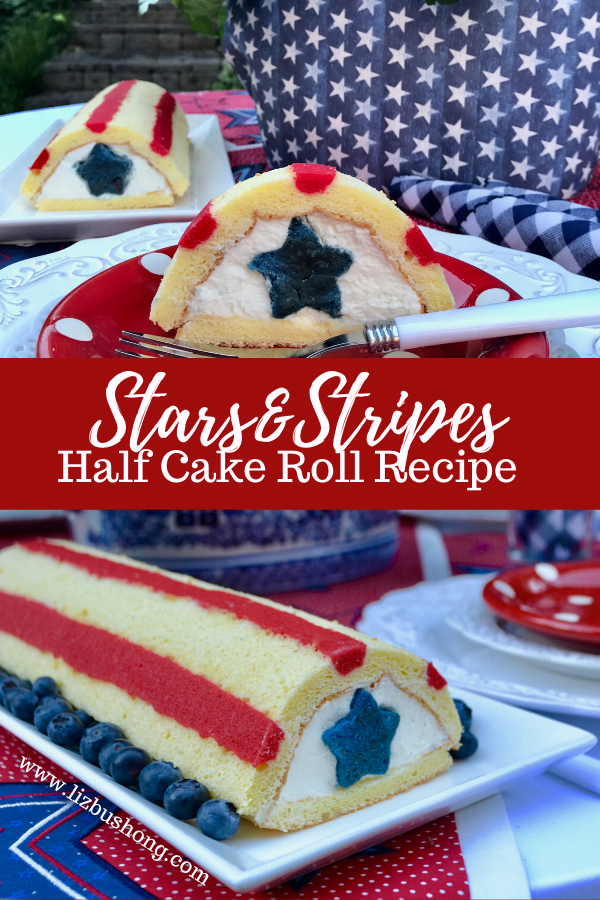 Strawberry Pastry Note also is a sister to the Infamous Cherry Pie Pastry Envelope for Valentines Day.