With Thanksgiving just a few weeks away, it's time to start planning how the table with look. Start your dining experience with a pretty place setting with a Turkey shaped napkin fold. This DIY Turkey Napkin fold sits pretty on a plate. Check out this video on how to make it. Simple folding turns an ordinary napkin into a full bodied turkey. Your family and friends will love it.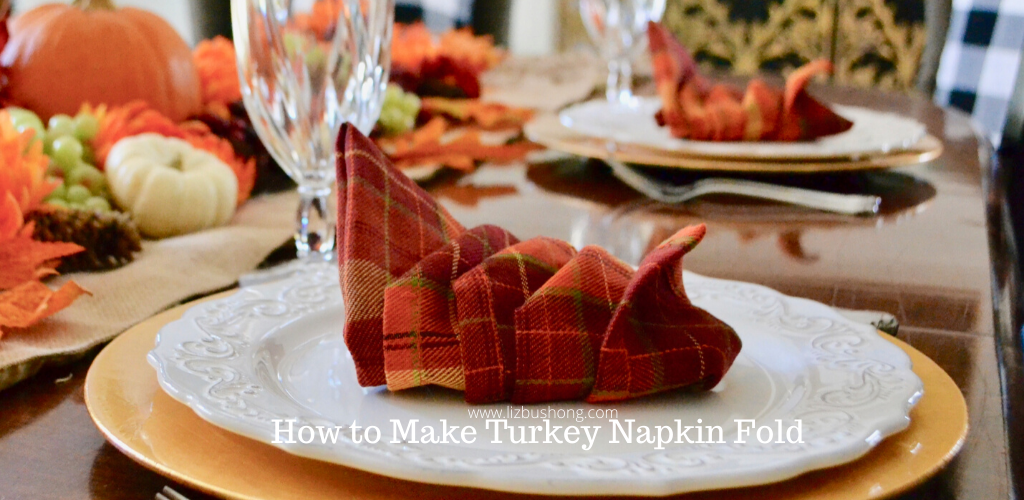 Click here for video demonstration. Grab your napkin and practice.
Tips for Folding the Turkey Napkin
Press napkin with spray starch before folding for crisp shape.
Do not use polyester napkins, it will not hold shape.
Suggested linen, crisp cotton, or blend with out polyester.
Place napkin on dinner plate for all to see and use.
If you use a green napkin, the basics for this fold will turn your napkin into a Christmas Tree.
Along with a pretty napkin fold, gather together fall elements such as pumpkins, grapes and mums for a simple table centerpiece. Place a long table runner down the center of your table, begin with faux leaves as a garland or branches, fill in with medium to small pumpkins and gourds, red and green grapes, faux or fresh mum's, pinecones and anything fall. Add a few candles for sparkle and shine. Simple and easy to create plus very colorful for the eyes ,this centerpiece will help set the table for the Turkey Napkin Folds. Gold chargers with the classic white dinner plate will help showcase the napkin fold.
Don't be afraid to use the napkin. Using a print will also help hide grease stains, but with proper washing they should come out. Here's a guide on how to clean napkins.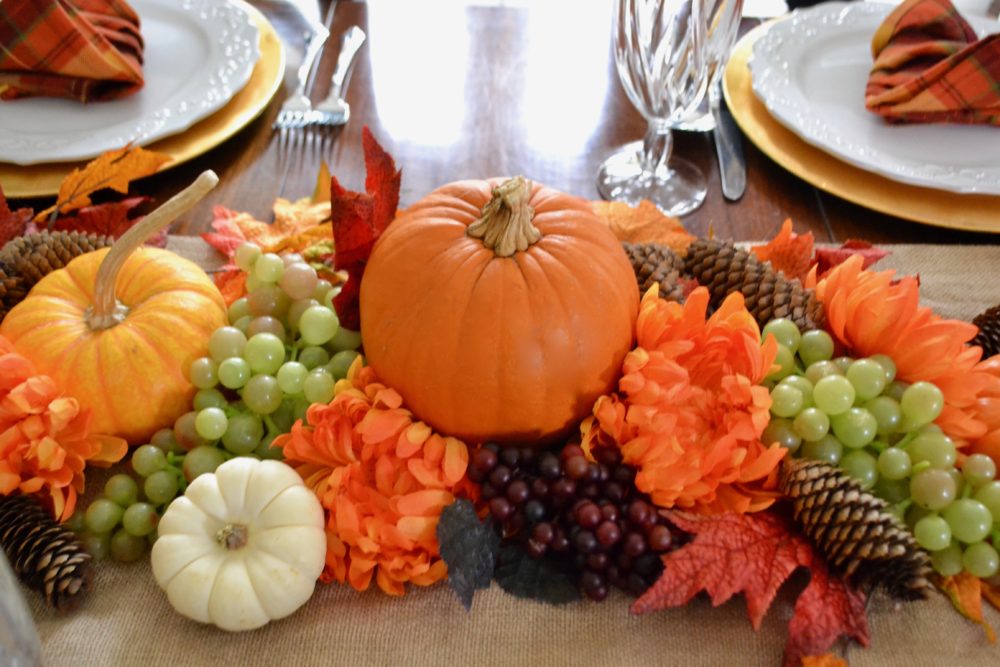 Happy Thanksgiving!
Other Ideas you might like to try: