Need a few Easy Summer Recipes for Entertaining at Home?  This line up will make everyone happy especially you. From grilling to chilling these ideas will keep your summer simple.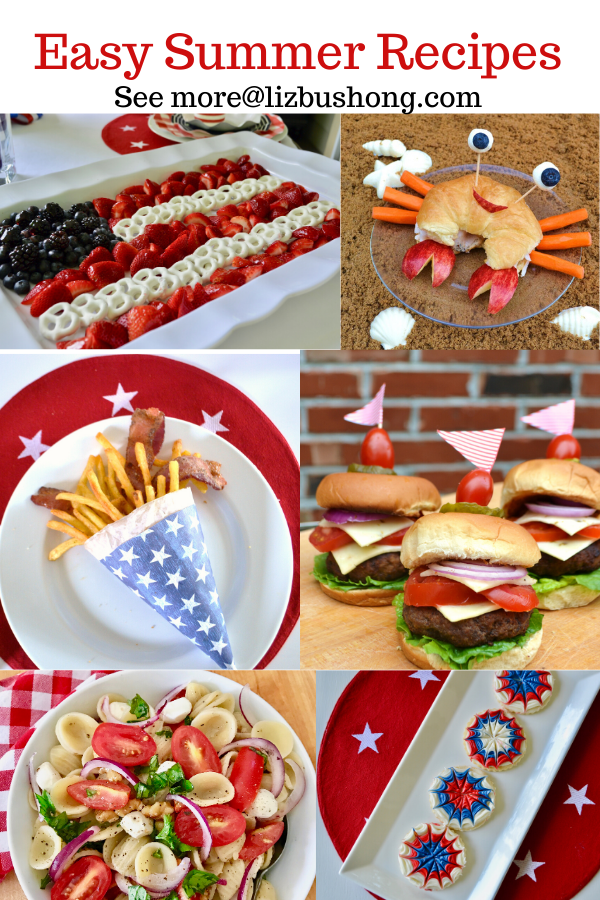 Begin with an Appetizer- That's Berry Good
Because summer can be humid keeping foods light makes perfect sense. Assemble a Berry Good Flag featuring strawberries, blueberries, blackberries with yogurt covered pretzels for a cool, refreshing appetizer.  Recipe for this dish is simple, purchase berries, wash, and assemble like a flag.  You can use any assortment of berries.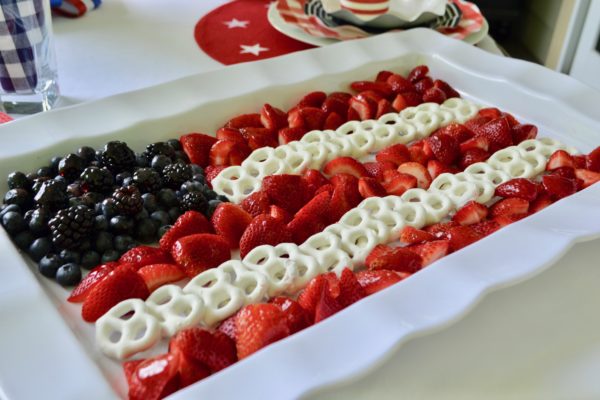 Grab the Grill- Make Mini Sliders
Before you serve the big grilled hamburger, consider making sliders with all the trimmings,  And since you are adding bacon to the slider, why not add bacon to summer fries.  Yes, you have to turn on the oven for just a brief moment but it will be worth it once you tastes these delicious bacon flavored fries.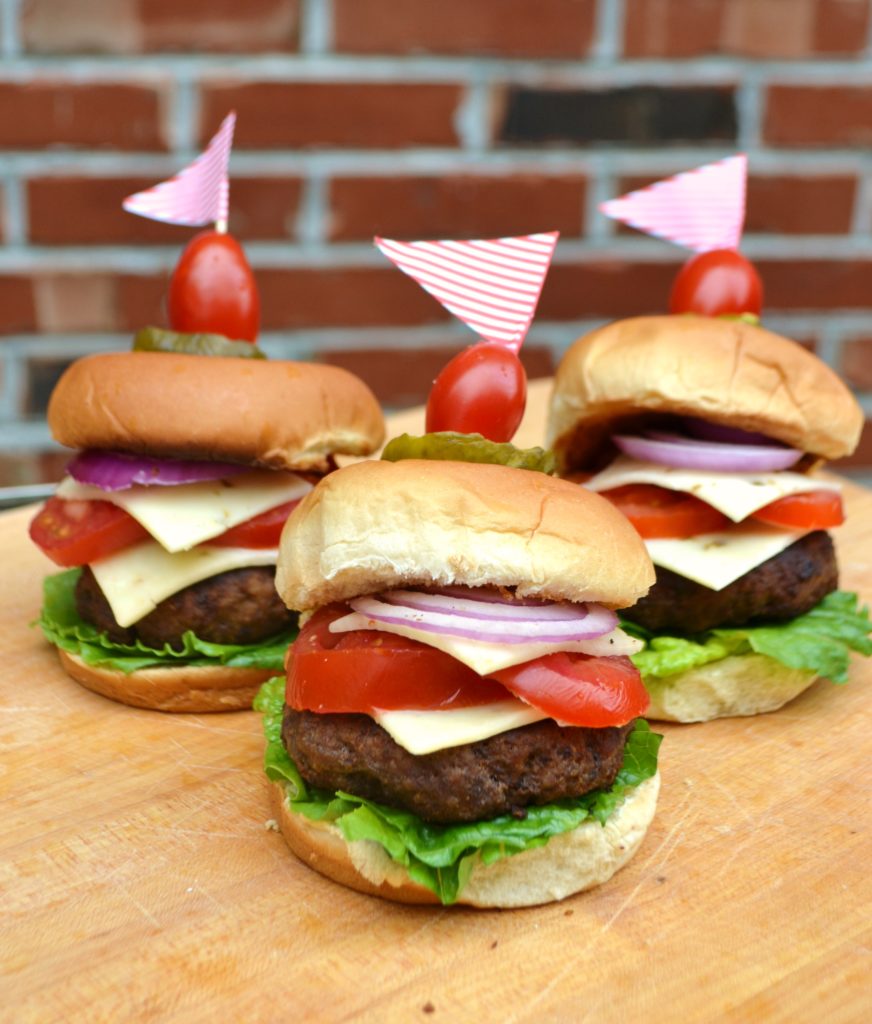 Bacon French Fries using skinny frozen fries baked to perfection.  Easy to serve and fun to eat with grilled mini hamburger sliders and hot dogs.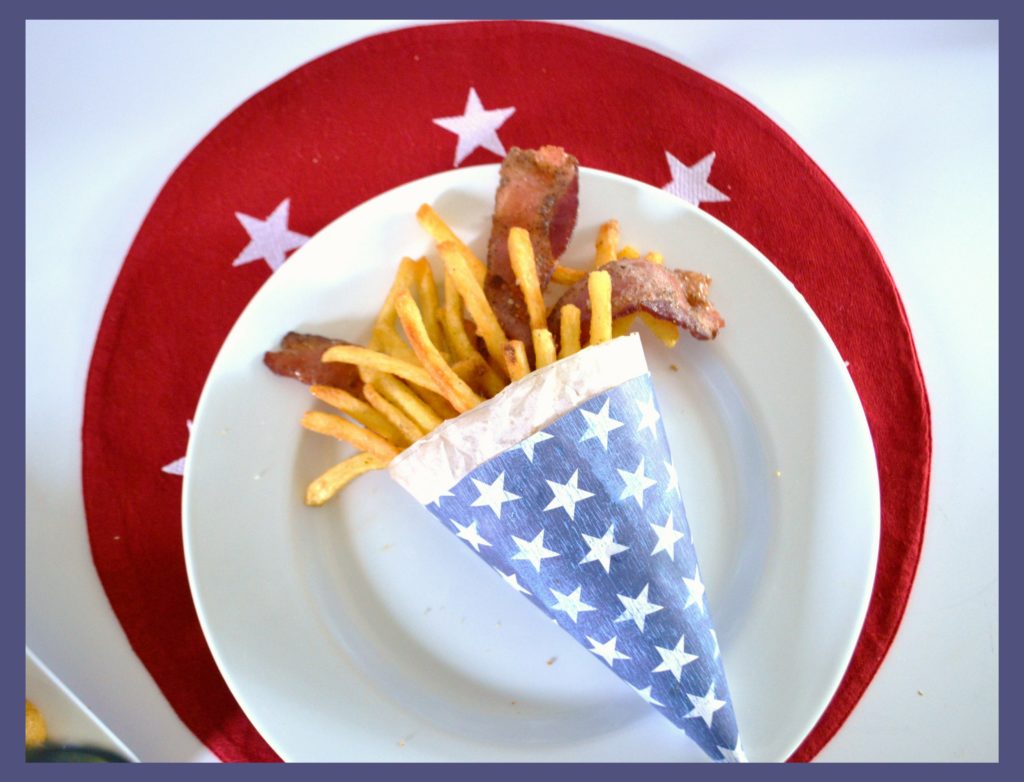 Even if you are not headed to the beach, bring the beach picnic to your backyard. Serve your kids of all ages a crab-wich sandwich.  Fill a regular sized crossiant with chicken, egg, tuna, turkey, ham or crab salad.  Mini peeled slender baby carrots make great legs while cream cheese balls with blueberries make great eyes on toothpicks.  Cut gala apples form the claws.  Toss around a few candy stars and shells on a bed of brown sugar for the perfect sandy beach.  You're kids will love this.
Bring the Beach Home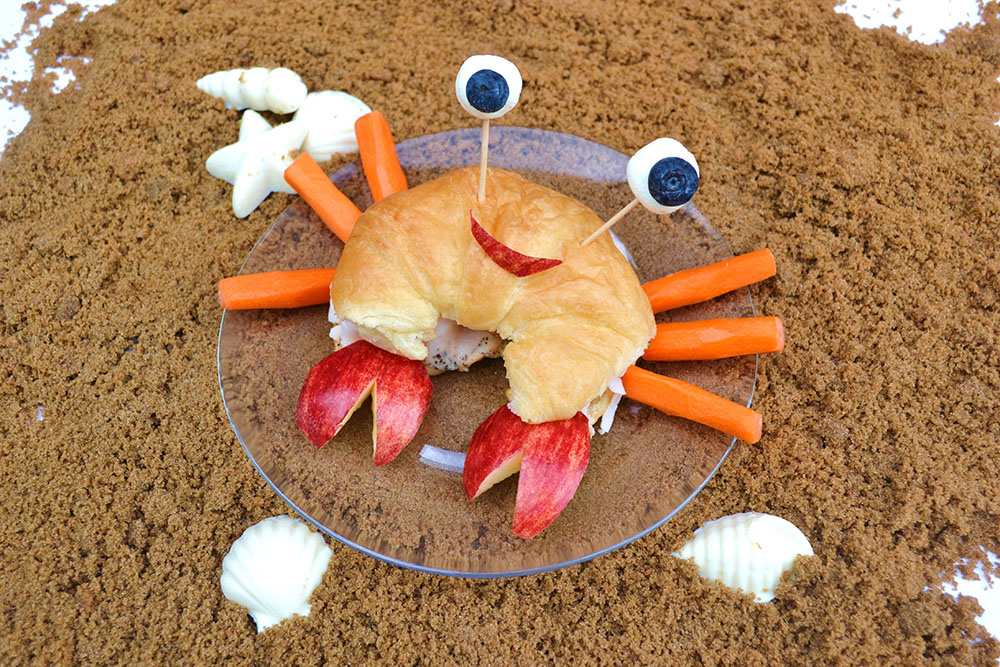 They will also love the red, white and blue "fireworks" sugar cookies.  Sugar butter cookies were made a head and frozen then decorated right before serving. Easy to decorate with buttercream frosting in red, white and blue.  Piped into circles and pulled from center to edge creating the firework effect.
Can't forget the Dessert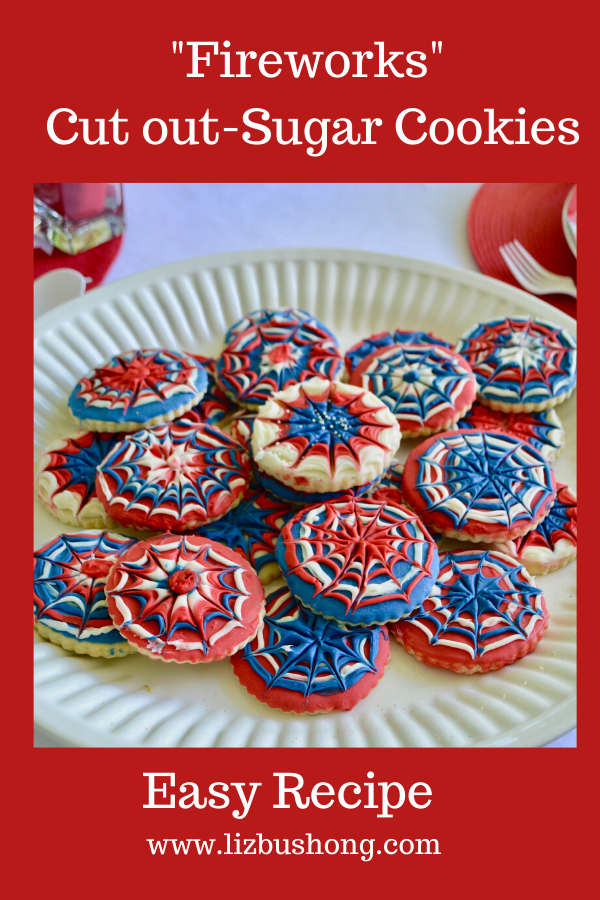 And last by not least, a great side salad featuring pasta of any shape makes dinners and picnics simple. Not only is the salad quick to put together the dressing is perfect for summer meals.   Orecchiette Caprese is a flat pasta with a slight curve like a mini dipper which comes in hand for it cradles the dressing.  This recipe has baby mozzarella balls, basil, red onion, cherry tomatoes and simple olive oil based dressing.
Best Side Salad for Every Summer Picnic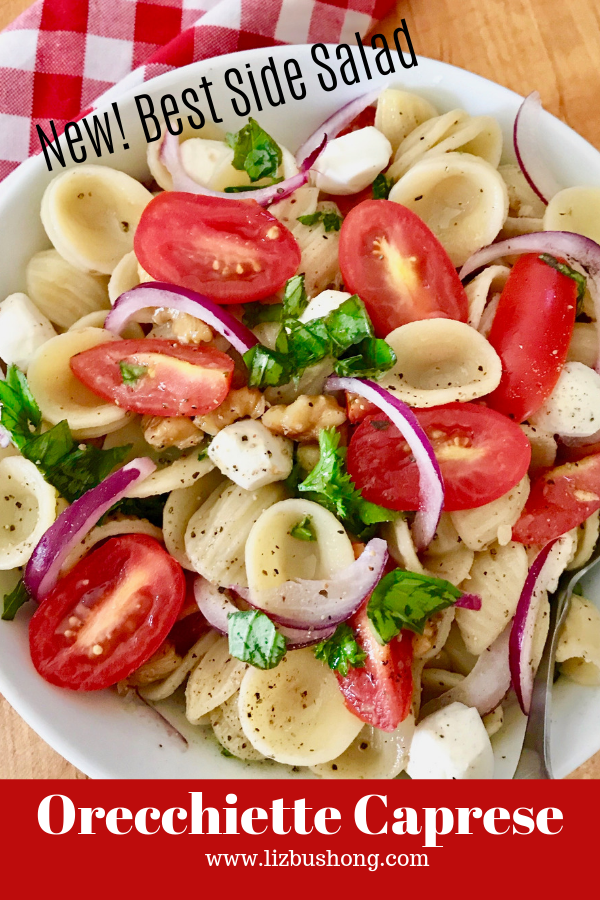 Hope you will find these recipes satisfying and simple to make.  You're family and friends will love em.  To get recipes, tap on each photo to take you to the posts.  xo  Liz
Other Ideas you may like to try: