Crafting for Easter is fun when decoupaging floral napkins to Easter eggs. Gather pretty floral paper cocktail napkins, scissors, paint brush, Mod Podge, and plastic eggs is all you need for this quick DIY project.  These eggs are for decoration purposes. However, if you decide to fill the eggs with candies you will decoupage each half of the egg.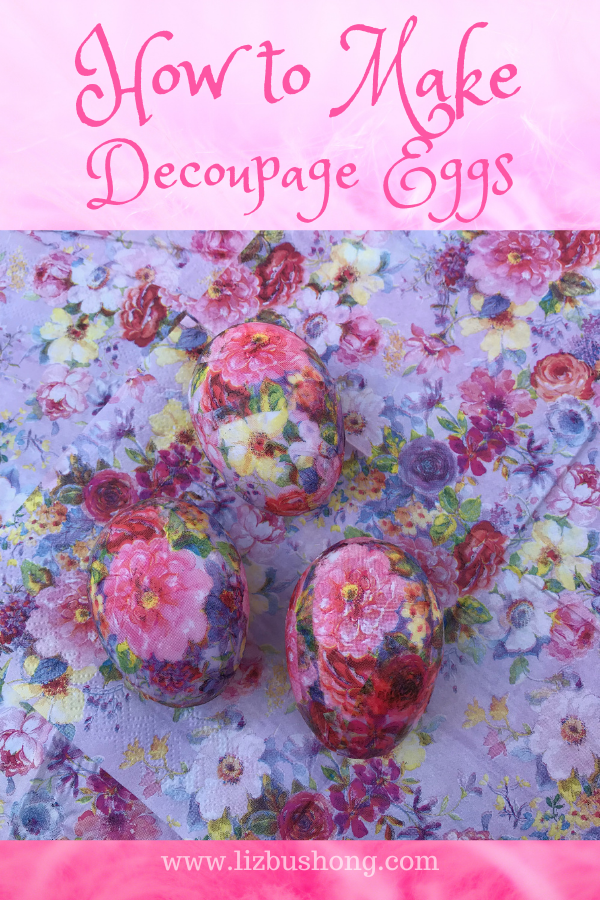 Making the Easter Eggs
Open a paper napkin, and separate the ply.These napkins were 2 ply.Keep the floral piece and discard the white solid one.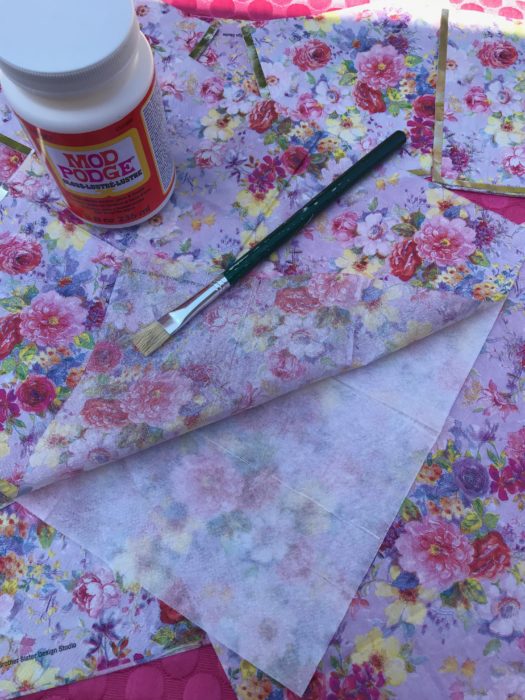 Tear or cut with scissors desired florals from the paper napkin. Next, brush Mod Podge on egg just enough to cover the torn floral piece.  Attach paper to the egg, brushing and smoothing the raw edges.
I used high gloss Mod Podge for a shiny look.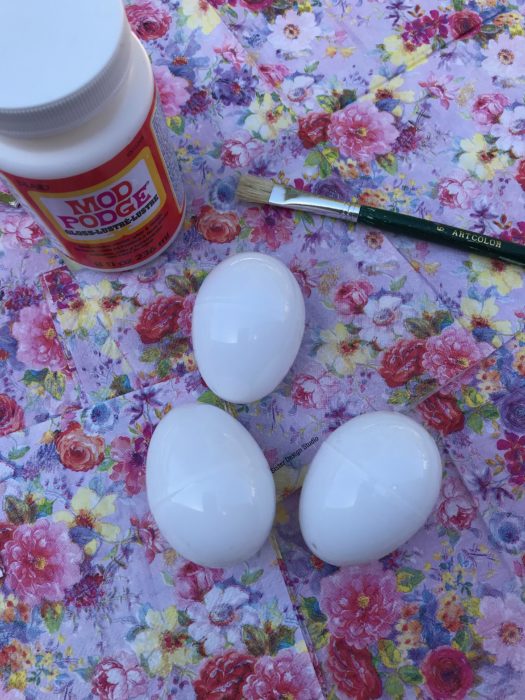 Super fun project for kids.  Hardest part is separating the tissue ply's.  To help with separating, you can use a straight pin or rub the napkin edge to separate.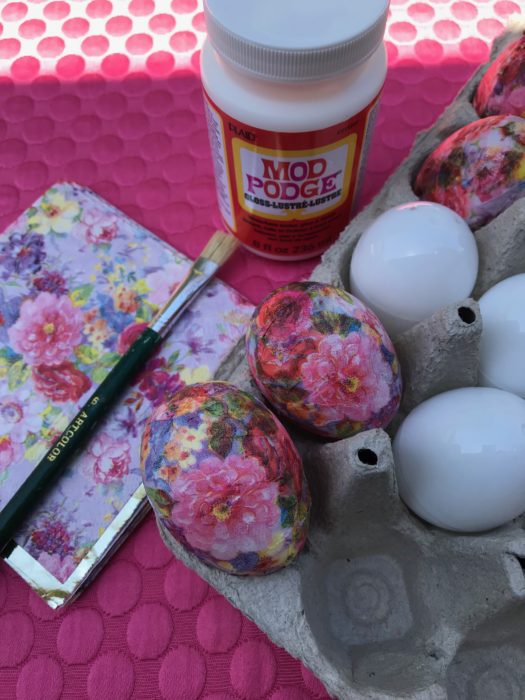 Continue repeating the process until the egg is completely covered.  Allow the eggs to dry before using in baskets or arrangements.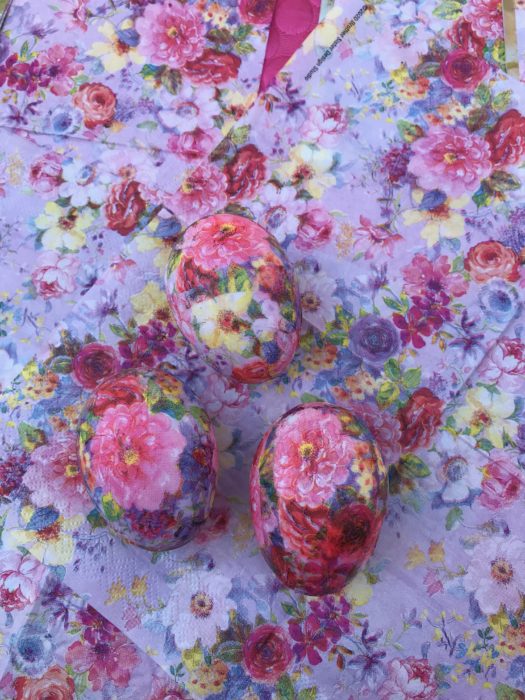 To be helpful, use a cardboard egg carton to hold eggs while drying.  Keep in mind you are coating one side at a time, drying then repeat with other sides.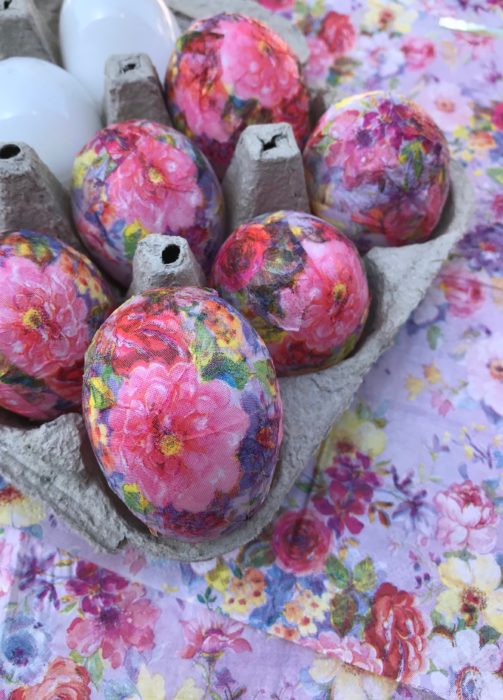 Ta DA!  You are all finished!  It's pretty quick and easy to do.  Hope you will try this project.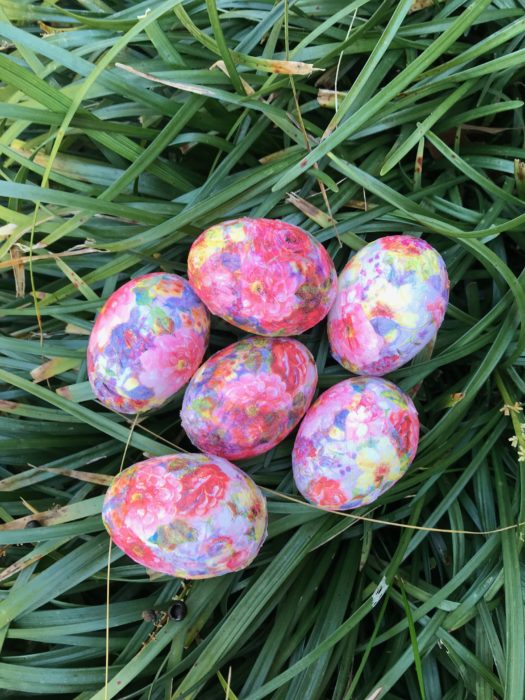 Decoupaging clay pots to eggs to baskets can make pretty table centerpieces and decor.  To make the centerpiece, line a square vase with napkins, fill inner smaller vase with water and add fresh flowers.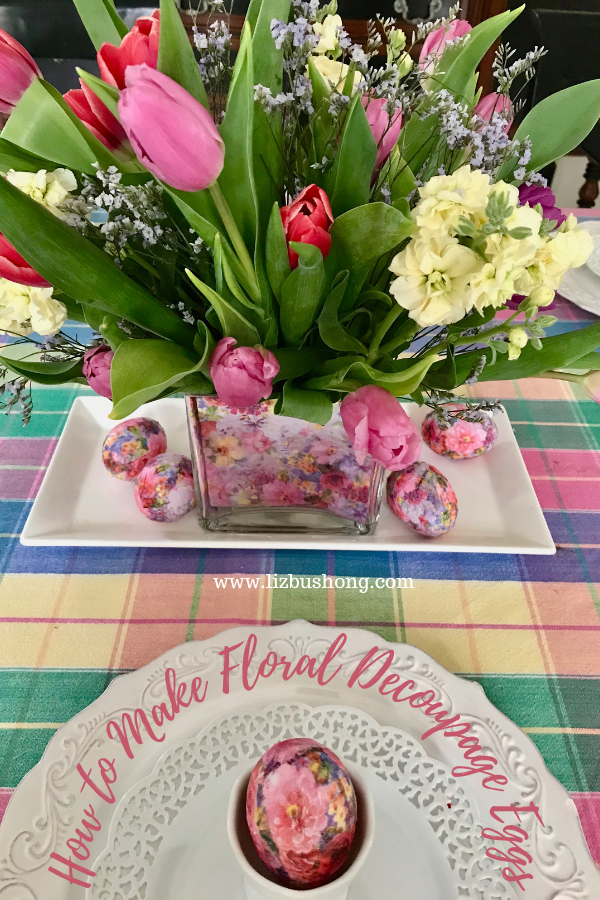 Just another view of Decoupage Eggs as Centerpiece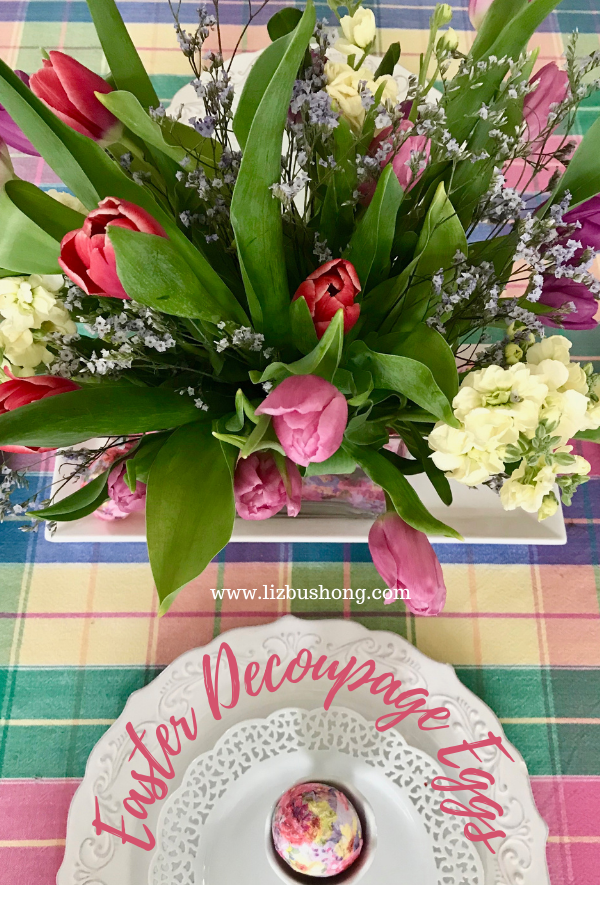 Other ideas you might like to try: