Need an easy winter DIY project? Make Winter Snowflake Soap. Create a lovely soap that reflects winter snow flakes within one hour. Washing your hands will be so much fun with this cute soap. They smell great too. I used a fragrance oil that smells like Amazing Grace, by Philosophy; a light floral note with hint of musk. Aren't they cute?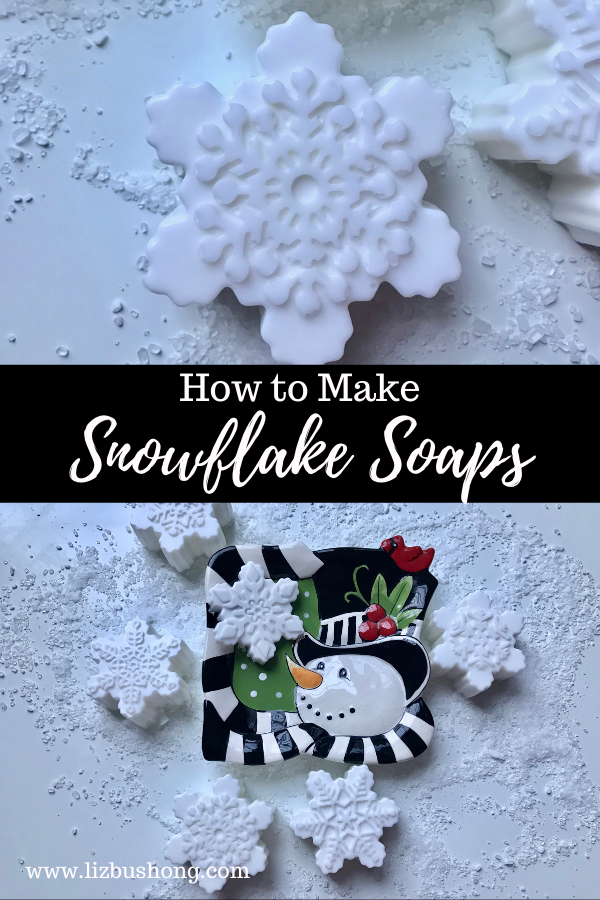 Three ingredients is all you need to make this simple soap.
Making soap is pretty simple. Start with Shea Butter and Goats Milk soap. You can find these on line or at Hobby Lobby. The third ingredient is fragrance oil.
In addition, an important tool you will need to help with soap making is the silicone mold. I found this snowflake mold on amazon, (which I am not an affiliate). Also I did not have to color the soap for the soap base was pure white, perfect for snow look.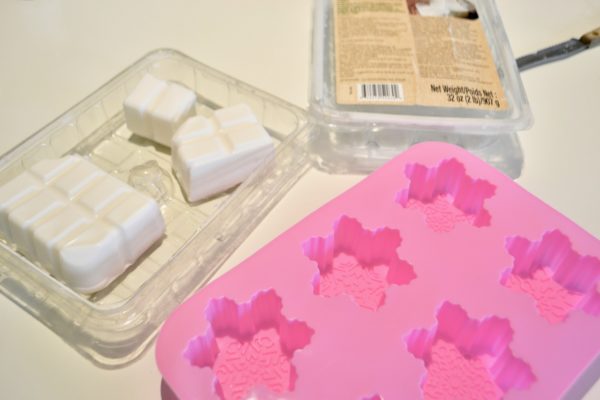 Making the Soap
First you will need to cut the bars into small pieces. I used about 6 bars of each to make three soaps. The soap bars come in 2 lb packages. To get more soaps, melt 1 lb. or half a package. You will need to experiment depending on the size mold you use for soap making.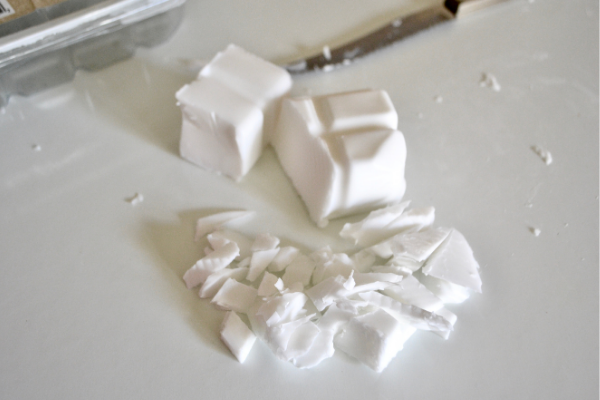 Next melt the goat milk soap and shea butter together in a microwave safe glass measuring cup for 30 seconds then 10 second intervals until melted. Stirring to melt completely.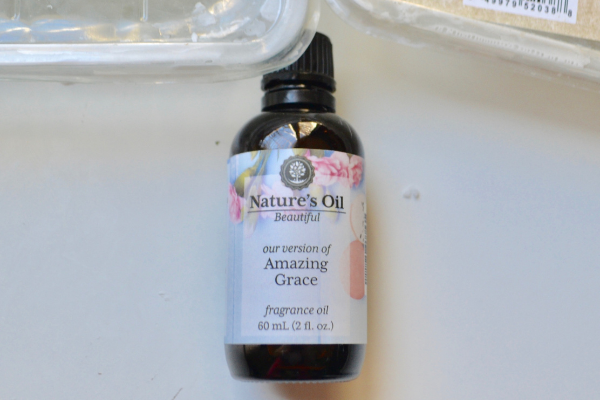 While it is still very warm, I added the fragrance oil. Before it hardened, which it does pretty fast, pour into the clean and dry silicone mold. This smells so beautiful.
Within about 40 minutes the soaps are completely set and ready to pop out of mold. Be careful to gently remove the soaps by turning the mold over and release each soap one at a time.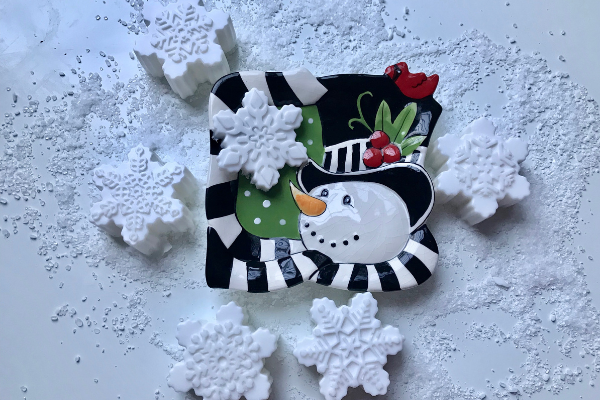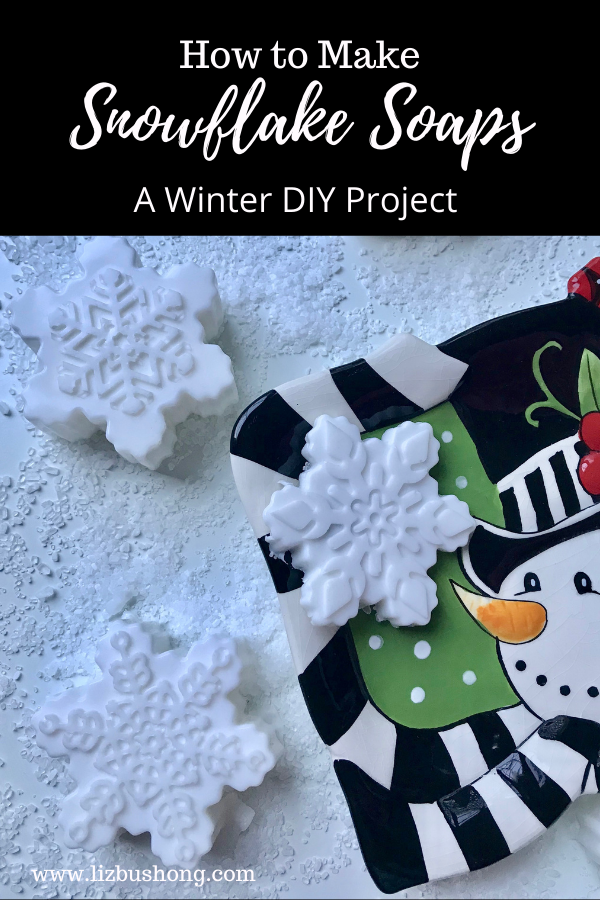 My inspiration for the snowflake soaps
came from our "White Christmas." On Christmas eve it began to snow and snowed all night leaving us with about 6″. It was so beautiful with the heavy wet snow on the trees. Although, we had to get out and shake off our trees for they were bending so our trees would not fall. Here's a few photos of the snow at my house.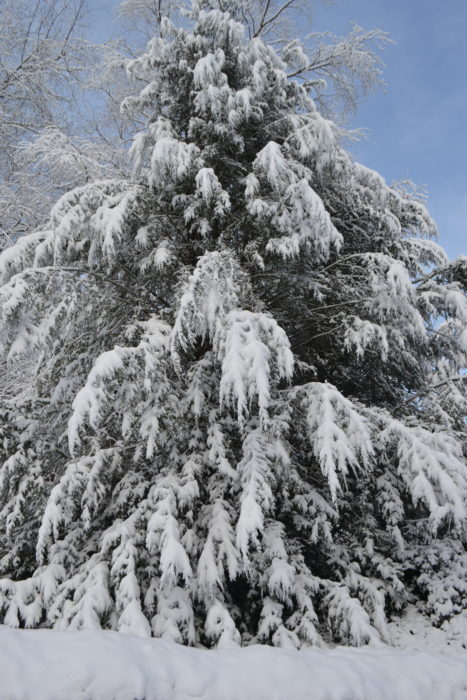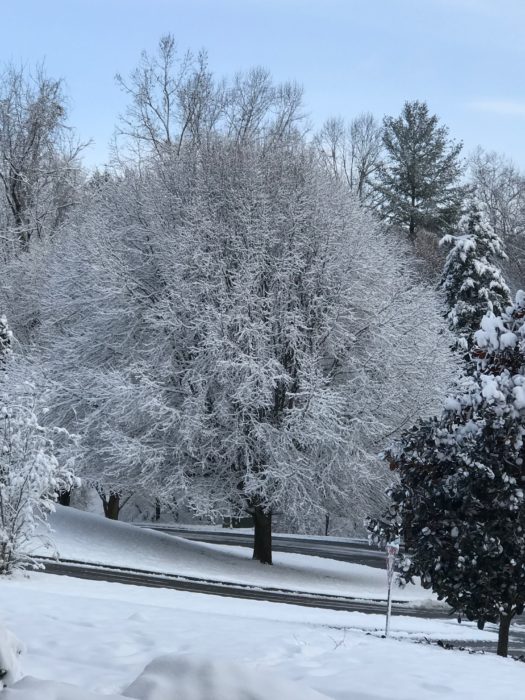 One more… See the tree limbs on the ground. Had a bit of clean up to save the trees. But still so beautiful! xo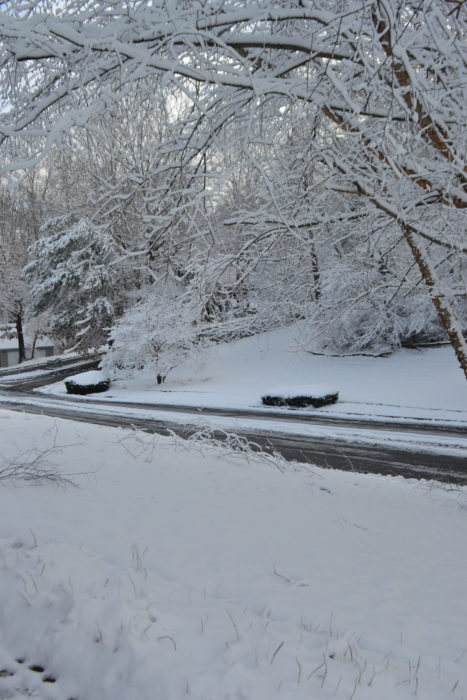 Hope you will make a few soaps as a winter project. It is a lot of fun and makes a great gift. If winter isn't your thing… go for spring molds to make lovely soaps. I am grateful for every season. xo
Other Ideas you might like to try: