Host a Kentucky Derby Party with a pretty tablescape and great food. Watch this video for ideas and simple recipes from appetizers to dessert. Because hosting a party in May can be tricky due to weather, set up your event under a tent or covered patio.
Days of Wine and Roses Centerpiece
Set a table centerpiece with fresh red roses, white carnations in silver vases. Make a derby hat with special lace and frills, add a sign and derby hat.
Sip on a cucumber Mint Julep while decorating your table. This julep is non alcohol so your kiddos can enjoy the event too. To serve the mint julips you will need these traditional cups.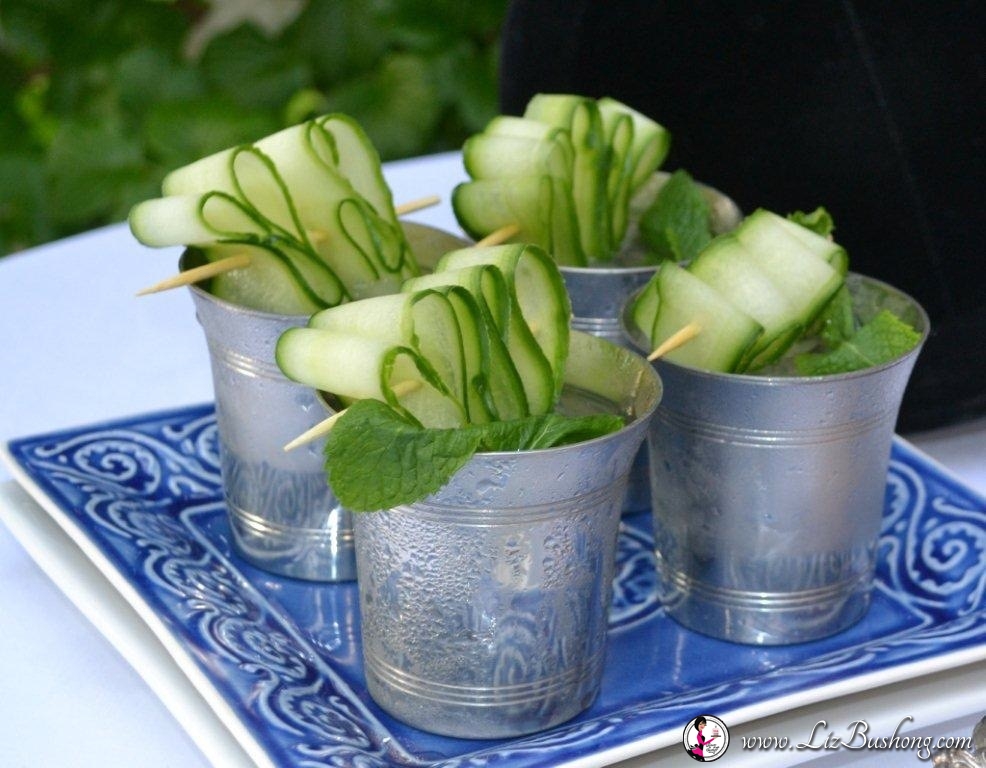 Recipes: Hot Brown Appetizers, Cucumber Mini Juleps, and Brownies– Magazine article.
Other Ideas you might like to try:
Mini Beef Wellingtons- Appetizers