For the best Black and White Pumpkin Fall tablescape use orange as the accent. Black and white large plaid table cloth grounds the hand painted faux pumpkin centerpieces. Stack and arrange the painted faux pumpkins on white and black cake stands for various heights. At each place setting white square plates, black and white checked napkins, and medium orangey red pumpkin with diamond cabinet knob stem sits pretty on orange chargers. To make the pumpkins check out these ideas. Video will be forth coming.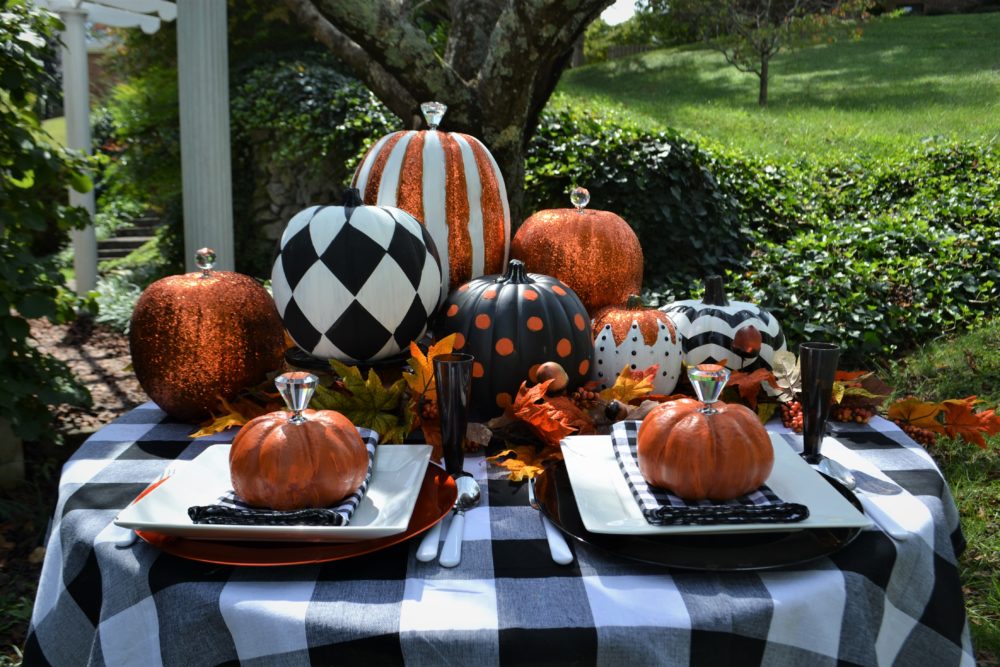 Liz shares ideas on decorating your table for fall using black, white and orange painted pumpkins. To see how to paint the pumpkins click here.
Faux pumpkins will last for many years and those are the ones I prefer to invest time to paint. Acrylic paint works the best and there is no need to spray finish the pumpkins unless you want to. I like the matte finish and the acrylic paint does a great job creating the look I am going for.
Make a statement with glass knob drawer pulls in place of pumpkin stems. Simply pop off the faux stem and hot glue the knob in its place. So much fun to create. Enjoy the photos.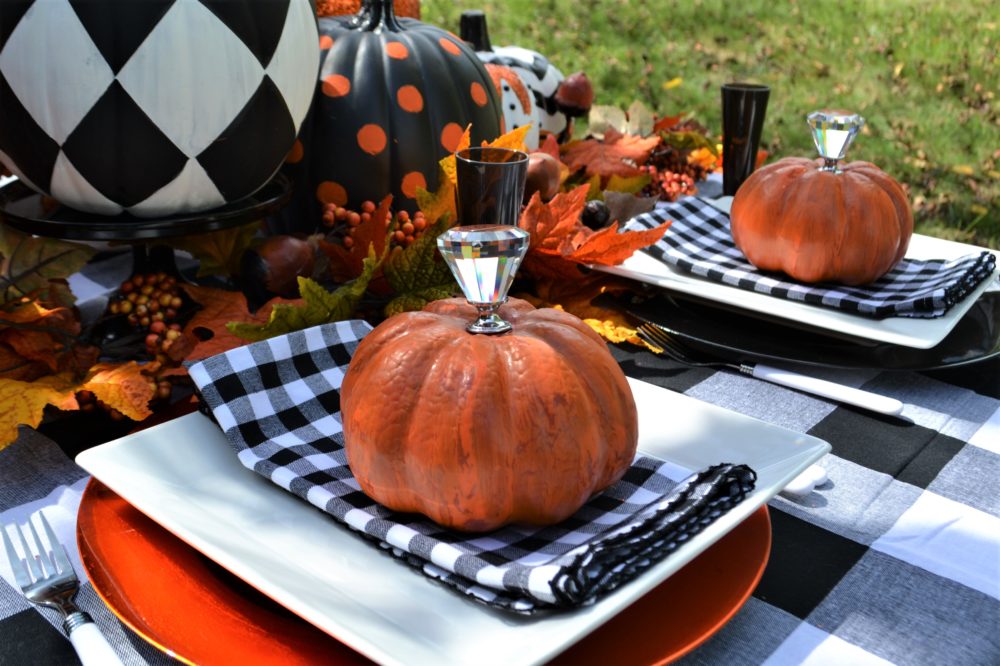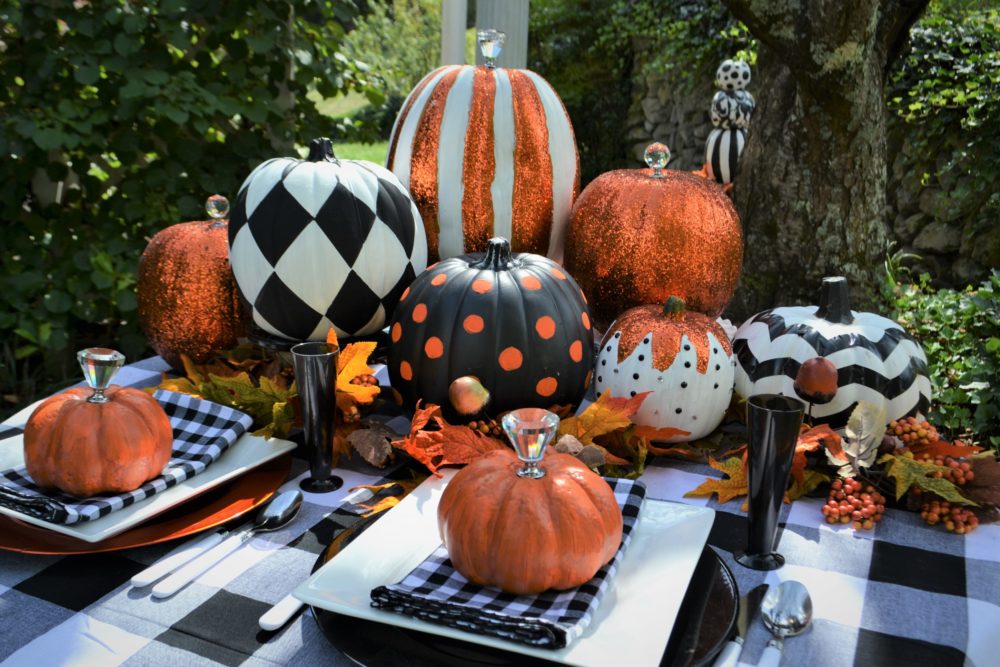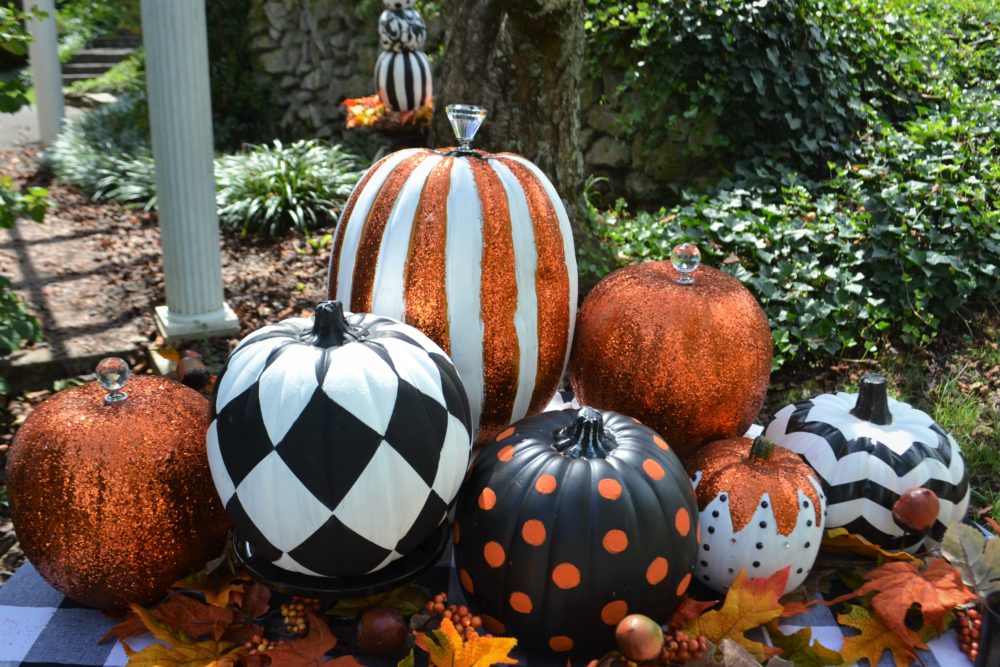 Other Ideas you might like to try:
Create a painted topiary for a Hot Chocolate Bar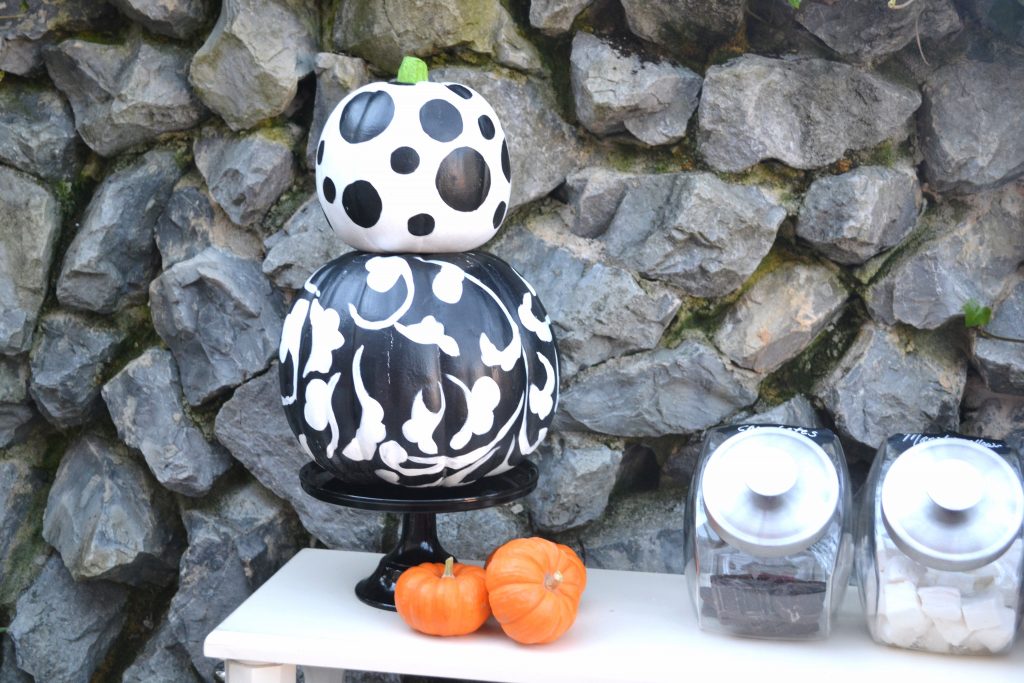 Hot Chocolate Recipe and Mini Pumpkin Donut Recipe