Celebrate the All American way with family and friends with these 5 Patriotic Red, White and Blueberry recipes.  Start with Berry Caprese Bruschetta, sounds fancy but isn't.  Mini Berry Sparkling Picks, Star Hummus, Berry beautiful flag & yogurt pretzels and last Fireworks Sugar Cookies.
You will love these easy recipes and the Spectacular Presentation.  Hope you have a wonderful celebration!  Check out the recipes below.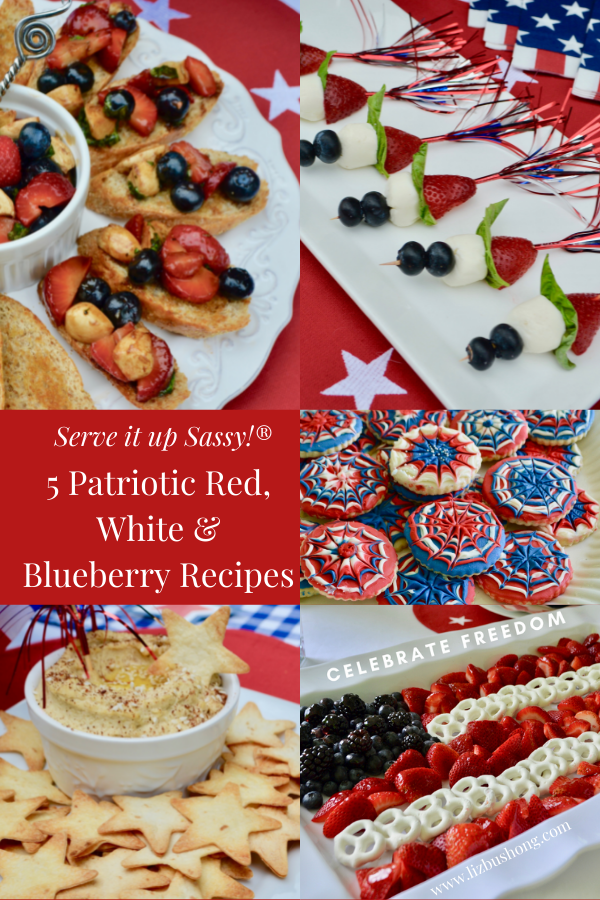 Countdown Red, White & Blue Berry Treats
#5  American Flag with simple berries and yogurt covered pretzels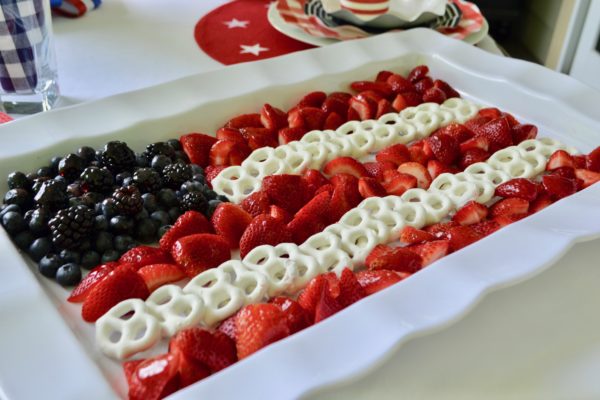 Be sure to brush melted apricot or strawberry jam over the berries to keep them fresh, sweet and shiny.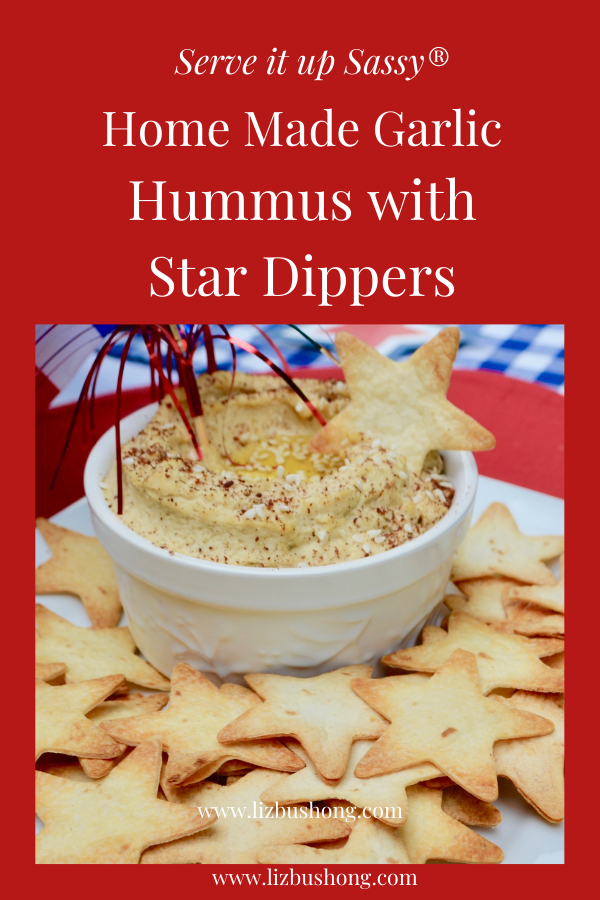 Home made hummus uses canned garbanzo beans, garlic, olive oil and ice cube. Star dippers are tortilla chips cut into star shapes then baked. See more about this special recipe which includes soaking dried garbanzo beans and making hummus. If you have time to order star cut crackers go here.
#3  Firework Sugar Cookies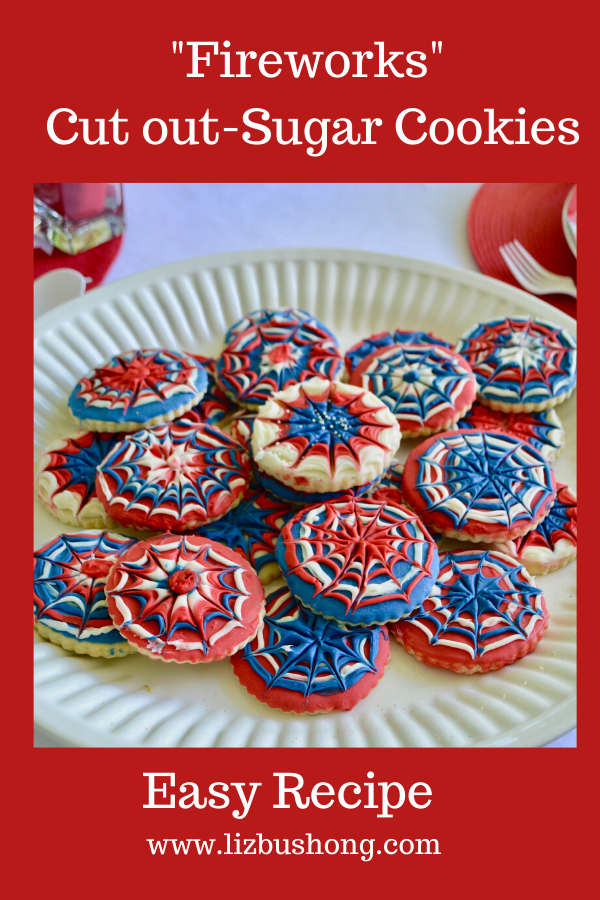 Make a cute firework explosion on each cookie decorated with red, white and blue frosting.  If if you don't want to make your own cookies, purchase slice n bake refrigerated sugar cookies and canned frosting.  See recipe by tapping on the photo or this link.
#2  Berry Caprese Sparkler Picks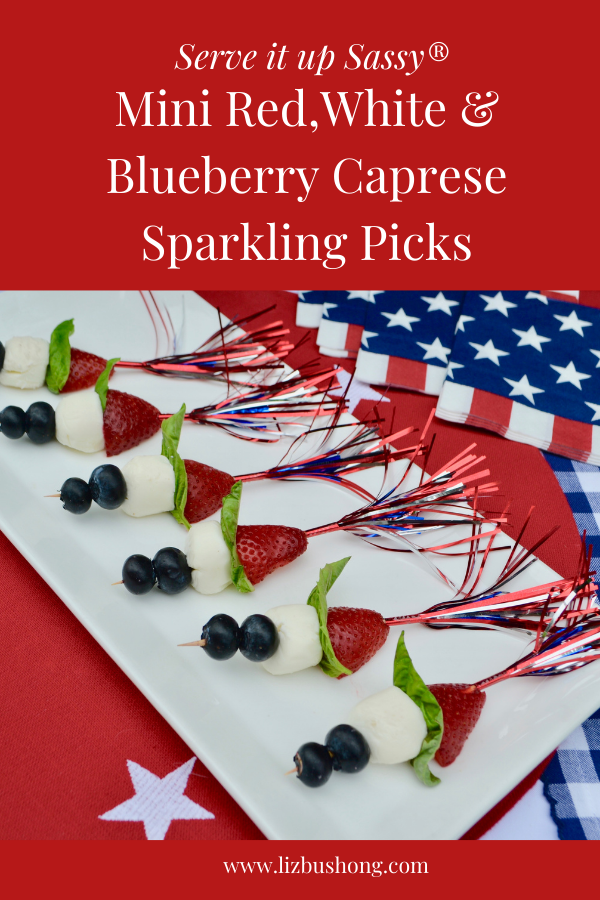 Cute sparkling picks create mini berry caprese appetizers featuring, blueberries, baby mozzarella, basil leaf and strawberry. Make it a garnish for your summer beverages.
#1 Berry Caprese Brushetta 

Tossed fresh strawberries, blueberries, mozzarella pieces are dressed in balsamic vinegar, honey and olive oil drizzle.  Serve with toasted bread slices for the brushetta. Garnish with basil leaves if desired.  It's sweet and savory all in one bite. Recipe: here
If you want to make a Patriotic Wreath here's a quick DIY 
All you need is a white grapevine wreath, medium garden flag, white wired ribbon and faux red mum or flower of choice.  Drape garden flag over center of wreath, tucking in between woven grapevine branches. Make white bow, add flower to center of bow then attach to wreath with wire or white pipe cleaner. Be sure to add a white pipe cleaner hook to hang the wreath to your front door.
That rounds out 5 easy Patriotic Red, White and Blueberry Recipes for summer entertaining plus one DIY Patriotic Wreath.  Hope you enjoy your celebrations! 
Happy Memorial Day to all of our veterans, we Salute your service to our country.
Blessings to you!  Liz xo

Other Ideas you might like to try: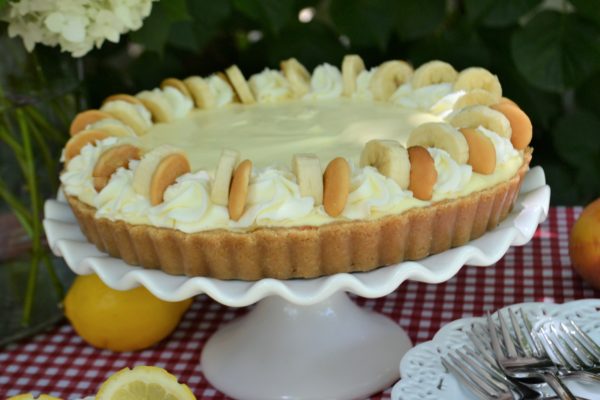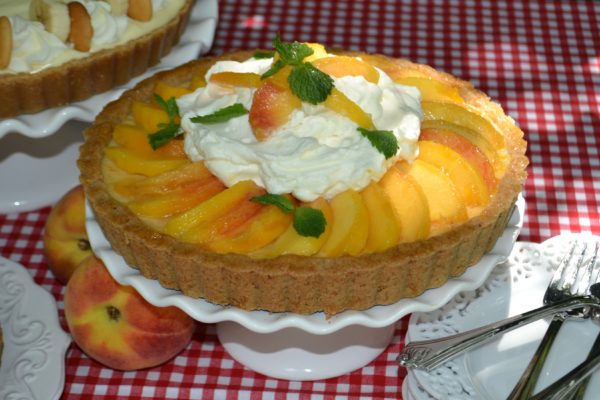 Strawberry Pie