It's time to Celebrate! Ring in the New Year with this simple chocolate mini dessert and festive gold, black and white table setting.  Set your table in style with gold, black and white striped wrapping paper.  Yelp, leftover Christmas wrapping paper makes a great table runner. Layer your table with a white table cloth and add the paper runner.  For Centerpiece create a silver white winter wreath and add candles to the center for a sparkling simple piece.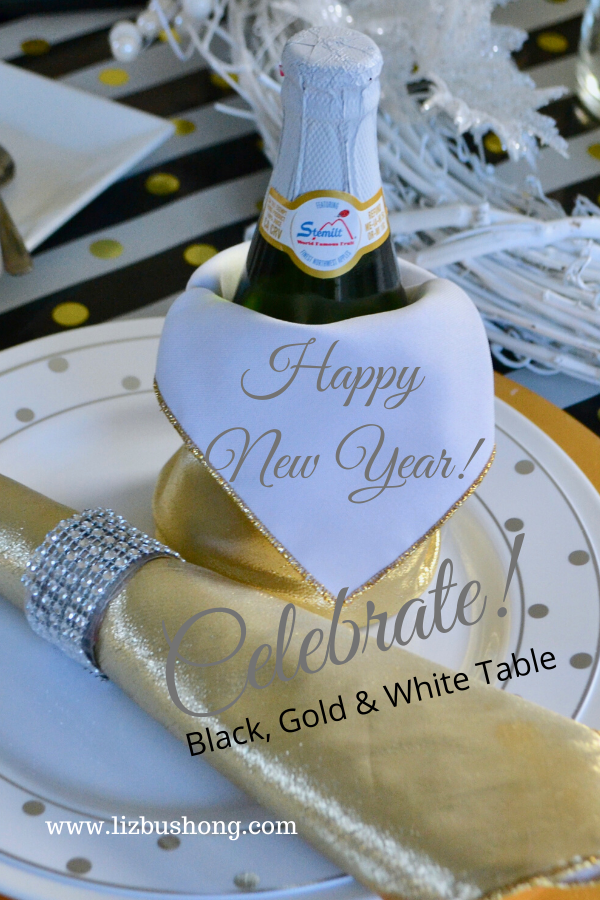 Add festive white dessert plates along with white and silver polka dot paper plates for your buffet setting. Gold chargers ground the plates for added sparkle and support.  It's fun to mix and match dinnerware for a festive table setting. Don't be afraid to mix and match even with napkins.  In this case I used gold lame and solid black napkins for place settings.  What ties it together is the glitzy napkin ring. Layers of faux rhinestone strips cover a silver napkin ring.
Black Napkin Setting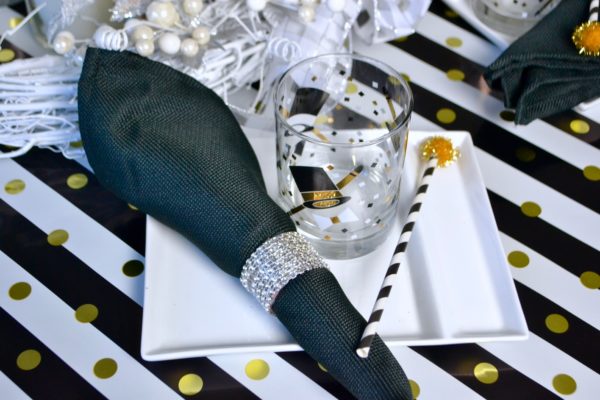 Gold Napkin Setting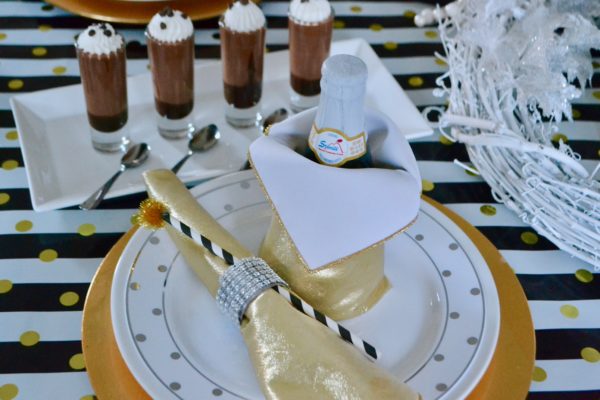 Serving a cute mini dessert in tall parfait glasses really showcase the chocolate and whipped cream pudding.  It's a simple dessert and can be made in moments. A layer of chocolate syrup lines the bottom of the glass while the pudding is filled to the rim.  Whipped fresh cream covers the top of the dessert.  Click on Photo for Recipe or here.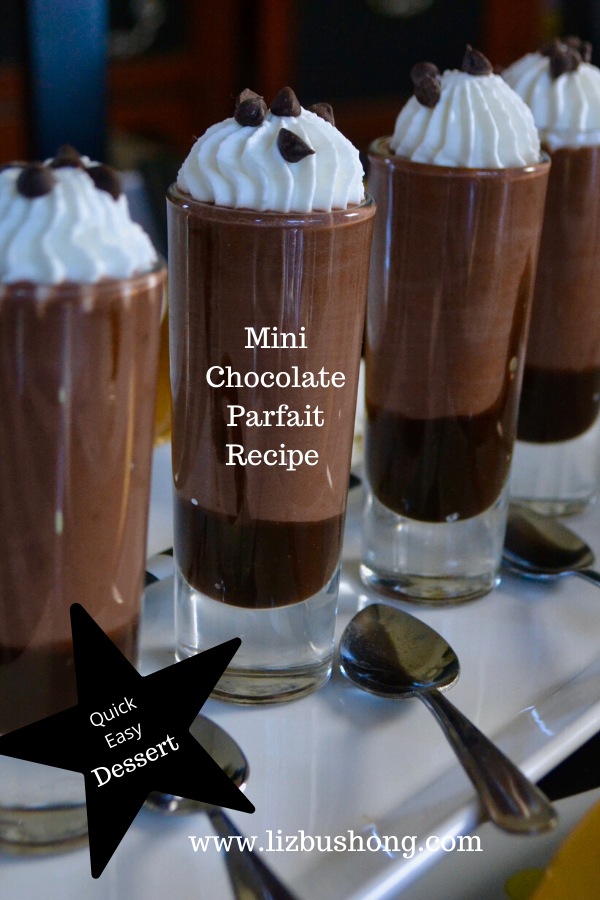 Bright White Wintery Wreath with Star Studded Candle Holders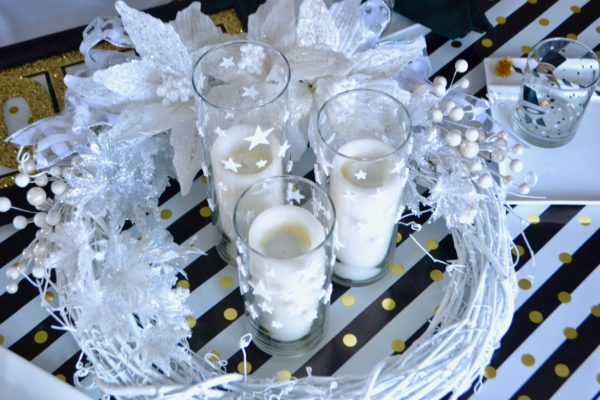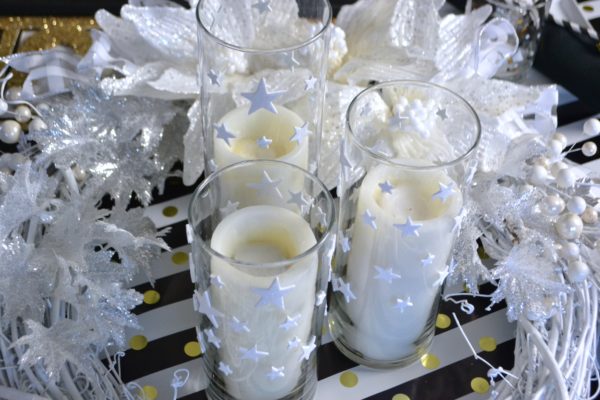 Guests will love these  Mini Chocolate Pudding Parfaits!  Ring in the New Year with Chocolate!  In addition to dessert, consider serving appetizers or a charcuterie board.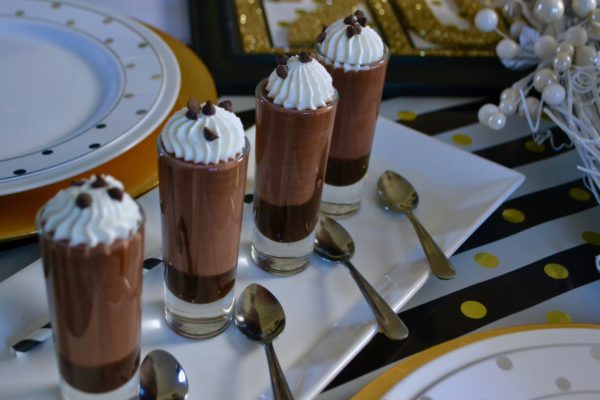 Wishing you a wonderful Celebration for a bright and promising NEW YEAR!
Other Ideas you might like to try: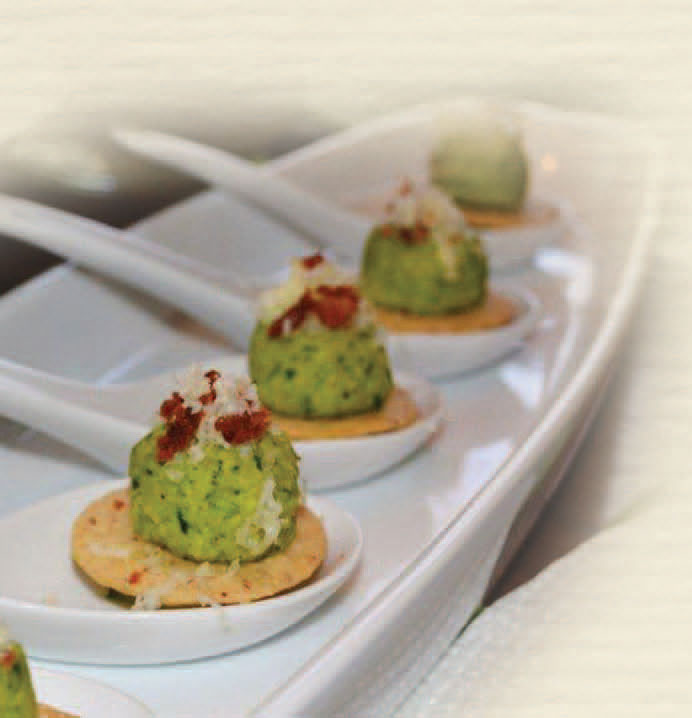 Create a mashed potato bar with all the trimmings. Serve warm mashed potatoes in martini glasses garnish with baked tater top with rosemary sprig. Fun appetizer for guests ringing in the New Year!