No time to bake in the morning for Breakfast?  Make these organic make ahead raisin bran muffins.  Easy recipe using organic raisin bran cereal, buttermilk, flour, sugar, eggs and oil makes this recipe fast.  To serve these great muffins, scoop the batter in a greased muffin tin and bake at 400 for 15 minutes.   Best part… only need to scoop batter for the number of muffins you need then keep the rest of the batter covered in the refrigerator for up to 6 weeks.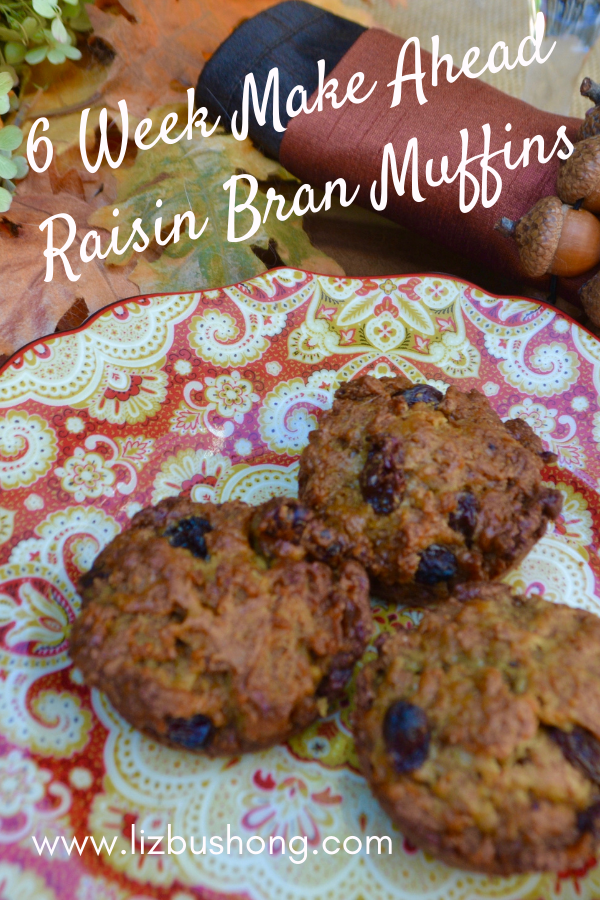 Fall breakfast is calm and serene cause you sat a pretty table and baked fresh muffins!
You can add extra raisins, nuts and chocolate chips to these muffins too.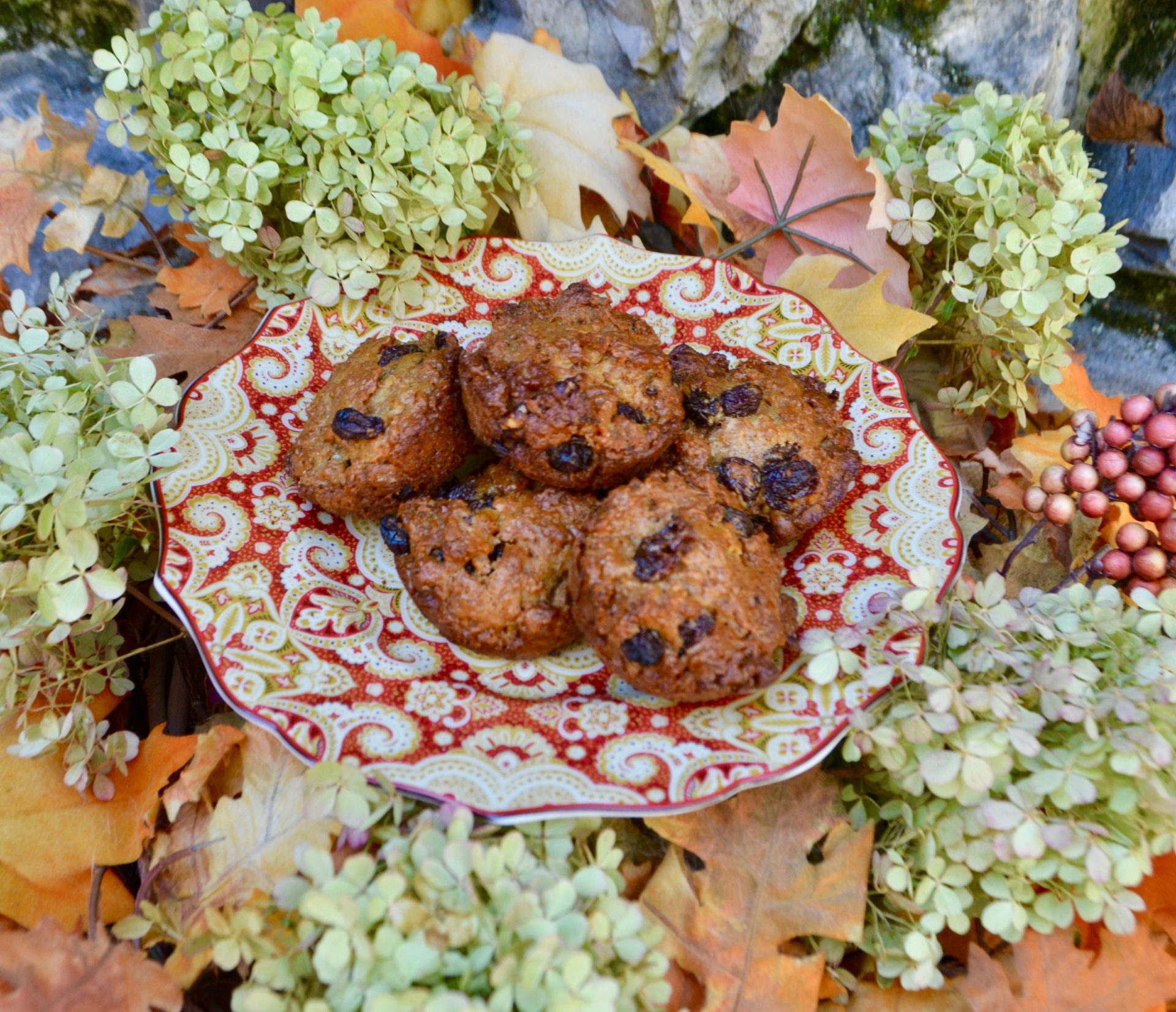 How to Make These Muffins
Get a large mixing bowl and add 6 cups raisin bran cereal.  I used Cascade Farms  Organic Raisin Bran Cereal.
Added to the 6 cups of cereal add sugar, flour and baking soda.  Mix and add to the dry ingredients eggs, buttermilk and vegetable oil.  That's it.  Unless you want to add extra raisins, chopped nuts or mini chocolate chips. Really what ever your family likes in muffins.
After mixing the ingredients together store in covered container in refrigerator for up to 6 weeks.  To serve, scoop out the muffin batter into a greased standard muffin tin, the amount you need.  Recipe will make 27 -36 muffins depending on size of your muffin tins.
Tip:  Once the batter has been refrigerated do not sir mixture. You want the texture of the bran flakes and stirring will break it down.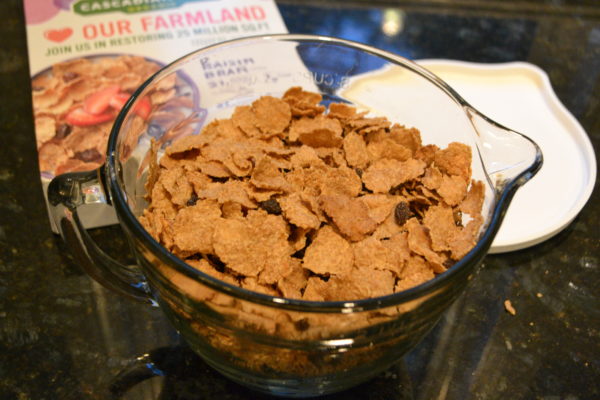 I used an 2 quart-8 cup glass mixing bowl with a lid from pampered chef to mix and store in refrigerator.
Super easy recipe and fun to make.  Set a pretty table for breakfast and enjoy your muffins.  To see how to make the napkin acorn rings go here.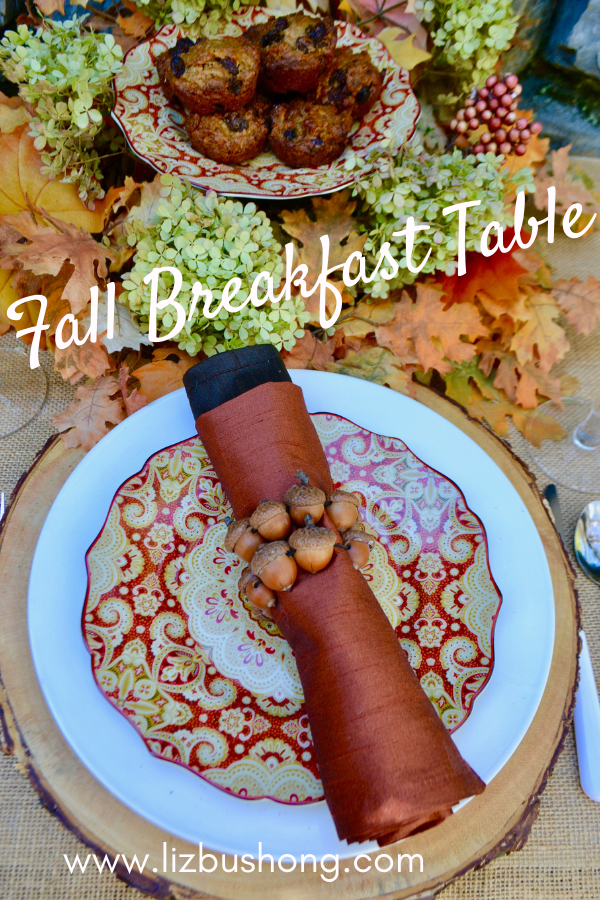 Here's the Recipe
Print
Make Ahead 6 Week Raisin Bran Muffins
Make ahead raisin bran muffin mix that is stored in refrigerator for up to 6 weeks.  Easy to mix and bake, bake the number of muffins you desire.
Author: Liz Bushong
Prep Time:

15 minutes

Cook Time:

12-15 minutes

Total Time:

30 minutes

Yield:

27

-

36

muffins

1

x
Category:

Bread

Method:

Baking

Cuisine:

American
6 cups raisin bran cereal
1– 1/4 cups sugar
2–1/2 cups all purpose flour
2–1/2 teaspoons baking soda
1 teaspoon salt
Mix and Add to Dry Ingredients
2 eggs
2 cups buttermilk
1/2 cup vegetable oil
Optional: additional raisins, chopped nuts, mini chocolate chips
Instructions
Lightly spray muffin pan with cooking spray.
Preheat oven to 400 degrees.
In large mixing bowl, add all dry ingredients.  Whisk to combine.
In small mixing bowl, beat eggs, buttermilk and oil together.
Add wet ingredients to flour mixture. Stir to combine.
Add additional raisins/nuts/chips if desired.
Scoop batter into each  muffin opening.  The number you decide to bake.
Bake 12-15 minutes.
Store leftover batter in sealed container in refrigerator for up to 6 weeks.
Serve warm.
Notes
Do not stir the muffin batter after refrigerating.
Great muffin for after school snacks too.
Keywords: muffins, raisin, bran
Other Ideas You Might Like to Try: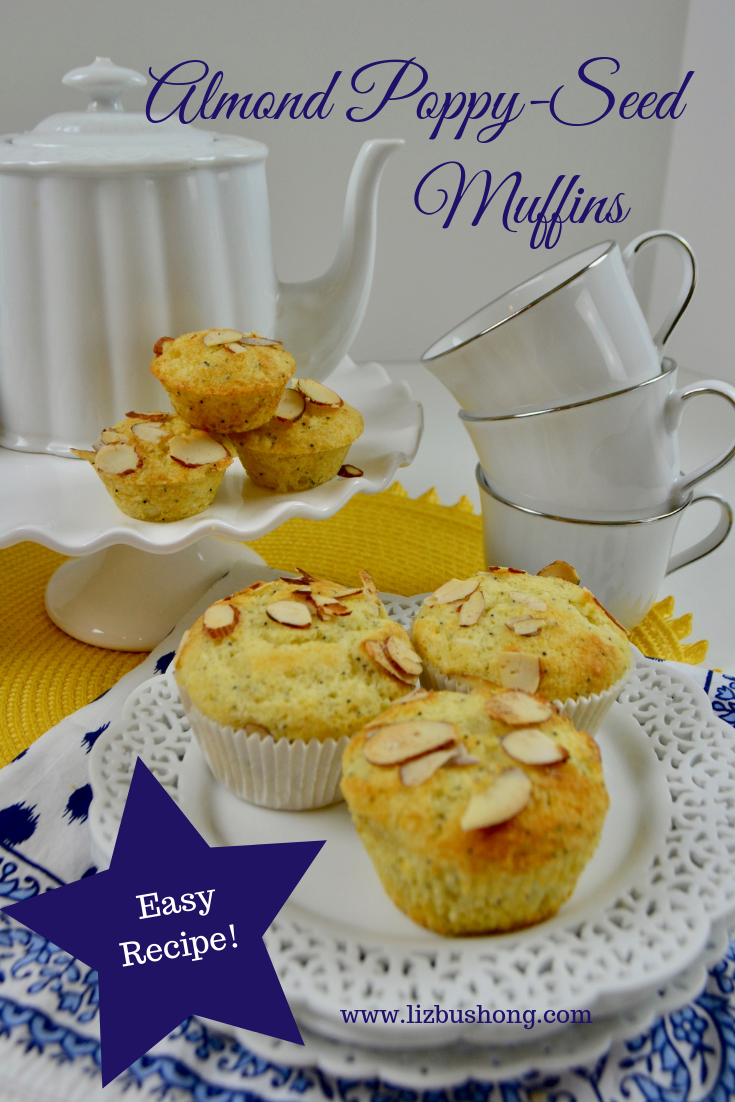 Apple Butter Pecan Muffins