Need a few recipes for Thanksgiving? Check out these ideas for a festive fall or thanksgiving dinner.  Simple pumpkin mousse with chocolate pumpkins to pumpkin shaped dinner rolls will bring huge smiles from your guests.
Of course the classic pumpkin pie with fresh whipped cream is always a crowd pleaser.  This pie has a spice nut crust with a rich creamy filling using sweetened condensed milk and pumpkin puree. Simple recipe for a hectic dinner. The filling will not separate from the edge of the crust.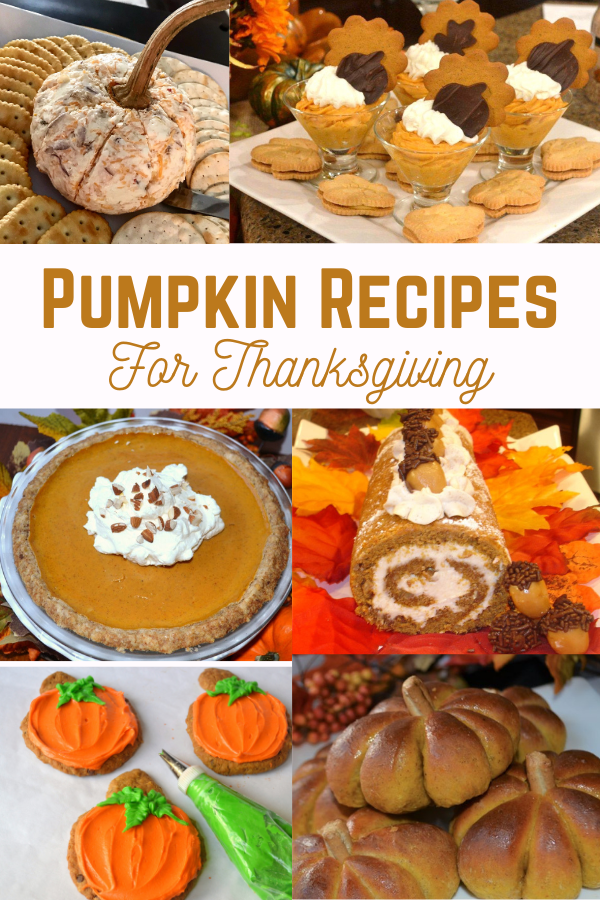 Pretty Pumpkin Recipes for Thanksgiving Line-up
#1. Pumpkin Shaped Cheese Ball with Real Pumpkin Stem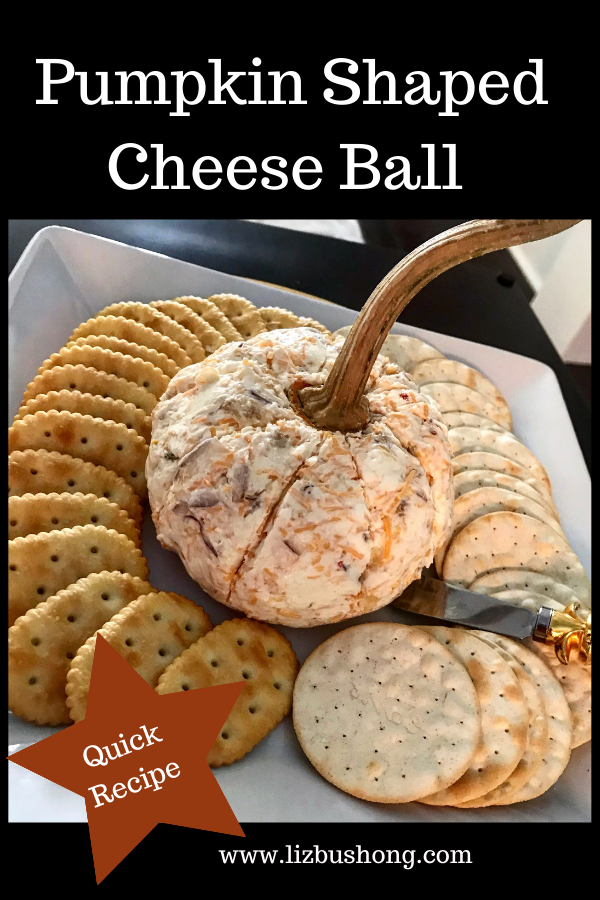 Actually the recipe is from my late friend Sharon Neuhaus. This was her favorite cheese ball made with cream cheese, cheddar cheese and roasted pineapple habanero dip. I just shaped this like a pumpkin and added a real pumpkin stem as a garnish.
#2. Pumpkin Pie with Spice Nut Crust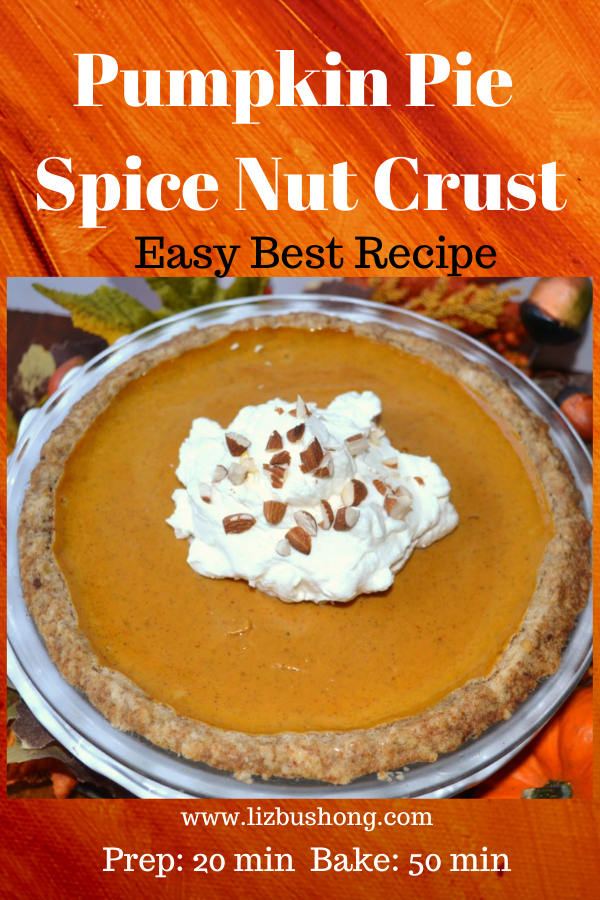 Spice nut crust made with flour, chopped pecans, spices and butter makes a perfect pie crust and base for the creamy pumpkin pie filling.  Pumpkin puree, sweetened condensed milk, spices and eggs makes this recipe quick and easy.  Here's the recipe.Pumpkin Pie with Spiced Nut Crust
# 3. Pumpkin Mousse with Chocolate cut out Pumpkins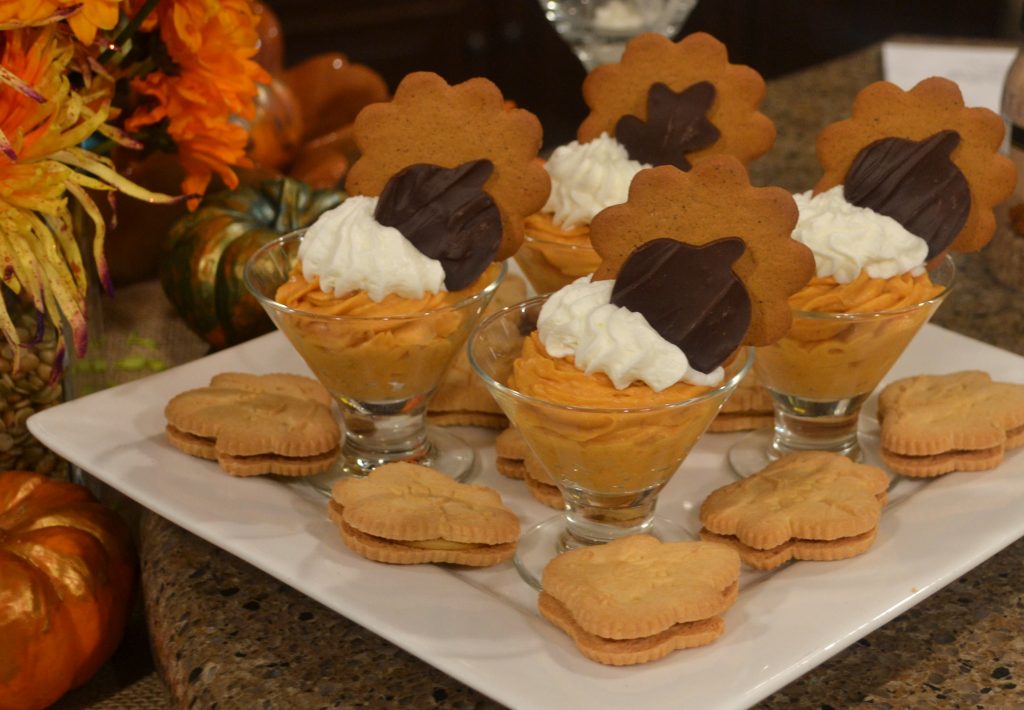 Pumpkin Mousse Dessert Recipe
Five minute pumpkin mousse whips up easily and is so creamy.  Fresh whipped cream and purchased maple cookies makes this dessert elegant and delicious. Serve chilled and refrigerate left over desserts. Tap on photo for recipe.
How to Make the Chocolate Pumpkins
Melt chocolate chips over low heat, spread 1/4″ thick chocolate on parchment lined baking sheet. Chill until slightly firm but not hardened.  With mini pumpkin shaped cookie cutter, cut out chocolate pumpkins.  Chill until ready to serve.  Remelt leftover chocolate pieces to continue cutting pumpkins.
#4. Pumpkin Cream Cheese Stuffed Yeast Dinner Rolls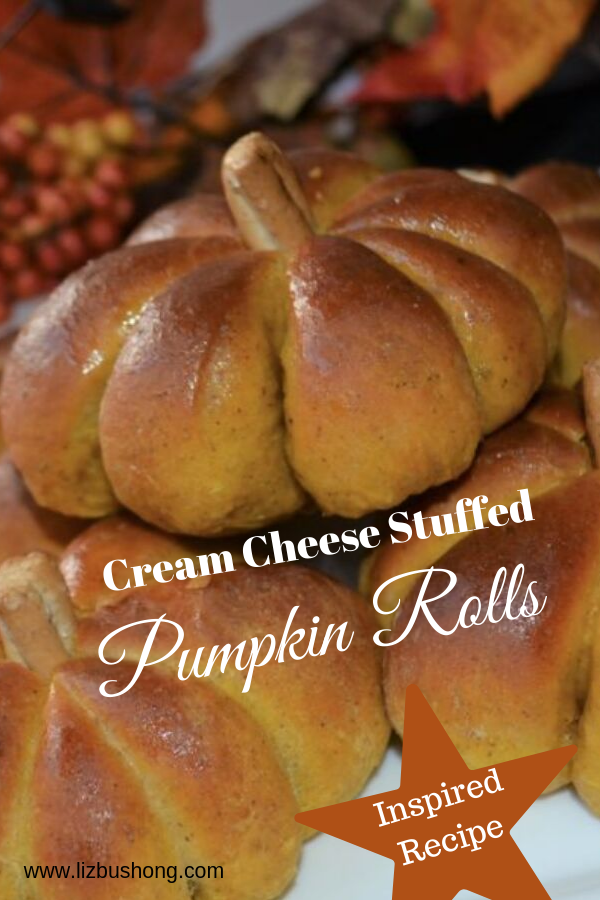 Lightly sweetened Cream Cheese is stuffed inside these pumpkin shaped yeast dinner rolls. Make the dough a day before the big meal and chill til early morning of dinner.  Roll out and shape rolls around a mound of cream cheese, then wrap dough balls with baking twine to help form the pumpkin shape.  Let rise and bake.  Remove from oven and insert buttery flavored pretzel stick for the stem.  Brush with honey butter for a glaze. So delicious.  See recipe for pumpkin stuffed dinner rolls and how to shape here.
#5. Pecan Pumpkin Cake Roll, Traditional Recipe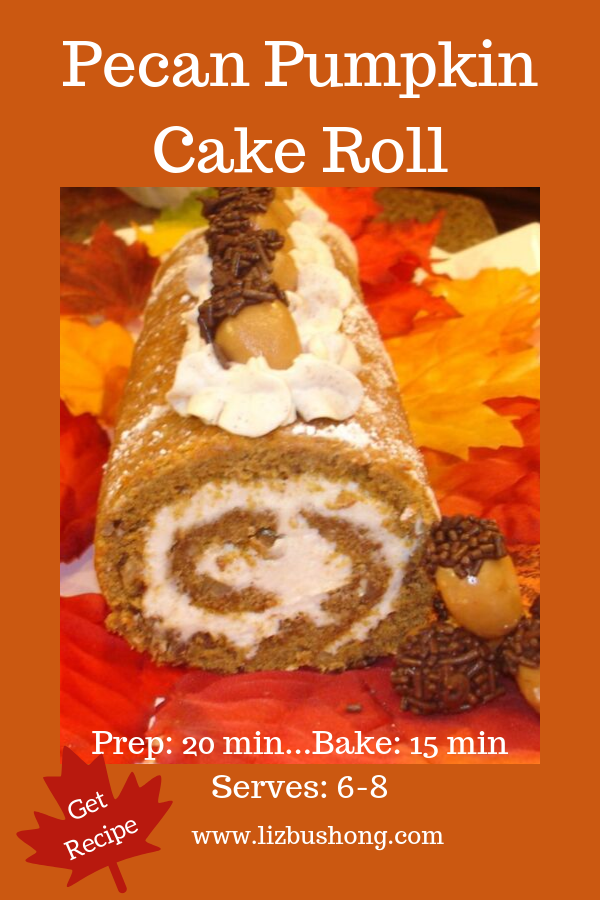 Classic pumpkin roll filled with cream cheese filling makes an easy to slice and serve dessert.  Might want to make two if you have a large crowd.  Check out the caramel acorns too. Get the recipe here. 
#6. Pumpkin Cookies for Kiddo's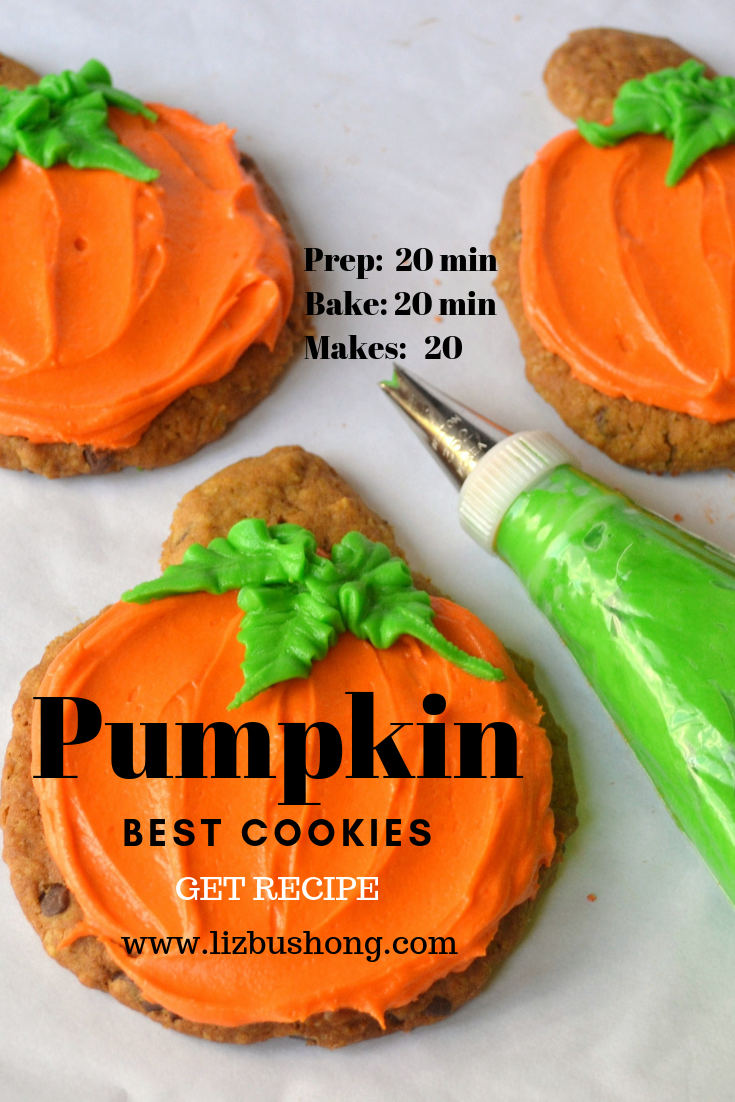 Pumpkin puree and mini chocolate chips makes these cookies the best!  After baking the cookies are frosted with orange and green frosting.  Although this is optional the added garnish makes the cookies fun to eat.  Get recipe here: Best Pumpkin Cookies
Other Ideas You Might Like to Try: